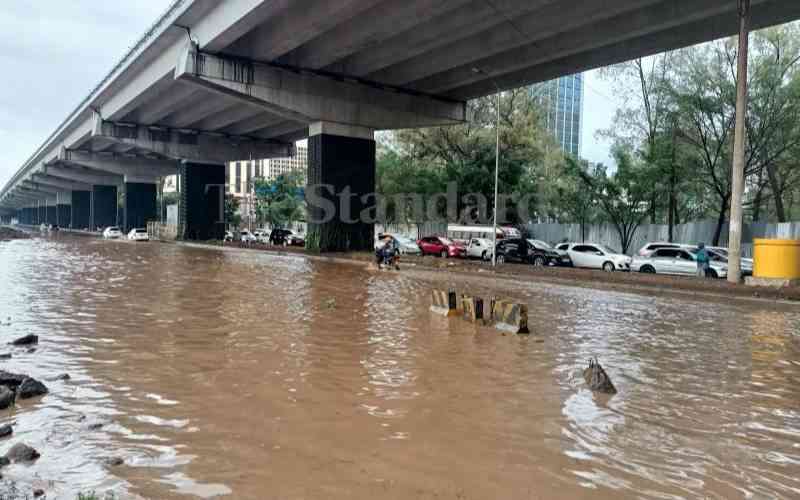 Failing to plan is planning to fail; seemingly, this depicts the current situation the country finds itself in amid pounding rains that have brought misery.
Nairobi and other major towns are flooded with many impassable roads, while drainage systems are blocked.
The situation is compounded by burst sewer lines in some estates.
The sad state of affairs has prompted Transport Cabinet Secretary Kipchumba Murkomen to direct concerned agencies to fix drainages along Mombasa Road, which is the hardest hit by the downpour.
"I have instructed road agencies under the Ministry to resolve the flooding challenges to ensure the safety of motorists and smooth traffic flow," Murkomen stated.
The spots the CS wants to be repaired along the busy road include Bunyala Roundabout, Nyayo Stadium, Capital Centre and the area around Imara Daima estate.
Even as Murkomen appears to talk tough, experts are faulting authorities' failure to solve the perennial problem.
"We have not developed adequate infrastructure in terms of the drainage system to handle the surface runoff," town planner Mairura Omwenga explained.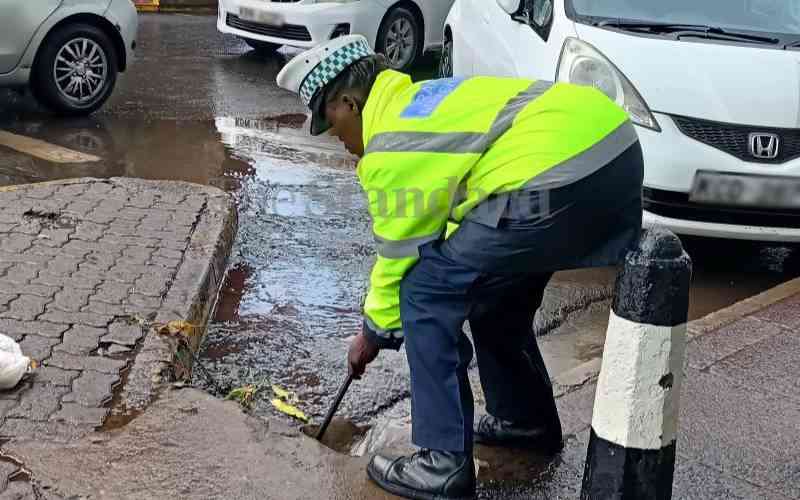 Rainy season
He added: "For instance, most office blocks and residential houses leave little space for water to sip through during the rainy season; every little space has been paved."
Over the past few days, motorists in the Central Business District have had a rough time navigating through the flooded sunken parking adjacent to Reinsurance Plaza.
While responding to the situation in the city, Nairobi Governor Johnson Sakaja said the county has been preparing for the past couple of months by ensuring daily garbage collection, sweeping the streets, and unclogging drainages.
"A lot of work has been done including unclogging and clearing drainages before the rains began. We are doubling our efforts by deploying more resources across all sub-counties," Sakaja stated.
Illegal dumping
He urged residents to play their part by avoiding illegal dumping, which is primarily blamed for flooding in the city.
At the same time, the governor pledged that more casual labourers will be hired to assist with desilting drainages and manholes in all 85 wards. Another ongoing work, according to Sakaja, is the installation of culverts on roads.
For about nine years, residents of the Mwana-Mukia estate in Githurai have been dreading the rainy season since it results in flooding.
"The problem started during the construction of Thika Superhighway, some tilted sections channel water directly into the estate," lamented Mary Ngondwe, a resident.
Ngondwe noted attempts to fix drainages have been futile.
In Makongeni, Mbotela, Shauri Moyo and Maringo/Hamza, the rains have caused blockage of sewer lines with subsequent spillovers diverting into residential houses.
Related Topics