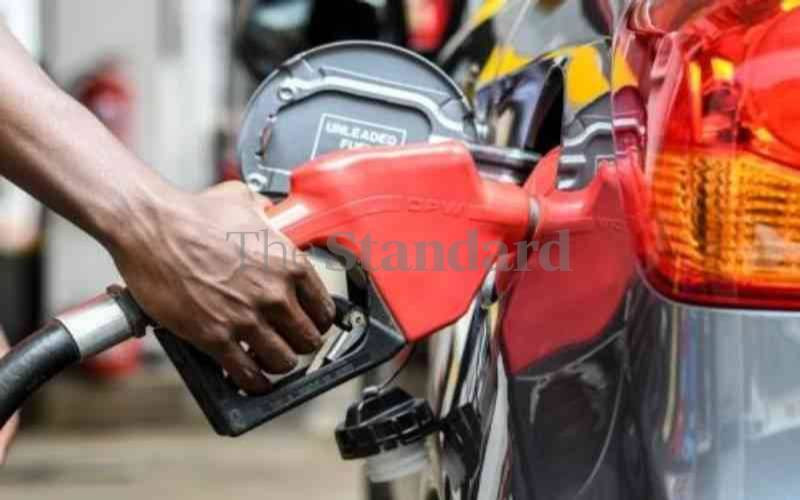 A litre of petrol might in the coming weeks hit Sh200 if new tax proposals by the National Treasury sail through.
Treasury has in the Finance Bill 2023 proposed an increase on the value-added tax (VAT) levied on petroleum products to the standard rate of 16 per cent from the current rate of eight per cent.
This is among the new tax measures that President William Ruto's administration has pinned its hopes on to grow tax revenues.
Once in place, the new taxes across different products and services including fuel are expected to generate an additional Sh289.3 billion.
Oil marketing companies, however, warn that this could see the price of super petrol increase to Sh200 per litre on July 1 should the 16 per cent VAT get the backing of MPs.
The Petroleum Outlets Association of Kenya (Poak) warned that this would be the wrong time to increase taxes on fuel.
The Kenyan economy, the lobby noted, heavily relies on petroleum whose cost is already at historical highs and pushed up the cost of living.
"This will cause an immediate rise in the cost of living, which is already very high," said Poak at a forum called on Thursday to give its views on the Bill.
"It should not be lost to all that the inflation of fuel prices has been the main cause of the rise of the cost of living.
"An additional tax on petroleum borders on immorality. This proposal would see Kenyans buy petrol at almost Sh200 per litre."
Inject capital
Other than the cost to consumers, the association also noted that higher VAT would hit their businesses as it would require them to inject more capital.
This is at a time they are grappling with other challenges including high cost of acquiring products owing to the depreciation of the shilling and a general rise in operational costs.
The marketers also said they have been hit by the subsidy programme in which they would forego their margins at the pump to keep prices stable, but would later be compensated by the government, albeit at a slow pace.
"Now, the petroleum business operates under thin margins that are also regulated by the Energy and Petroleum Regulatory Authority," said Poak.
Related Topics