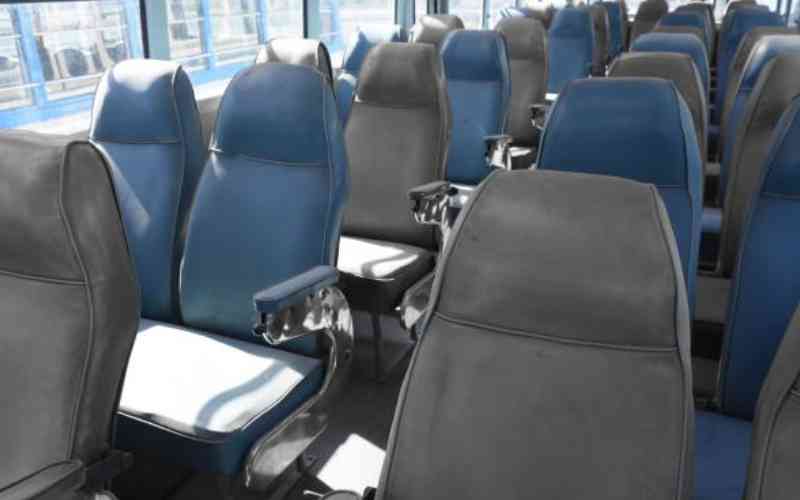 Travel experts report that public transport services are not meant to provide comfort to travellers. And that if passengers want comfort, they can do so by digging deeper in their pockets to travel in special and spacious compartments (business or first class).
This means that if you are travelling as an ordinary traveller, there is no exclusivity and your comfort out of the normal is limited. One of the causes of intimidation, quarrels, and conflict while travelling as an ordinary passenger is room comfort.
Little consideration is made for the traveller, with as much space available being used to accommodate as many passengers as possible.
So, the question that begs for an answer and one that has caused debates, fights (verbal and physical), and controversy is how far to recline your seat or whether to not do so at all.
According to industry news, reclining a seat has sparked a lot of drama and fights among passengers.
Experts think the answer does not lie with the hapless neighbour in front, but rather with the owner of the public transport for installing the button, thus allowing the passenger to recline their seats.
This is confirmed by Wanderlust's research through a survey that found seat reclining to be among the 10 most annoying passenger behaviour.
Even flight, train attendants, and PSV conductors admit that the practice of reclining passenger seats is a thorny issue in the transport industry.
"If passengers could come to some kind of collective agreement or consensus on whether to recline the seat during travel or not – complete acceptance or rejection that would solve the problem," says Richard Mutuma, a PSV matatu conductor.
Mutuma says that in his more than 10 years career, he has witnessed nasty situations, with some blooming to physical fights due to seat reclining. He is of the thought that the reclining button should be removed for the sake of sanity and harmony among passengers.
Frequent flyer Doreen Achieng thinks the debate on whether to recline the passenger seat or not, boils down to deep-rooted social and political disagreements directed by self-interest.
"The community-minded approach would be to refrain from reclining, knowing that it inconveniences the person behind you, and will most likely create a domino effect of claustrophobia," says Achieng, adding that keeping the self-approach of "I do not care about anybody else" will make all the difference on whether to recline the passenger seat or not.
However, the transport industry is of a different opinion: The motivating ideology behind reclining seats is to make your travel experience more comfortable, which sounds reasonable.
"Before I board my shuttle PSV to my home in Western Kenya, I first check whether it is fitted with a reclining seat because, for a journey that takes me five hours on the road (or a flight), I will need to make a tight squeeze to feel less cramped," says Achieng.
She quickly points out that she always has in mind the person behind her, and informs them of her intention to recline politely.
She agrees with the travel experts that travelling for the ordinary passenger is not meant to be comfortable but "tolerable", for no amount of recline, pillows, sleep masks, or earplugs can make you comfortable and okay during a third-party ordinary trip. Travel is all about getting to your destination in one piece, she says.
However, the advent of entertainment, and other extras in the travel industry certainly makes travel more palatable, but all these unlike reclining seats can be enjoyed without inconveniencing other passengers.
Related Topics