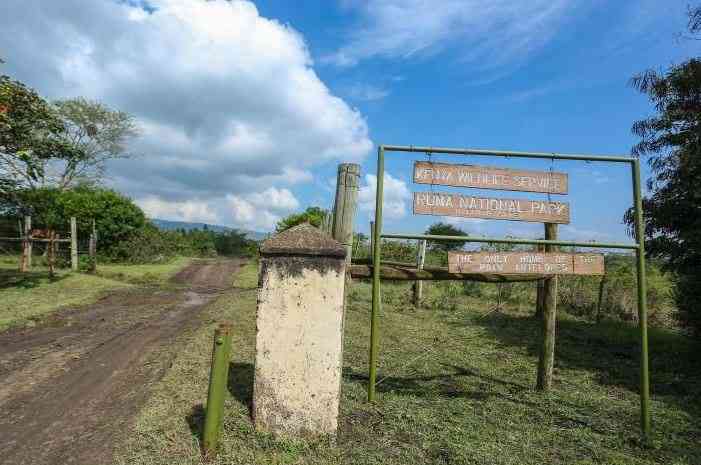 Did you know that in some recommended parks and game reserves, you are allowed to do walking safaris? Forget the game drive in jeeps, tour vans, and land rovers (even small cars depending on terrain), walking safaris is the best way to see experience the wilderness.
Walking safaris are not common as the majority of tourists are only familiar with game drives where they jostle in a tour van with hopes of spotting the big five, birdwatching, and other African wilderness attractions.
Many overlook the option of seeing animals on foot safaris. Some parks, reserves, and conservancy destinations offer walking safaris coordinated by professional tour guides.
Before indulging in a walking safari experience, the tour guide will give you instructions on what it entails and your safety measures.
The guide too will train you on tracking techniques to help you identify types of prints, alongside tips such as what to do when you cross the path of a buffalo, elephant, and an encounter with a hyena or a jackal. The mission is not for the faint-hearted though.
Matters safety
Venturing into the bush, forest, or wildlife territory without the protection of a vehicle, may seem like you are exposing yourself to extreme danger to dangerous wildlife such as buffalos, lions, and other predators, in reality, safaris on foot are just as safe (unbelievably so), as in a vehicle.
Professional guides who are entrusted with such experiences are trained and go through extensive wilderness and safety training.
In most instances, they will be armed too, in preparedness for an eventuality that might pose a threat.
It is recommended that you strictly adhere to the instructions of the guide to avoid incidents, some of which occur due to the negligence of tourists' disregard for the guides' instructions.
Types of safari walks
There are various types of walking safaris for the adventurous traveller. They also include short and long hikes or sometimes depending on the itinerary of the tour agent, and the demands of the tourist, they can extend to a day, three days, or a longer period.
Walking safaris offer a more immersive and rewarding experience. When doing walking safaris, you become an active participant, unlike in game drives where you are a passive observer. Though scary, when exploring the bush by foot you get an "eye level" experience with the wildlife, giving you an authentic feel of life in the bush.
it also gives you access to places a vehicle cannot access, and allows you to notice details that you might otherwise miss while on a game drive.
As opposed to hours of a game drive, a walking/hiking safari slows the pace enough for you to learn details about the ecosystem – plants, insects, flora and fauna, and small mammals; you touch and smell the aura around you.
This is a holistic way of understanding, and appreciating nature.
Walking safaris offer a less rough way of viewing wildlife. When tour vans crowd around for instance a pride of lions or a herd of elephants, the wildlife might react in an abnormal behaviour due to stress.
This might lead to a life-threatening act by the animals. On the hand, on a walking safari, the guide makes sure that you keep a safe and respectful distance from the animals.
Related Topics