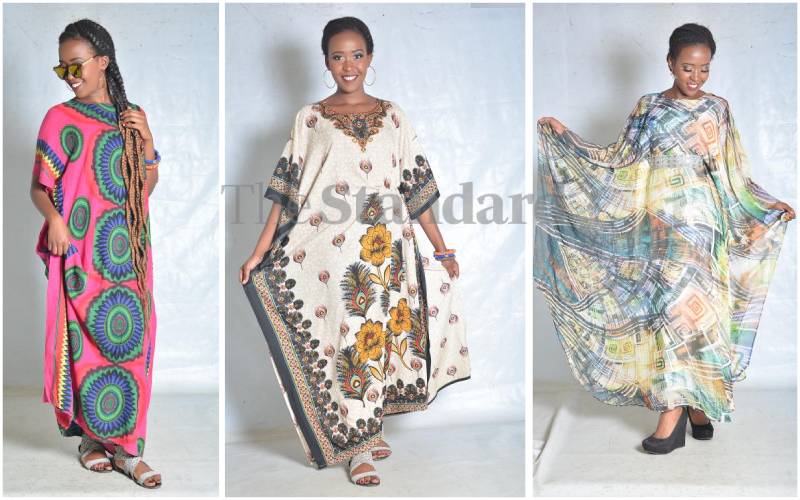 From public events to an attire preferred by most women at home, the Dera is common in many wardrobes.
From rural to urban areas, the outfit is loved due to its versatility and flexibility of use.
In many parts of the country, the dress is associated with Swahili women at the Coast.
But this colourful, loose, one-size-fits-all dress traces its history to the Somali community.
Traders at Mombasa's Mwembe Tayari and Marikiti markets say that the Waswahili - a people with a rich illustrious culture - have adopted the attire as part of their culture.
"It is a big sensation across the country and it is a good thing. For us, it conforms with the Shariah requirement for a woman to cover her whole body," says Sheik Juma Ngao.
The Dera has become more of a cultural thing among Kenyan women, not just an attire showcasing personal style.
Deras come in different shapes; there are those that cling to one's body, while there are also loose ones, but most important, according to many women, one must have a scarf.
The cotton fancy casual dress that is perfect in hot weather is stitched at the seams, with no fasting or openings.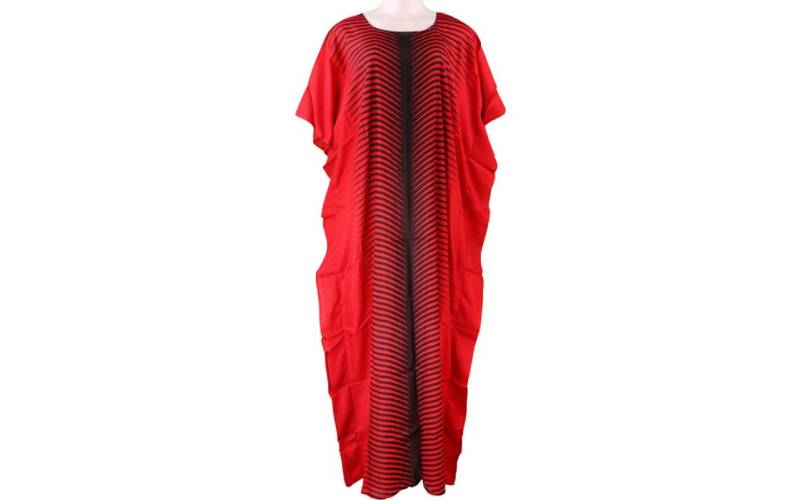 Hodhan Abdikadir, 71, who resides in Kisauni, says she has witnessed the evolution of deras from a Somali auxiliary cultural dress to its adoption as the absolute housewife's accessory.
"They wear it all the time, especially indoors, using it as a working dress, apron, evening wear, pajama, swimsuit, in fact, the many hijabs in town are almost always concealing a dera," she said.
Hodhan says that before the world took up the Dera, Somali women used to wear thin cotton Dera, which were nearly transparent, and which were adorned with laces and an expensive underdress or petticoat.
"We used to tuck in the dera in the waistband of the petticoat to make it visible," she says.
But then, the costume revolution caught up with the Dera, and coupled with stifling heat characteristic of the Coast, more women adopted it because of its aeration-enabling qualities and free-flowing nature.
Its design may be the simplest among women's clothes with two pieces of garment sewn together, just leaving space for the arms and neck.
Usually, the fabric is brightly coloured, with patterns and prints which serve to preserve the Dera's special feminine essence.
Due to their simplicity, they are relatively inexpensive, with prices beginning from Sh200 for a new garment. But do not be fooled by this modest rate, there are deras that cost as much as Sh10,000 a piece.
Zaitun Hassan, a mother of two, says that every married woman should stock deras for everyday use and a few expensive pieces for special occasions.
"Sometimes you see a Dera made of expensive material with elaborate embroidery, making it difficult to recognise. Some deras have become office wear too," she says.
According to Zaitun, what makes deras appealing is their liberating aspect.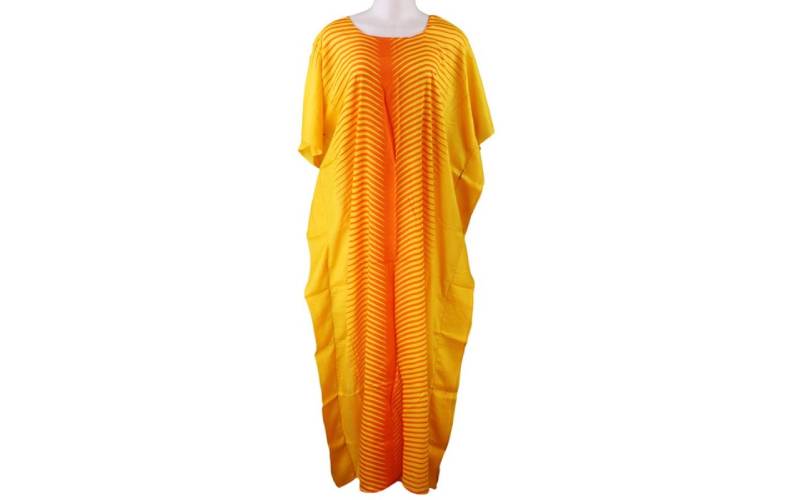 "You slip on a Dera anytime and you are good to go," she says. "No zippers, no sophisticated fasteners or cords, not even a simple button to complicate your dressing."
Other women say they are attracted to the malleability of the Dera, which you can slip on with or without other pieces underneath during hot weather.
For cold seasons, there is no limit to what one can wear right on top of one's Dera to keep warm.
But the Dera's biggest quality — and what has endeared the garment to Muslim women in particular - is its ability to preserve a woman's dignity and respect.
"The dera may not be exactly a religious symbol like the buibui, abaya or niqab, but it conceals the curves and shape according to Islamic requirements," says Ustadha Hamida Salim.
Another observer points out that Muslim women swim in deras in public places.
"Before deras, it was scandalous for a Muslim woman to be caught in the beach in a bikini, but this has changed," she notes. The dress has been featured in fashion events on the world stage with some celebrated models strutting the catwalk dressed in this Somali attire, showcasing its deceptive simplicity.
Related Topics