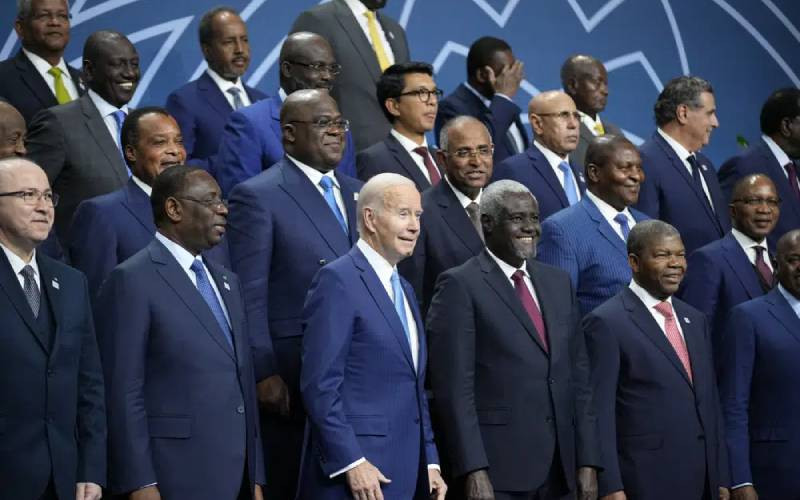 As a developing country with stratospheric developmental ambitions, we need all partners of goodwill that we can get. Which is why we should welcome America's new-found attention to build mutually beneficial and respectful relationships with African countries – as illustrated in this week's US-Africa Leader's Summit in Washington, DC.
For far too long, Washington has viewed Africa as little more than a problem to be fixed – from public health emergencies, to conflicts, to famines. While it is true that the region has experienced several humanitarian challenges over the last 60 years, it is also true that the region is more than just its challenges.
In any case, fixing the problems America has historically fixated on will require more than palliative humanitarian interventions. It is time for a major reset in US-Africa relations.
What should that reset look like? First, it should involve an ideational shift. It is a shame that it took China's (welcome) developmental partnerships in the region for America to take Africans seriously.
The strategic neglect of the region was the result of both an American externalisation of its domestic racial neuroses and a generalised view of Africa as a "risky" place to do business.
Curing these twin evils will enable American policymakers and businesspeople to see Africa for what it is: a region with several weak states facing myriad challenges, but which also has immense headroom for growth and lucrative returns.
Simply put, it is time to put 18th century ideas about Africa and Africans to rest.
Second, instead of focusing exclusively on humanitarian assistance and security, Africa-US relations should be built on trade, finance-for-development (especially infrastructure and industrial production), skills transfers, and human capital development (through scholarships and research collaborations).
Relatedly, America should abandon tied aid, a model that makes it "help" Africans by mostly spending money on itself (American farmers, shipping companies, consultants, contractors, etc.).
Less than 10 per cent of American non-military aid goes to foreign governments and organisations.
Finally, now that Washington has finally woken up to reality, it will be important for African policymakers to play their cards right. In the context of the wider geopolitical competition between America and others, we should not allow ourselves to be pawns. We should be clear about what we want and get the best deal possible.
The writer is an Assistant Professor at Georgetown University
Related Topics