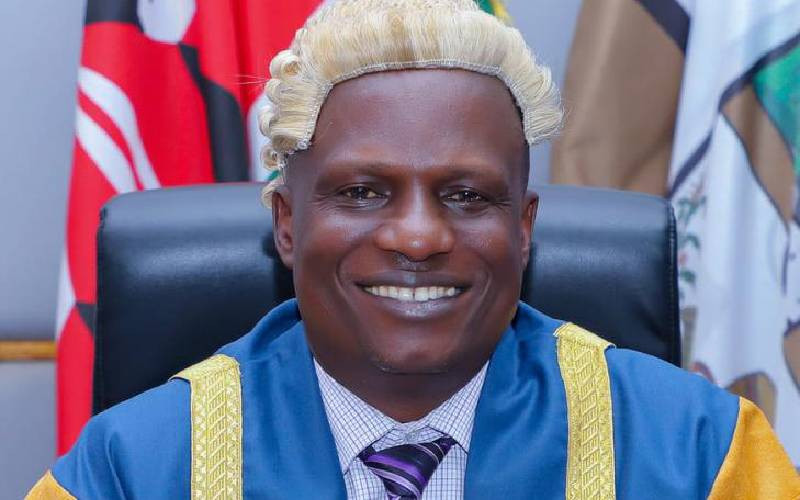 The Kakamega county assembly is unable to account for at least Sh122.48 million that was expended during the 2017/18 fiscal year.
A report presented by the Public Accounts and Investment Committee (PAIC) suggests the funds may have been embezzled.
The report has brought to light a series of questionable payments made during the specified period. It says this money was allocated for what appeared to be travel and sitting allowances, entertainment, unaccounted imprests, and the procurement of goods and services, all of which lack proper supporting documentation.
In the financial year 2017/18, the PAIC report further said the assembly disbursed payments totalling Sh199.349 million outside the Integrated Financial Management Information System (IFMIS), as mandated by the law.
IFMIS serves the purpose of automating and integrating Public Financial Management (PFM) systems, streamlining the execution of financial management processes, reducing risks, and strengthening security and financial controls across various service sectors, including county governments.
The committee's investigation shows a sum of Sh11.871 million out of the Sh199.349 million disbursed remains unaccounted for, raising serious concerns about financial accountability and transparency within Kakamega county assembly.
The PAIC report states, "There was a conflict of interest since the supplier was a member of the County Assembly Service Board."
Furthermore, the PAIC report calls for accountability regarding the sum of Sh11.871 million, whose payments were made to the aforementioned suppliers.
The committee also said 12 companies had been contracted to supply 500ml bottled water at a rate of Sh50 per bottle, instead of the standard Sh34 per bottle. This amounted to a total expenditure of Sh3.65 million.
The report highlights, "There was no evidence provided to demonstrate that quotations were requested in accordance with the law. Additionally, payments for water supply lacked essential documents such as local purchase orders, tender evaluation minutes, tender opening minutes, and goods received notes."
Another Sh2.384 million was paid to local service providers from purported hotels in Kakamega and Kisumu to provide catering services but no local service orders and requisitions from user departments were availed for audit.
The PAIC report also shows two hotels in Kisumu were required to pay a 10 per cent commission for each transaction made. One of the hotels made a payment of Sh625,000 to county assembly staff for a purported supply of catering services, food and beverages on March 18, 2018.
Another expenditure of Sh570,000 for fumigation services, Sh420,000 for plumbing services could not be accounted for since there were no tender documents.
The report indicated that another Sh7.836 million was paid for fuel and lubricants but there are no fuel registers and statements from the company that were availed for audit verification.
The report also flagged irregular payment of sitting allowance amounting to Sh4.911 million to ward reps and upon examination of attendance registers, it was revealed that allowances were paid out to meetings that were never held.
"The county assembly management should account for this within 14 days, failure to which, should lead to surcharging of authorising officers," the committee recommended.
Related Topics