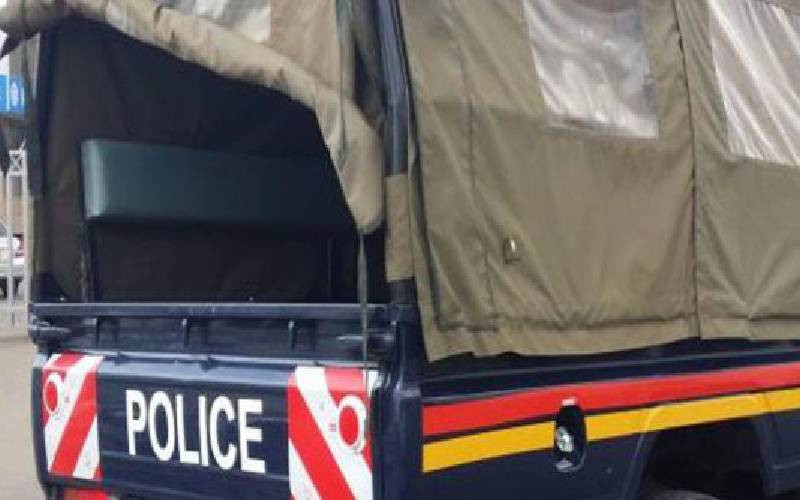 Police in Mbale, Vihiga County are holding in custody two people over murder allegations.
One of the suspects confessed to have been hired by his accomplice to kill at a fee.
After committing the murder, the assassin said that his hirer refused to pay him.
The disappointed assassin, thereafter, went to Mbale Police Station on Sunday, January 15 and filed a report that his accomplice had refused to pay him Sh20,000 for executing a murder plot.
Vihiga County Police Commander Benjamin Ong'ombe told The Standard that the assassin confessed to have been hired to kill a middle-aged woman at Sahini Village in Sabatia Constituency over unknown reasons.
"He told police officers at Mbale station that a person, who had contracted him to kill a Sahini-based woman, refused to pay him after he'd killed his target," said Ong'ombe.
"He said that he stabbed the 43-year-old victim in the neck, killing her on the spot. He got furious that his hirer, a woman, had refused to pay him. In efforts to have his co-accused compelled to pay him, he went and filed a report at the Mbale Police Station. He confessed to the crime," said Ong'ombe.
Police said the man led authorities to an abandoned house, where the victim's body was found in a pool of blood.
"We thought he was joking at first when he confessed to the murder. We were shocked to discover that he'd actually committed the crime," said Ong'ombe.
A knife suspected to have been used in the murder was found at the scene of crime.
The victim's body was taken to Vihiga County Referral Hospital morgue.
Police are yet to know why the suspect was hired to kill the 43-year-old victim.
The victim's sister told police that she knew the woman who allegedly hired the male suspect to kill her sibling.
According to the sister, the suspect and the victim were friends, with the victim occasionally performing house chores for the suspect.
"My sister had taken a loan from the suspect but failed to pay on time. The suspect could have killed her over the debt," said the deceased's sibling.
The deceased's family is now calling for justice.
Related Topics