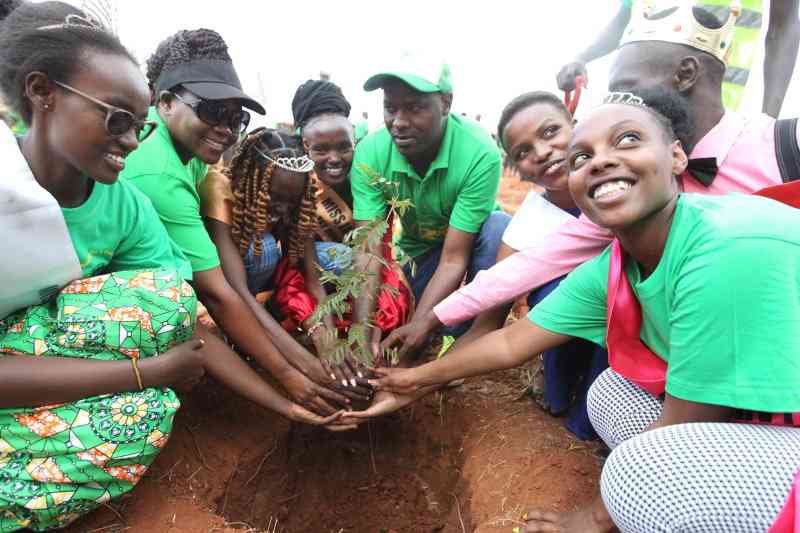 Former world marathon record holder Patrick Makau led athletes, government officials and the Makueni community at large in planting over 2000 trees at Lukenya University in Mtito Andei, on Saturday evening.
The former Berlin Marathon winner hailed the inaugural Lukenya University One Million Trees Marathon held at the location on Sunday for conceiving the idea meant to promote sustainable actions on climate change.
"I'm glad to be an ambassador of this race, so far we are focused to plant a million trees in five years," Makau told Standard Sports.
"Tree planting is important both to the university and the surrounding community at large, it will contribute in averting the imminent climate change, mitigating global warming thereby taking nature back to its normal course," he said.
Makau was happy with the turnout of the marathon saying it attracted athletes as far as China and the US.
"The race has been organised in accordance to international standards, from this marathon new careers are going to crop up.This is a good motivation to the youth,"he stated.
Makau graced the marathon alongside other notable legends in the disciplines.
Kenya Forest Research Institute (Kefri) and Kenya Forest Service ( KFS) donated 2000 and 3200 seedlings in that order to support the tree planting initiative.
"We are glad to partner with Lukenya University because it's situated in the drylands which is part of Kefri's working zone," Kefri Kibwezi Regional Director Mike Okeyo underlined.
"We are expecting rainy season at the end of this month, so this tree planting could not have come at a better time.
"We will help Lukenya with professional advices including hole digging, seedling spacing and eventually management of the trees planted,"Okeyo explained.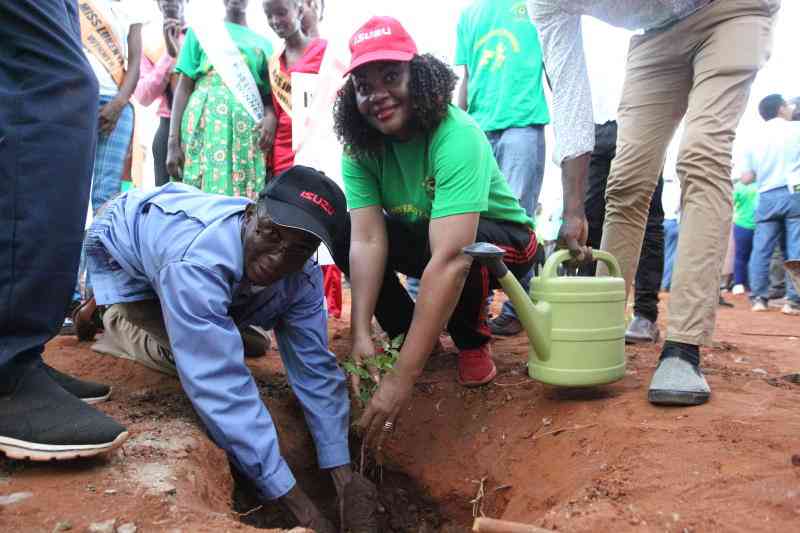 Okeyo said the trees planted will be a training ground for upcoming farmers in the region.
He is hopeful kenya will achieve the 30 per cent forest and tree cover in five years as indicated by His Excellency President Ruto.
The Makueni County KFS Conservator Evans Maneno said their partnership with Lukenya is an initiative to sensitized the public on the importance of tree planting, especially in Kibwezi East Constituency where the climate conditions are quite harsh.
"Under our monitoring and evaluation process, we shall be keeping a closer look on the trees planted today so as to help influence others on environmental conservation," Maneno stated.
Maneno's sentiments were echoed by Lukenya University Agricultural Club Chairman Hussein Ibrahim and race Local Organising Committee Co-Chairperson Judith Wafula.
Related Topics