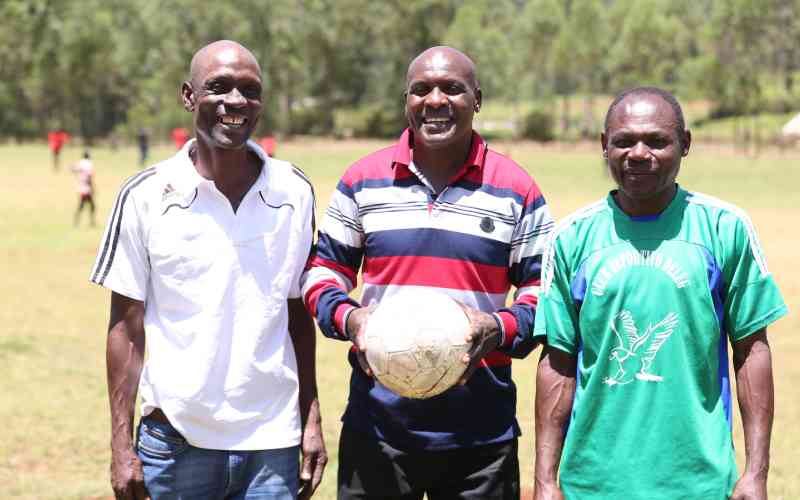 Former Harambee Stars and Shabana legends Henry Motego, Joel Mayaka and Shem Nyaberi have found a new life after retirement where they are fighting female genital mutilation (FGM) and early child marriages in Kisii.
In a world where power and choice are determined by gender, millions of girls are robbed of their childhoods, education, health and aspirations every day by the harmful practices of early forced child marriage and FGM.
In many communities, early marriage and FGM go hand-in-hand because they believe that cutting a girl increases her marriageability.Well, the three Shabana legends tend to disagree.
Alongside Newton Mbaka, Thomas Momanyi, Jackline Kemunto, Diana Nyariki and Margret Nyakwama, all volunteers from the region, Mayaka, Motego and Nyaberi who played for Shabana, Kisumu Posta and Kenya Breweries back then have been fighting the harmful traditional practices that continue to negatively impact on the lives of many women and girls across Gusii region.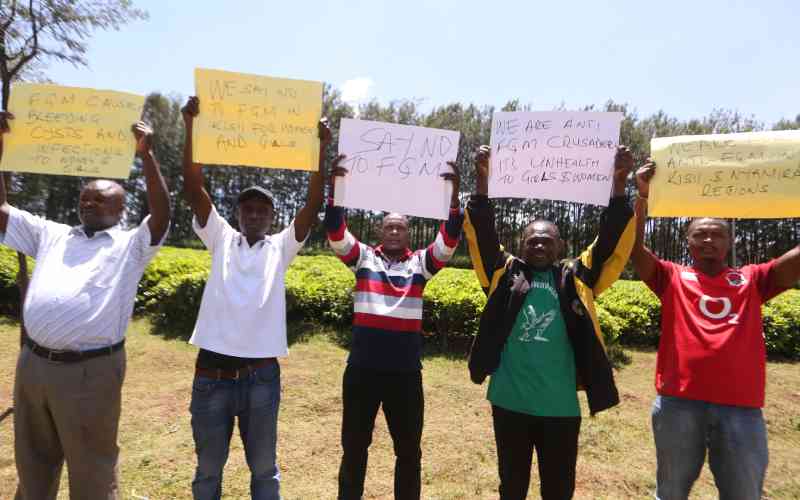 The Gusii football icons argue that new trends in the fight against FGM continue to facilitate the vice and water down their efforts in curbing what is becoming a norm.
Even as various stakeholders including the government make progress in the fight against these vices, they fear that there are disparate voices that continue to champion the practices to the disadvantage of their endurance and commitment.
The trio feel certain norms in the community are to be blamed for the rising cases of early child marriages.
Mayaka who is the front man amongst the trio said that even though they are yet to register an organisation of their own to deal with the issues, their low-key efforts have saved a handful of girls from FGM and child marriages totaling to slightly over 15.
"It's pity that even during this modern world we live in today some elderly people still believe FGM is part of the traditional and cultural practice," said Mayaka.
"The community is built towards listening to our leaders and elders and this brings pressure to some parents who are forced to engage in the cut and worse send their underage girls to early marriage."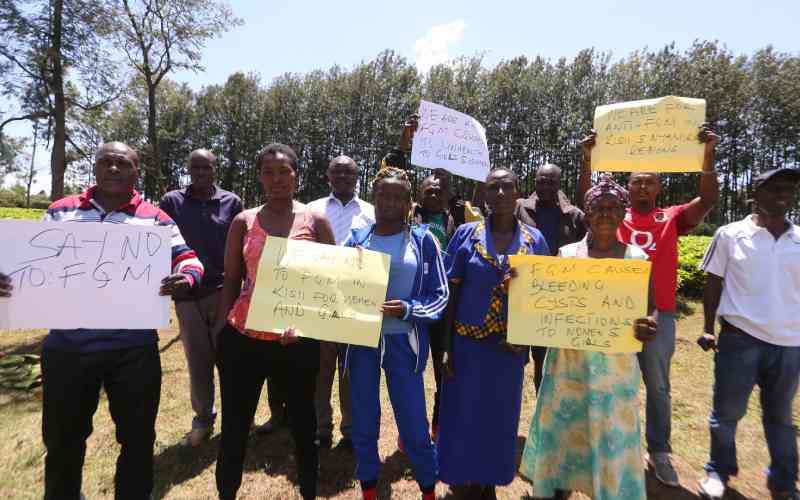 Mayaka said because of security reasons and threat to their acts of kindness, they have been forced to relocate to other neighboring counties. He said people do not want them around and are sometimes threatened.
Mayaka who played for Harambee Stars in the early 1990s said Nyagencha, Riabamanyi, Igare, Kenyerero are the most affected adding that despite the public speeches on the fight against FGM, some powerful people in the community still support the vice.
According to Motego, some girls have silently been married off.
"They are still underage but some people think they are of age since they have already given birth. It is a silent undertaking by people who believe they have resources and can derail efforts to fight the menace," said the lethal Harambee Stars striker.
Formerly referred to a' 'Ndovu' (elephant) due to the way he could bully defenders, Motego said there should be a strategy to deal with some of the health practitioners who have turned the vice into a money minting exercise.
Part of the programs they have lined up to fight the vices include football tournaments and public sensitization programs across the region.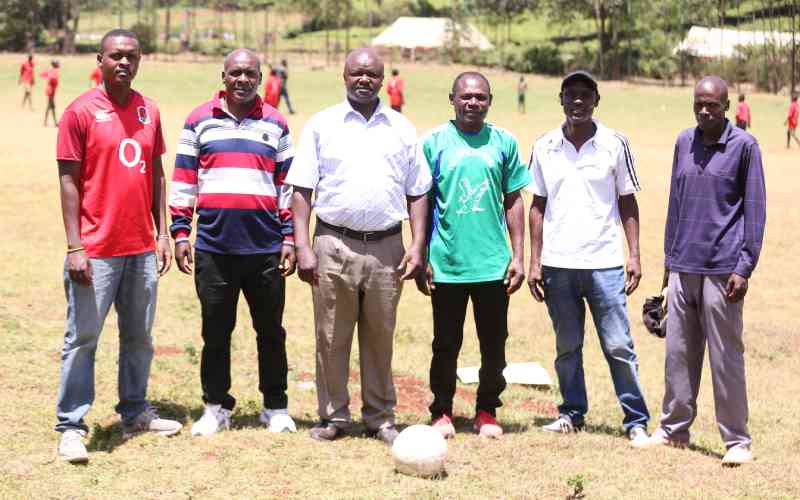 Mayaka was born in 1969 and played for Shabana while studying at Kisii School from 1985 to 1989. He joined Kenya Textile Millers (KTM) in 1990 before returning to Shabana in 1991.
In 1992, he moved to Kisumu Posta where he played until his retirement in 2008.
On the other hand, Motego went to Boitangare Primary school and later joined Kisii High school, where he was for only one week.
He proceeded to Cardinal Otunga High school- Mosocho for Form One and Form Two and later ended up at the once football powerhouse; Itierio Secondary School, where he sat his KCSE.
Motego is probably the most famous footballer to have come from the Gusii region.
He last played for Kenya in 1992 at the Africa Cup of Nations in Senegal and Kenya Breweries in 1998.
Shem Nyaberi was the top scorer of the then Kenya Premier League in 1993 and 1994 while playing for Kenya Breweries.
Related Topics