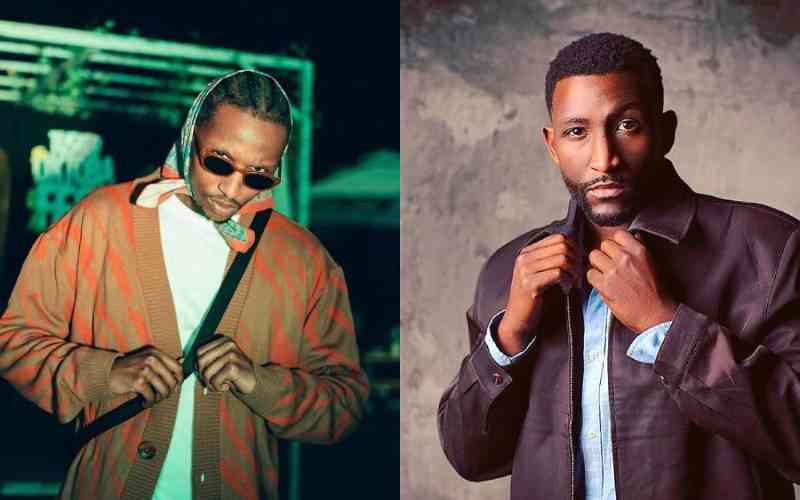 Musician Barak Jacuzzi recently took to his Instagram stories to express his deep emotions and pay tribute to his late brother, Sammy Nagi Njuguna, widely known as Nagi Jacuzzi, who sadly passed away.
Sammy was a highly respected Hollywood actor who brought recognition to Kenya. He was not only an actor but also a talented writer and artist.
Barak shared a poignant photograph of his late brother, symbolizing the immense void left by his absence. In his heartfelt post, he described Nagi as not only his brother but also a great friend.
Barak expressed his gratitude for having Nagi as his coach, sparring partner, confidant, inspiration, protector, advisor, therapist, and hype man.
Barak said Nagi played a crucial role in his journey, supporting him unconditionally and offering invaluable guidance.
Emphasizing the profound impact Nagi had on his life, Barak stated, "I owe my success to him; he's the reason I've come this far," accompanied by a love heart emoji.
He concluded by conveying the depth of his longing for his older brother, admitting that he still clung to the hope that he would wake up and it would all turn out to be a terrible dream.
"I miss you so much, man! I'm anxiously awaiting your return through the front door, saying, 'Sorry, my phone was off.' It all feels unreal, but it's the harsh reality..." Barak shared.
Barak's brother died a week ago, however, the specific details surrounding his death and its cause have been kept private until now.
Related Topics