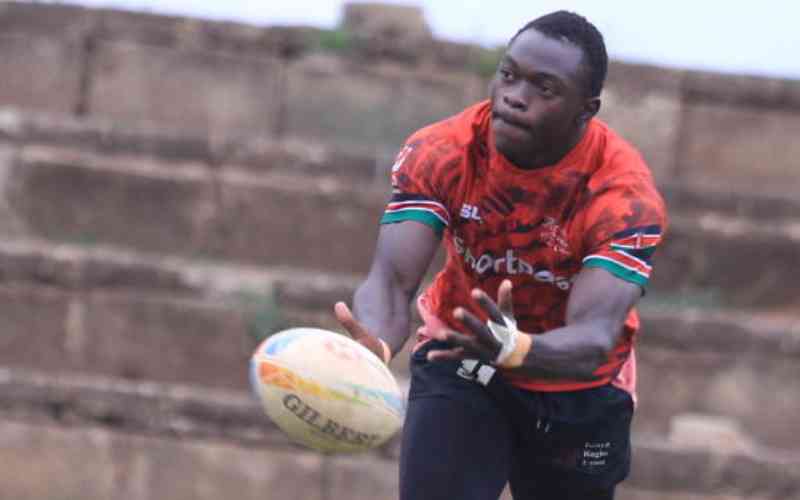 Daystar University Falcons star winger Patrick Odongo continued with his fine form in Harare after helping Kenya edged out hosts Zimbabwe 35-10 in the semifinals played at Harare Sports Club in Zimbabwe on Sunday afternoon.
Odongo who was also instrumental quarterfinals scored the first try as Shujaa took a 7-0 lead inside the opening minutes after Tony Omondi's conversion.
Strathmore Leo's Nygel Amaitsa who scored four tries during the preliminary round joined the score sheet to push the scores to 14-0 after the conversion before the hosts got their first try.
However, Shujaa restored their advantage after going to the break 21-5 courtesy of John Okoth's converted try.
In the final half, Zimbabwe lifted their fans on the stands after a beautiful build-up play saw them score their second try to cut Kenya's lead to 21-10, perhaps dreaming of a comeback on home soil.
Their dreams and momentum would be cut short by Okoth who landed his brace and fourth try of the day to stretch Shujaa's lead to 28-10.
George Ooro sealed the win with a late center post try as Kenya won 35-10.
Kenya will now meet South Africa in the finals at 5.18pm.
The Blitzboks knocked out Uganda 26-14.
Related Topics