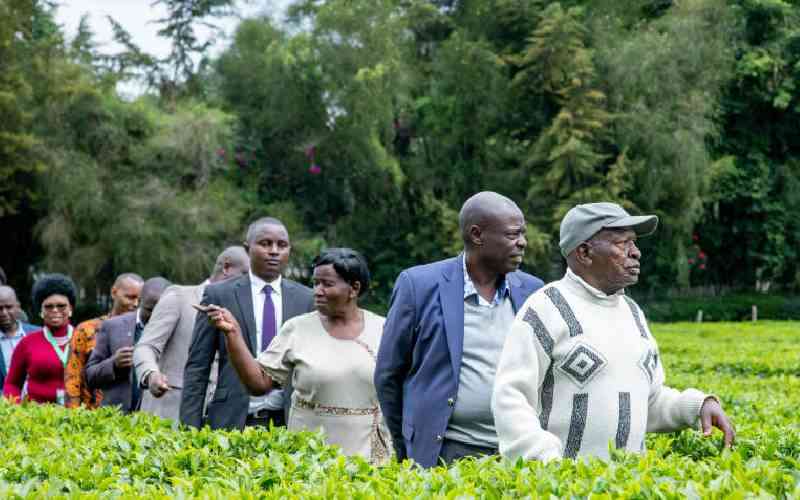 Over 17,000 smallholder tea farmers, who are members of Momul Tea factory, will earn a bonus of Sh1.2 billion this year.
The bonus is from the sale of 28.9 kilograms of green leaves delivered to the factory during the year 2022/2023, according to the factory's chairman Isaiah Langat, who added that the farmers will get at least Sh44.80 per kilo of green leaf.
"The bonus payment this year shows the future is bright for tea farmers," Langat said.
He added: "Factories where farmers delivered more green leaf will get a big share. There is a need to encourage farmers to take tea farming seriously as this year's bonus is a testimony of better days ahead, thanks to the ongoing reforms in the tea sub-sector," Langat said.
Bonus rates are determined by a factory's income for the year, the quality of leaf delivered to the factory, the cost of production and the average price of tea that the factory fetched in the market. These costs are then deducted from the factory's income and the balance is paid to farmers as a bonus.
The farmers attributed the significant rise in the pay to effective tea reforms that are sealing off loopholes that cartels have been using to siphon farmers' earnings.
Philip Maritim, a tea farmer, expressed optimism that with continuous monitoring of the tea sub-sector by the government and access to new markets, farmers can expect good returns in the coming seasons.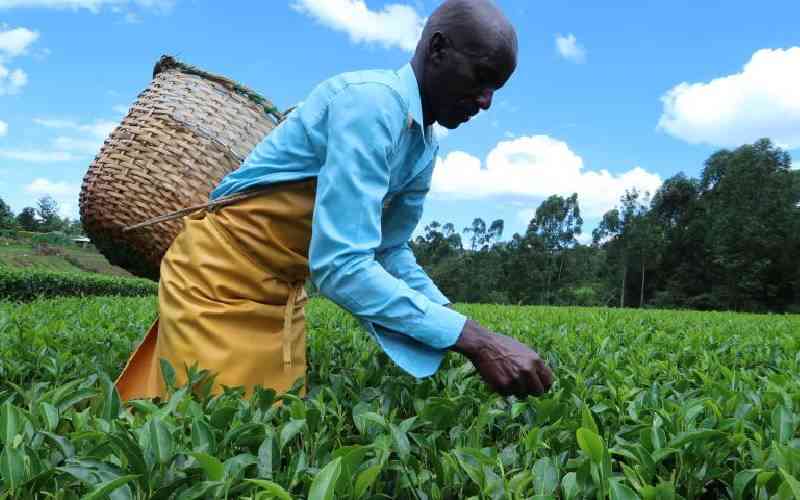 Jane Soi, who delivered her green leaf to Momul, said they are happy with the bonus, adding: "The ongoing reforms have restored our hope in the tea sector. We were discouraged by the low prices and low bonuses in the previous years."
In the year ending June 2023, green leaf deliveries to factories that are managed by the Kenya Tea Development Agency (KTDA) dropped by 8.5 per cent to 1.15 billion kilos as farmers grappled with a prolonged drought.
This was also a drop from the 1.253 billion kilos delivered in the same period last year.
Likewise, tea prices at the auction recorded a slight dip, of three per cent, with the average price for all KTDA-managed factories standing at $2.69 (2022-2023) compared to $2.76 a year earlier.
"We have had the twin challenges of a severe drought and a very challenging global tea market due to lack of access to the US dollar by key tea buying markets, but we are continuously working to make sure farmers get the best value for their hard work," Langat said.
In January, KTDA disbursed a Sh5.5 billion payment for the December green leaf deliveries.
Under KTDA's payment model, farmers are paid monthly with an extra mini-bonus followed by a full bonus attributed to factory performance.
Related Topics