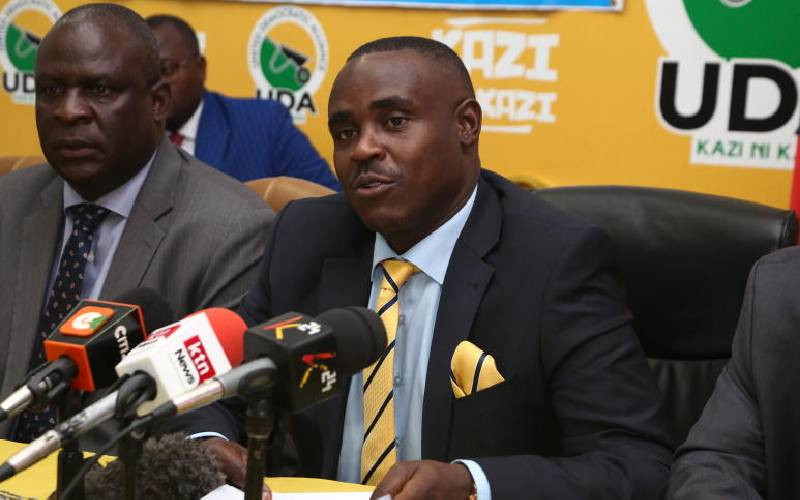 MCAs have announced plans to boycott their respective county assemblies to push for better remuneration.
Through the Association of Members of County Assemblies (AMCA), they rubbished a directive by the Kenya Kwanza leadership directing them to call off the planned closure of county assemblies.
The MCAs vowed that they would continue with the plan until their demands for a ward fund, security, pension and salary review were fully addressed.
Early in the week, UDA Secretary-General Cleophas Malala directed all the Kenya Kwanza affiliated county assemblies to cease being parties to decisions by third parties.
Malala, in a letter directed Leaders of Majority in the assemblies to make sure the directive was adhered to and to report any MCA who contravened this.
But AMCA secretary-general Stanley Karanja dismissed the threats, noting the fight was about the welfare of the MCAs and had nothing to do with the parties.
The UDA MCA from Naivasha East accused the government of giving them a raw deal, adding; "All county assemblies will close down next week."
"The County Assembly Forum that is composed of Speakers is misleading the government despite earning a lot and doing little at the assemblies," he said.
The MCA said they would continue to agitate for an increase of their salaries from the current Sh86, 000 to the previous Sh165, 000 which was slashed on directives from the Salaries and Remuneration Commission (SRC).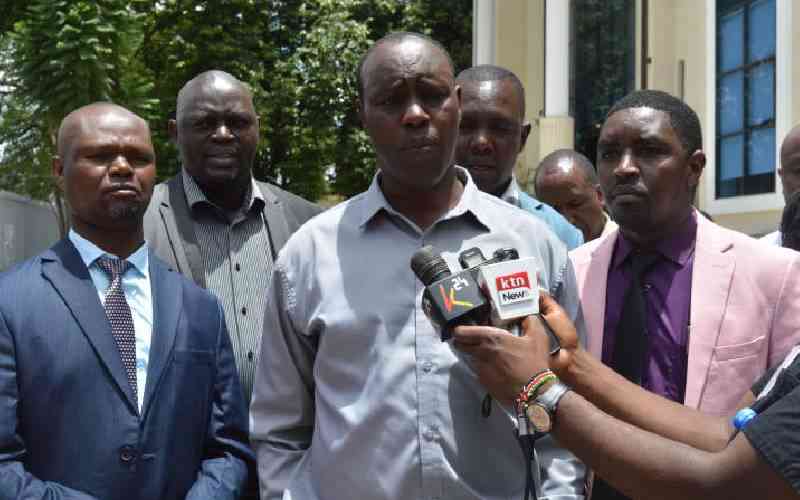 "We thought that our demands for a ward fund would be among the discussions by the bipartisan committee from the government and the opposition but this has been ignored," he said.
Speaking in Naivasha after a consultative meeting, Viwandani MCA Mwangi Muraya hit out at Malalah saying the calls for better remuneration had nothing to do with the party.
The UDA MCA noted that none of their demands had been addressed by the government leading to the current impasse.
"The government is not taking our grievances seriously and we have resolved that all county assemblies shall adjourn indefinitely," he said.
This was echoed by Eburru-Mbaruk MCA Michael Gathanwa who said the move to slash their salaries was meant to kill devolution.
"We are not seeking for salary increase but for the reinstatement of our previous earnings which were slashed by SRC under unclear circumstances," Gathanwa said.
Lakeview MCA Alex Mbugua wondered why the government had refused to give MCAs pension yet other retired leaders benefited.
"The president, governors, senators, MPs and even women representatives have a fund allocated to them but for some unknown reasons the MCAs have been forgotten," he said.
Related Topics