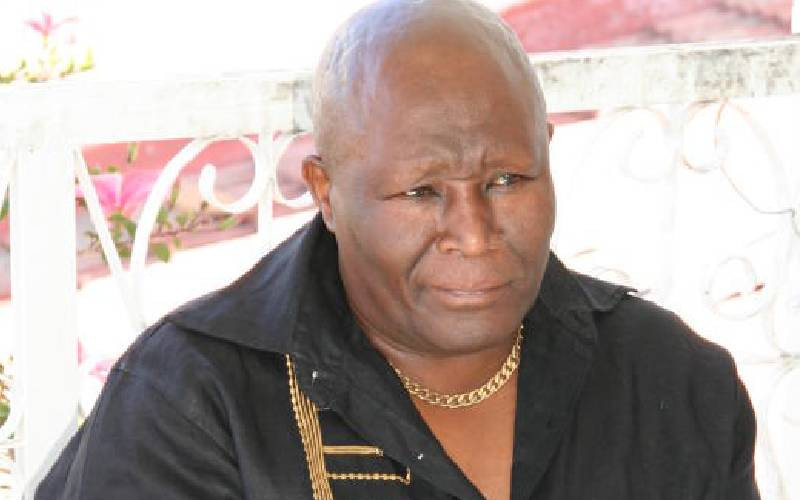 A daughter of the late Fai Amario, who was a wealthy Naivasha businessman, has moved to the Nakuru High Court seeking to stop her siblings from managing their father's Sh760 million estate.
Marsha Dee has sued her elder brother Miki Njoroge and younger sister Sheena Euston before Justice Teresia Matheka. She wants the judge to restrain the two administrators from dealing in any way with their late father's estate, including his winery company Fai Amarillo Limited.
The estate also includes land, hotels, residential homes, trading centres and accounts scattered in Naivasha, Kyeni in Embu County, and Kiambu County.
Marsha wants all income from the estate to be deposited into an account held in the names of all administrators, including herself.
She says that they were appointed the legal administrators of their father's estate on September 23, 2010.
According to Marsha, her siblings conspired to undermine the interests of other beneficiaries by secretly registering a new company; Wonder Water Limited.
"They did this with a view to misuse one of the family's property and misappropriating equipment owned by our winery, without my knowledge and that of other beneficiaries.
"The court should stop Wonder Water Limited directors, who are my siblings, from dealing with our father's winery property, pending the hearing and determination of the case," she says.
Marsha wants the water company and her siblings to vacate the property or be evicted under the supervision of the Naivasha Police Commander.
She further wants the court to compel Mr Njoroge to file an inventory of all income generated and liabilities of their father's estate.
"He should include audited accounts from fixed and moveable assets, the winery, trading centre and industrial plots from the date of our father's death to December 31, 2022," she says.
Marsha claims that despite being one of the administrators, she has been left out of decisions in relation to her father's estate. She notes that even the court, in its ruling dated October 25, 2021, questioned Njoroge's management of the estate.
Marsha says she wants the succession case that has dragged on in court since 2010 finalised so that they can proceed with dividing the estate.
The petitioner, who is living with disability, claims her brother has also failed to honour a court order that directed him to pay her a monthly stipend of Sh134,000.
A valuation report dated June 28, 2022, filed as evidence, shows that Amario owned 103 parcels of land measuring over 130 acres. Eighty nine (117.1 acres) of the 103 parcels, including the property on the land, were valued at Sh760.6 million. The remaining 14 parcels have not been valued.
The case will be mentioned on May 25.
Related Topics