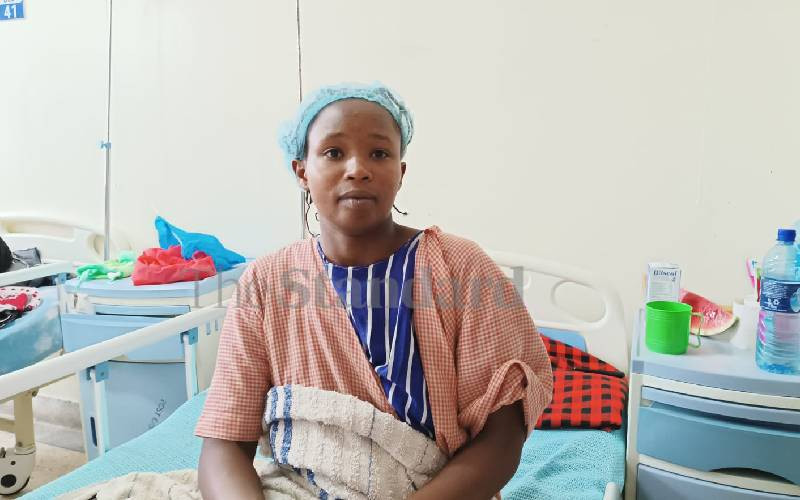 There was unusual joy at a Nakuru Level Five Hospital after a 25-year-old woman gave birth to five children.
Margaret Wairimu was received at the facility on January 27 for a checkup during which it was established she was at risk.
Dr Aisha Maina, the medical superintendent at the hospital said the delivery makes it the highest multiple birth ever in the history of the facility.
"She was immediately admitted and specialists placed her under observation until January 31 when she progressed to labour. She underwent an emergency cesarean section," said Dr Aisha.
Aisha said the decision was informed by the presentation of the babies which placed the life of the mother on the line who was on 25th week of her pregnancy.
"She successfully delivered quintuplets. Of the five babies delivered, four were girls and one was a boy. The babies were of very low birth weight and had immature organs," she said.
She said that all the babies were placed under a specialised newborn unit in stable condition and that the mother was in a jovial mood but not in a position to speak to press.
Dr James Waweru, the obstetrician in charge of the maternity unit at the hospital said in multiple births chances of survival are lower due to low birth weight.
"We are and have done our best for the babies to survive. Such cases occur where a woman may have one egg splitting into many in which case such children have one placenta. Other times a woman may release multiple eggs," said Dr Waweru.
Simon Ndung'u, the father of the children who works as a matatu driver at 2NK Sacco said he received the news while on a trip to ferry passengers to Nairobi.
"The news shocked me but at the same time I became happy for this unusual occurrence. I believe there is a reason for its rarity it had to happen to my wife and I," said Ndung'u.
The 28-year-old man from Bahati, Nakuru explained that they were planning for their second child and the earlier revelation from her routine checkups that she was to deliver triplets came as a surprise to them.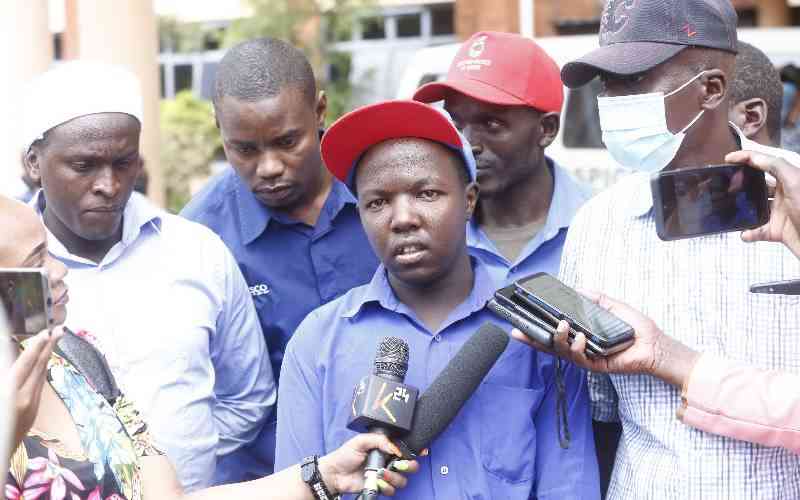 "We have another daughter who is four years old. This was her second pregnancy and God through his blessings brought five of them at a go in our lives and we appreciate it," said Ndung'u.
As the mother recovered at the facility, his colleague drivers visited them at the facility and showed solidarity to help them cater for some of the needs for the children.
"Am appealing to well-wishers for support. This was not expected. Her most recent scan showed that she was carrying three babies but another two have come along at birth," said Ndung'u.
Joshua Kamau, one of the drivers said that Ndung'u had received a lot of praise among his colleagues for his support and commitment towards the family despite their age.
"Ndung'u has shown great levels of responsibility as a father and a man. We will stand with him but he needs further support. Taking care of six children at his age is no mean feat," said Kamau.
They were joined by female nominated ward representatives led by Leah Serem who wished the mother and the babies well as they delivered their gifts.
"I once delivered triplets and I understand how these parents are feeling right now. The uncertainty and the pressure that comes with it require counselling. As a caucus of female ward reps, we will support the family where we can," said Serem.
Related Topics