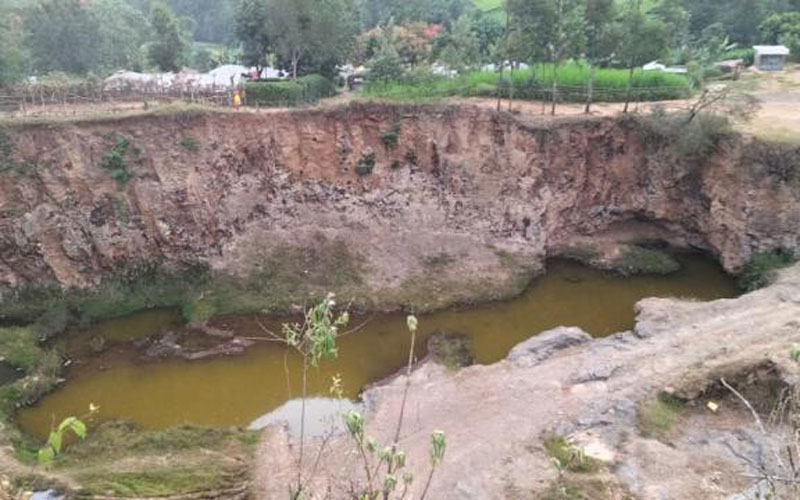 An abandoned quarry in Kusumek village in Bureti Constituency has become a breeding ground for mosquitos, hampering the war against malaria.
The quarry, now a breeding ground for mosquitoes was used by a local road construction company to excavate ballast and murram it used in the construction of the Sotik-Kericho highway between 1992 -1996.
The county's Malaria Programme Coordinator Richard Siele said they suspect that stagnant water in the 150ft deep quarry located on a four-acre piece of land was the breeding ground of the mosquitoes.
In the past two weeks, over 166 Kusumek residents tested positive for malaria. Over 30 of the patients were admitted to Litein Mission Hospital.
Loss of appetite
Joshua Onyango, a paediatrician at the health facility, said most of the patients admitted to the hospital complained of fever, loss of appetite, vomiting, and general body weakness.
Mr Siele said the majority of the residents who tested positive for malaria, were from 30 households that don't have long-lasting insecticide-treated nets.
"We have nonetheless distributed over 200 pieces of insecticide-treated nets to the households," Siele said.
Litein Mission Hospital Medical Superintendent Dr Elijah Kerich said the current high temperatures in the county were favourable for mosquito breeding.
"Residents are therefore advised to sleep under mosquito nets, trim the grass around their houses and drain stagnant water which could be breeding ground for mosquitoes," he said.
Malaria remains a primary cause of childhood illness and death in Africa. More than 260,000 children under the age of five die from malaria annually.
Related Topics