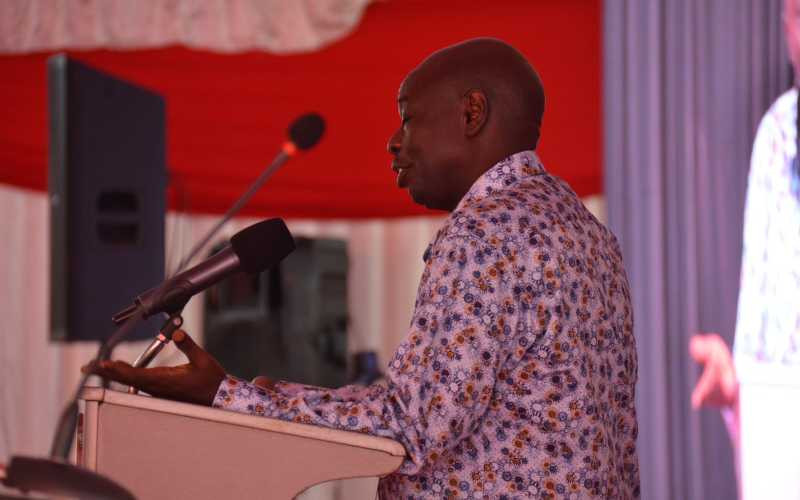 Deputy President Rigathi Gachagua has hit out at Azimio leader Raila Odinga for issuing demands to the Kenya Kwanza government over the Finance Bill 2023.
Gachagua was reacting to a list of ten demands that Odinga had highlighted on Thursday, June 8, citing recommendations that he wanted President William Ruto to adopt in amending the proposed Finance Bill.
Odinga tabled the demands persuading Ruto to drop the proposed Bill, threatening to call for mass action if the bill is passed.
"We are not cowards, I saw him give demands, who are you to give demands? Who chose you and who are you representing in Kenya? Why don't you wait for the 2027 election to come and persuade these people to give you an opportunity?" Gachagua posed while in Meru during the Coffee Farmers Summit.
He said that the ruling party is not intimidated by Odinga's demands because they are in leadership to make effective decisions that would benefit the country.
The deputy president castigated Odinga for the negative impact that he allegedly imposed on the previous regime under the leadership of Uhuru Kenyatta.
"You were in Uhuru Kenyata's government as an advisor where you ought to have contributed to the issues you are raising now. You left us a country that is torn apart and you destroyed the Jubilee agenda completely. You stopped housing, universal health care and took us into useless adventures like the BBI," he said.
The DP further added that the opposition chief had the opportunity to make amends in the previous regime but he didn't.
Related Topics