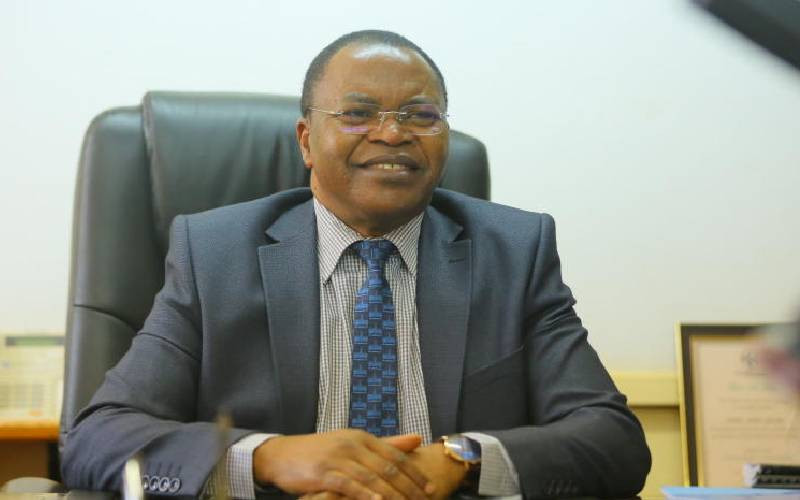 Kisii University's founding Vice Chancellor John Akama has bowed out after 10 years at the helm of the institution.
On Friday afternoon, the professor of Geography walked out of the university head high as he bid farewell to staff and students.
A message from the university management said: "Today marks the end of our first Vice Chancellor, Prof John Akama's term as he hands over the instruments of leadership to the Acting Vice Chancellor, Prof Joseph Mailutha."
Further, the message said: "Congratulations are in order to both of them for steering the university all these years and taking up the mantle of leadership respectively."
Prof Akama was the founding principal of the then Kisii University College which he led to formally acquiring a Charter in 2013 to become a full-fledged university.
He did his undergraduate studies in education at the University of Nairobi before proceeding to the USA where he undertook his Masters and PhD studies at Ohio State University and Southern Illinois University, respectively.
On returning to Kenya, Prof Akama joined Moi University as a lecturer and rose to the rank of professor, teaching at both undergraduate and post graduate levels.
Three months ago, the Public Service Commission (PSC) advertised nine vacancies in the positions of vice chancellor, and 12 deputy vice chancellors.
Those seeking VC positions must be holders of earned PhDs and are serving either as professors or associate professors, have at least ten years of demonstrable leadership in an academic and/or research institution and be of high ethical standards, integrity and accountability.
Related Topics