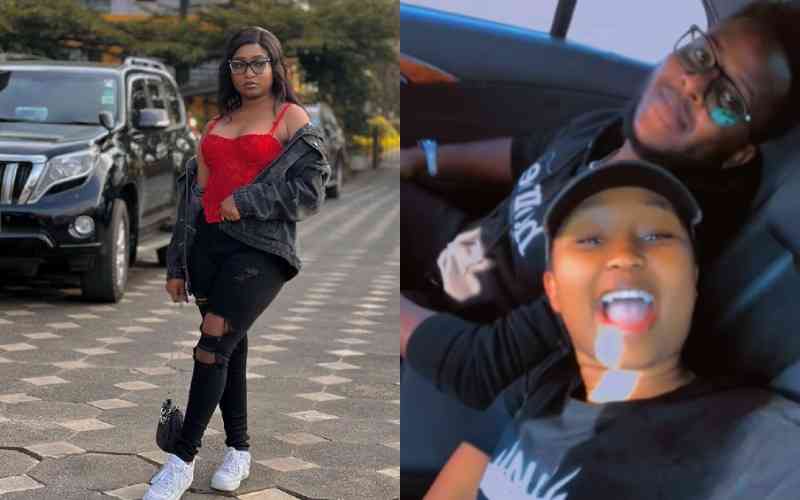 Actress Annestella Karimi, famous for her roles in 'A Nurse Toto' and 'Baba Twins' is mourning her boyfriend Kelly who died in an accident.
Through a post on social media, the actress said they met in 2016 at a popular pizza joint and they immediately got along.
Karimi recalled how Kelly always had her back and how they resolved their differences.
"In 2016 we met and we loved each other from the moment we had that Domino's pizza and we knew we wanted to be stupid together forever.
"How am I supposed to continue Kelly…You have seen me through all my heartbreaks, all my stress and I still came home to you….No judgement, just love and laughter…," she wrote.
Adding: "We would go from "I hate you" to "I am downstairs" so fast…I have loved you for 7 years and I'll love you for 70 more."
The two were supposed to link up on the day of the accident and Karimi was upset that her calls went unanswered.
Little did she know that Kelly was fighting for his life.
Despite the setback, the actress said she would hold on to the memories they made and the love they shared.
"I'll hold on to all the love and lil kisses I'd get from you and your terrible laugh that would light up the room…"Rest In Peace Kelly….I'll always love you. You knew me before anyone knew my name and still became my biggest cheerleader," she wrote.
View this post on Instagram
A post shared by Annstella Karimi (@annestellah)
Related Topics