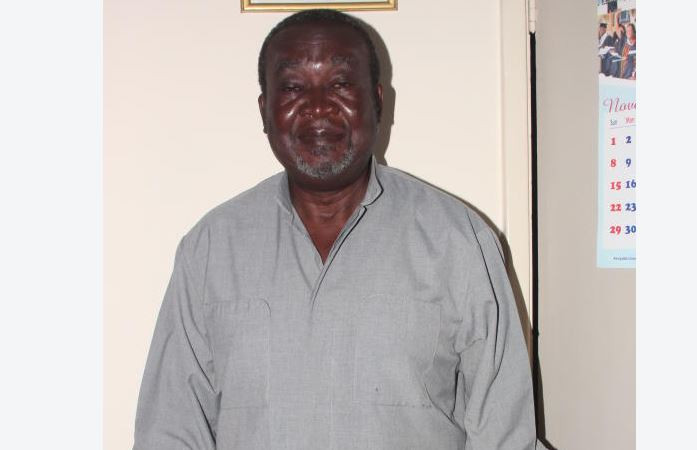 Wasambo Were, who only retired from his teaching position at Kenyatta University in June last year, has died aged 78.
Dr Wasambo died at the Jaramogi Oginga Odinga University Hospital in Kisumu of stroke, according to family and colleagues.
Wasambo will be remembered for injecting authentic cultural expressions into the performing arts arena, having been the first Kenyan director of the British Council.
Wasambo returned to Kenya in 1983 after completing his master's degree in Theatre Arts at Birmingham University against the backdrop of the failed 1982 coup
He joined the ranks of senior education inspectorate at the Ministry of Education headquarters. He joined Kenyatta University in 1992 as a lecturer where he worked until last year.
It was Wasambo who conceptualised and actualised the famed Culture Week at Kenyatta University that has become a melting pot of culture and academia.
As the Director of Creative and Performing Arts, his protégé include the Redykyulass trio of John Kiarie, now Dagoretti South MP, Walter Mong'are and Anthony Njuguna.
And the establishment and growth of the Kenyatta University Travelling Theatre is one of the indelible marks of his career as an educationist.
He is credited with the creation of Final Year Bachelor of Arts practical course, Drama in Education (ALT 410) with a deep belief in the pedagogy of learning through expressions.
His contemporaries included academic icons such as Opiyo Mumma, Oluoch Obura, David Mulwa, Kisa Amateshe, Austin Bukenya and Francis Imbuga.
A man I knew so well as my mentor and teacher, I last discussed him with his son Yoni Were Wasambo at an eatery in Abuja last year in the company of mutual friend Maurice Amollo of Mercy Corps Nigeria.
"My father is a great educationist and he wanted the best for us and that's why today I am working in Maiduguri to help women and girls affected by Boko Haram," he had said.
News of his death was received with shock by family and friends who have poured glowing tribute to this great sage and Laureate of the Sanaa Theatre Awards. Wasambo was decorated with the highest ever accolade of Lifetime Achievement Award in 2019.
"Wasambo was one of the leading facilitators of International Drama Education Association Congress 1998 in Kisumu where he shone the light on Kenya's theatre in education practices to the world," said Prof Christopher J Odhiambo.
Khalifa Sirengo, the drama festivals executive secretary, said Wasambo gave the festival direction.
"A great tree in the forest of theatre in Kenya has fallen. First black Inspector of Schools in charge of English and Drama. He introduced the cultural dance and verse in the festival," said Dr Evans Mugarizi of Moi University.
Born in Gem, Siaya County, Wasambo is survived by three sons, grandchildren and wife Margaret.
Related Topics