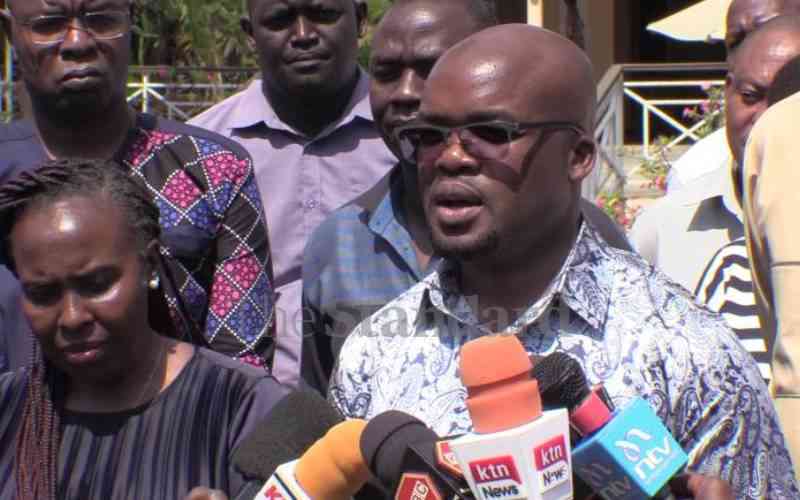 The Ministry of Interior has heightened security surveillance and is also investing in modern equipment even as it works round the clock to tame persistent terror attacks in parts of Coast and North Eastern regions.
PS Raymond Omollo said they are keen on kitting officers involved in the fight against terrorism in these regions acknowledging that this will go a long way, even in boosting their morale while enhancing their own safety as well.
Omollo, who expressed optimism that the problem of terror threats in these regions will soon be a thing of the past, said: "Alongside sustained patrols and surveillance, more resources are being invested in accelerating the long-awaited security sector reforms, key among them equipment and kitting of specialized units with more sophisticated weapons and protective gear."
His remarks came in the wake of increased terror attacks in Lamu County and other areas in North Eastern.
The PS spoke as the national task force on police reforms held meetings in Malindi, Kilifi County, where it also sought the views of locals and their leaders.
"Alongside the equipping of our police officers, we expect to see very critical and specific recommendations. From those recommendations, we expect to extract specific action points based on the implementation metrics, which will go a long way in ensuring that issues that affect the police are properly addressed," Omollo said.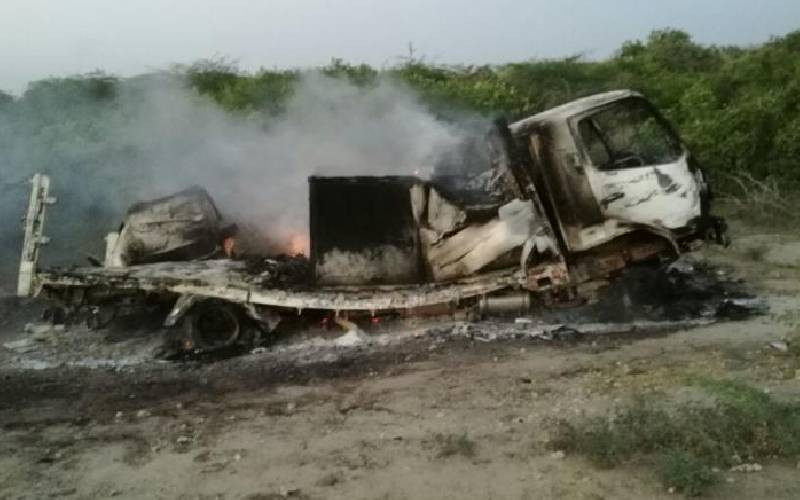 Among the equipment they are planning to acquire are sophisticated and modern communication gadgets.
"There will also be in-service training on culture change and infusion of professionalism in the police service," Omollo said.
This approach, according to Omollo, is expected to end the sporadic terror attacks in these regions. Some of these attacks have been experienced in the recent past. The police have been able to thwart many of the attacks, thanks to their working partnership with residents of these areas.
"We are committed to fostering a culture of open dialogue and information-sharing among stakeholders. Key among these stakeholders are local communities. It is our hope that we will be able to enshrine citizen participation in the management of security by inculcating a sense of shared responsibility," he said during a separate security consultative forum.
He added: "We are calling on every player to come on board. Government agencies, elected leaders, particularly from the most affected regions, and also wananchi themselves, because they bear the brunt of terrorism."
Kenya has also sifted its responses and prioritized the establishment of a more formidable and united front to suppress the enemy's activities in the country.
The Reducing Insecurity and Violent Extremism in Northern and Coastal Regions of Kenya (REINVENT) programme is among the interventions that have yielded great results in creating awareness and enhancing the resilience of communities and individuals to stand up to terrorists and other criminal gangs.
The five-year intervention plan, which is supported by UKAid, brings together various government agencies and downstream partners with the intent to provide improved police performance to enable investment, inclusive growth, and equitable service delivery to communities in Northern and coastal Kenya.
Related Topics