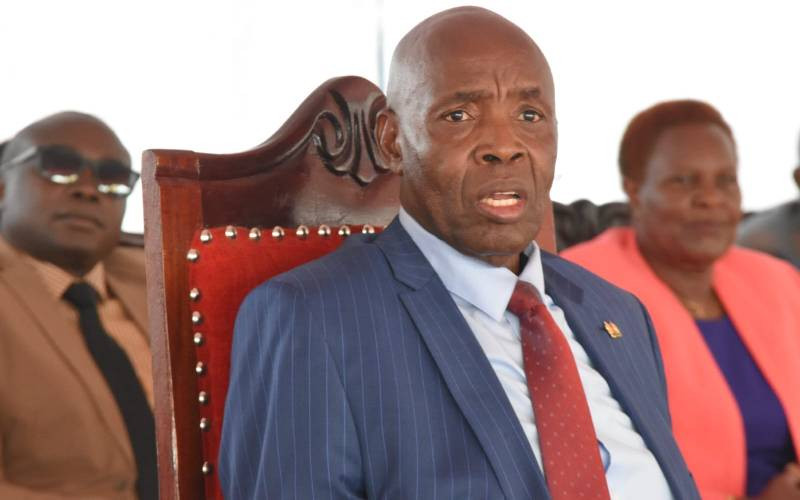 Education Cabinet Secretary Ezekiel Machogu has said that the government has set aside Sh9.6 billion capitation grant for junior secondary.
He said the money will cover terms one and two of 2023.
Speaking during the release of the 2022 Kenya Certificate of Secondary Education national exams at Mitihani House in Nairobi, Machogu said each learner would receive Sh15,000 per year.
"Further, to this, I now wish to state that of the Sh15,000 that will be released for each learner, Sh4,000 will be spent on the development of infrastructure with the greatest priority being on laboratories," said Machogu.
He said the government will spend Sh18 billion in the 2023-2024 financial year for the Junior Secondary School learners' capitation grant.
Machogu said the board of management that domiciled Junior Secondary Schools will constitute a special subcommittee to spearhead the administration of education and resources of the school.
The heads of the Primary Schools where the Junior Secondary Schools are domiciled will serve as secretaries while the chairperson will be a member of the committee.
"All private junior secondary schools will establish and operationalize board of management, director or trustees in accordance with Section 52 (a) of Basic Education Act 2013," he said.
"A public Junior Secondary School will be headed by the head teachers of the public primary school that domiciles it during the interim period of the transition ending December 30, 2023," he added.
Machogu also said that textbooks and hard copies of the Grade 7 Curriculum Designs will be for all schools in the first week of Term one from January 30.
"The Kenya National Examinations Council (KNEC) will provide guidelines on the conduct of assessments at the Junior Secondary School," he said.
During the release of the exams, Machogu said 173,345 KCSE candidates scored the minimum university entry grade of C plus.
Related Topics