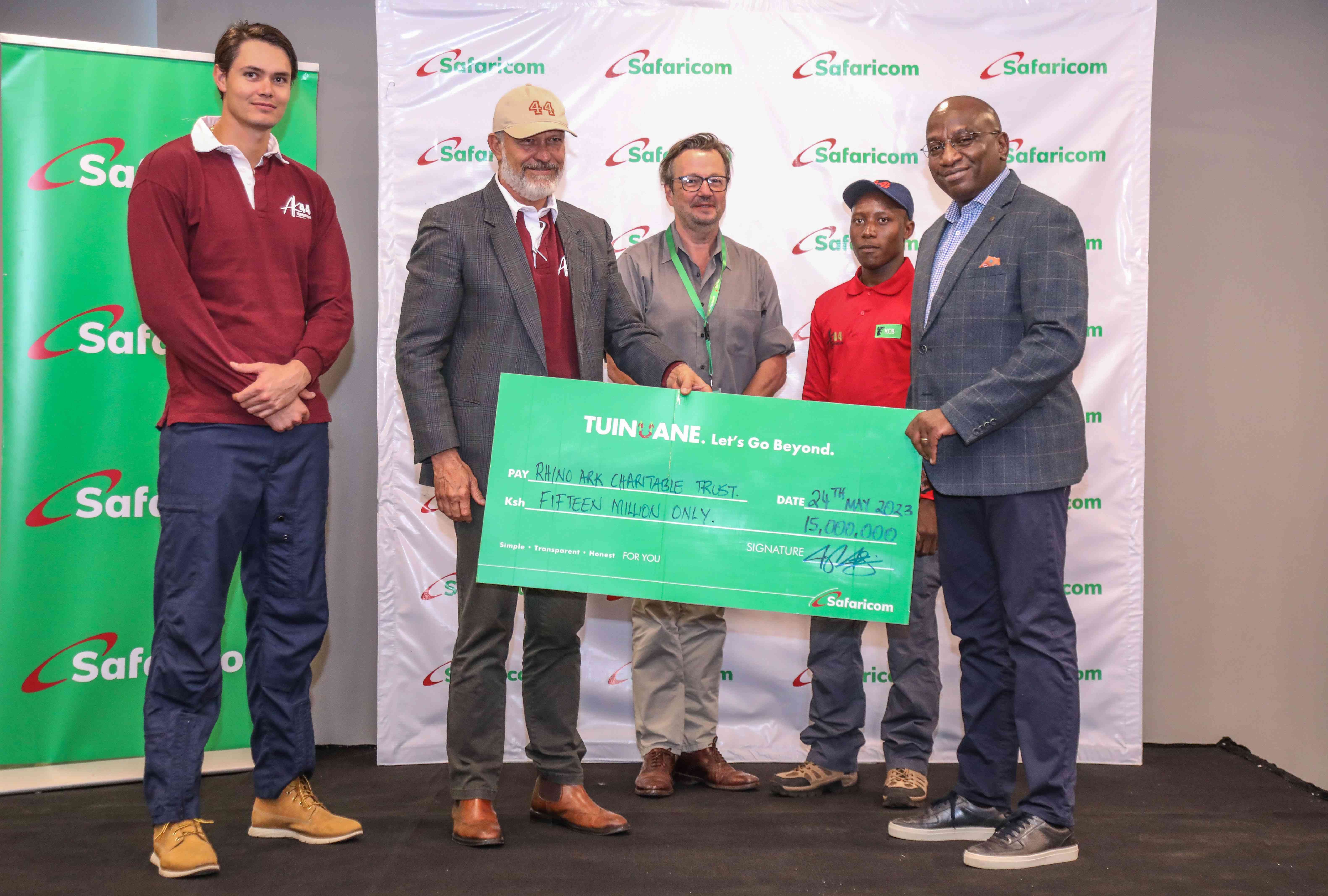 Legendary Safari Rally driver Ian Duncan will be among the forces to beat in the 34th edition of Rhino Charge set for June 3 in Laikipia County.
Duncan and his KTM Cruisers team are expected to wrestle the mantle from overall defending champions Bundufundi who will ply trade in Car number 38 led by their top spinner Sean Avery.
Bushbabes, led by their prolific driver Sabina Contos, are also looking for a ninth victory in the women's category.
Other drivers who will be out for glory in the event that has attracted 65 contestants are Peter Kinyua (Car number 23), Adil Khawaja (Car number 44), Eddy Verbeek (Car number 1), Ravi Patel and John Bowden (Car number 9).
Mobile services providers Safaricom on Thursday supported the event to a tune of Sh15 Million.
"As a business, we are committed to becoming a net zero-emitting company by 2050.
"To achieve this, we have several initiatives in place including a plan to plant five million trees across the country by 2025 in partnership with Kenya Forest Service, which we estimate will offset 26% of our emissions.
The Sh 15 million sponsorship further reaffirms our unwavering support for the annual Rhino Charge competition.
"Part of this sponsorship will support Car No.44 led by Adil Khawaja," said Peter Ndegwa, Safaricom CEO.
The proceeds from the competition are used to protect Kenya's water towers.
The 2022 edition of Rhino Charge saw a total of 64 teams take part in the event held in Mosiro, Kajiado County.
They managed to raise a total of Sh 156 Million which was invested in the conservation of mountain ecosystems around Mt Kenya, the Aberdares and Mt Eburu Forests.
So far, the annual Rhino Charge has raised over Sh 1.9 billion. It has also built 650 km of electric fences and through the fencing programmes, over 80,000 families are being protected from the dangers of human-wildlife conflicts.
Related Topics