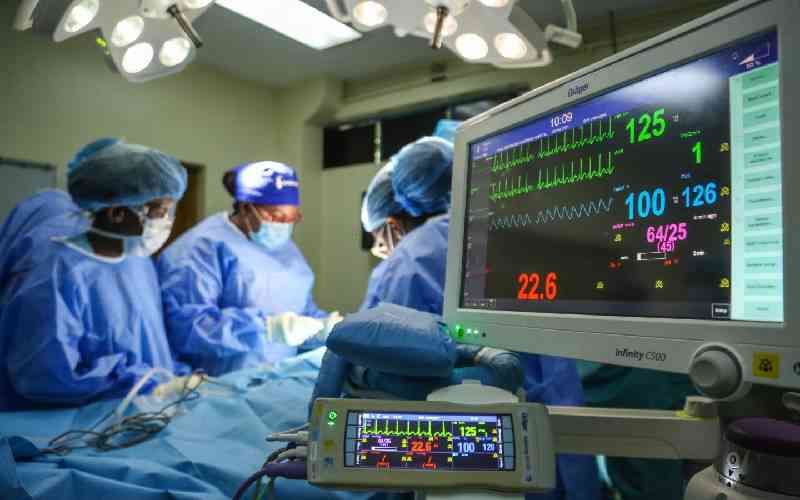 Smile Train has launched the Paediatric Anaesthesia Training in Africa (PATA) program in partnership with the ELMA Foundation and Vanderbilt University Medical Center.
The PATA Program will be implemented at three African institutions including the University of Zambia National Hospital, Abuja in Nigeria and Makerere University in Kampala Uganda.
The training program, which has been endorsed by the World Federation of Societies of Anaesthesiologists (WFSA), seeks to increase access to safe surgery and anaesthesia care through intensive, year-long fellowships in Paediatric anaesthesia.
Through collaboration with the Ministry of Health, the program will also enable the development of a Paediatric anaesthesia policy.
Speaking during the launch, Smile Train Vice-President and Regional Director for Africa Nkeiruka Obi acknowledged that PATA is intended to meet the urgent need to strengthen Paediatric surgical systems in the region and ensure the safety and quality of Paediatric anaesthesia.
This, she said will play a key role in bridging the gap for millions of African children who lack access to safe surgery and anesthesia care.
"Children in need of surgical treatment, such as those born with clefts or those who are injured, need timely surgery to live a productive life, but access to surgery means nothing if that surgery isn't safe and high-quality," said Mrs Obi.
According to her, in many African countries, there is a huge gap in skilled surgical and anesthesia providers, which compromises the quality of surgical services.
"As part of achieving Universal Health Coverage, PATA seeks to upskill more anesthesia providers in the local community by strengthening the Human Resources for Health," she said.
Her sentiments were echoed by Zambia Ministry of Health Director of Clinical Care Dr Kennedy Lishimpi who said his country is pleased that the collaboration will strengthen Paediatric anesthesia care in the region as it strives to achieve the Universal Health Care Coverage.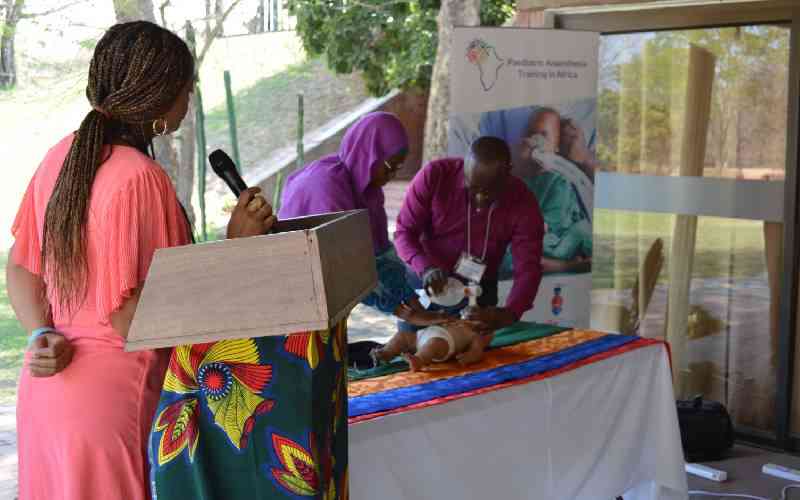 Lishimpi said program is aligned with government's endeavors to implement a National Paediatric Surgical and Anaesthesia Plan.
Research by the Lancet Commission shows that approximately 143 million surgical procedures are needed yearly in the world which shows a significant burden facing the Paediatric population.
In addition, approximately 85 per cent of children may require some form of surgery before their 15th birthday.
In Kenya, a recent study titled Paediatric Perioperative Mortality in Kenya revealed that the mortality rate of Paediatric procedures is 100 times higher than in high-income countries.
Melissa Morrison, Director of Health Programs at ELMA Philanthropies said the PATA initiative is key towards the realization of a well-trained workforce which is essential to ensuring that children across Africa have access to safe surgery and anesthesia care.
She said the inequities in surgical access and poor outcomes for children in Africa compared to high-income countries is unacceptable, and the PATA graduates represent hope and a future for thousands of children.
Other institutions collaborating on the implementation of the PATA program include African Mission Healthcare-Kenya, Boston Children's Hospital, Kids Operating Room, University of Nairobi, Global Institute of Children's Surgery, African Paediatric Fellowship in Africa, University of Cape Town, Royal College of Surgeons of Ireland, and Association of Anesthesiologists of Uganda (AAU).
Related Topics