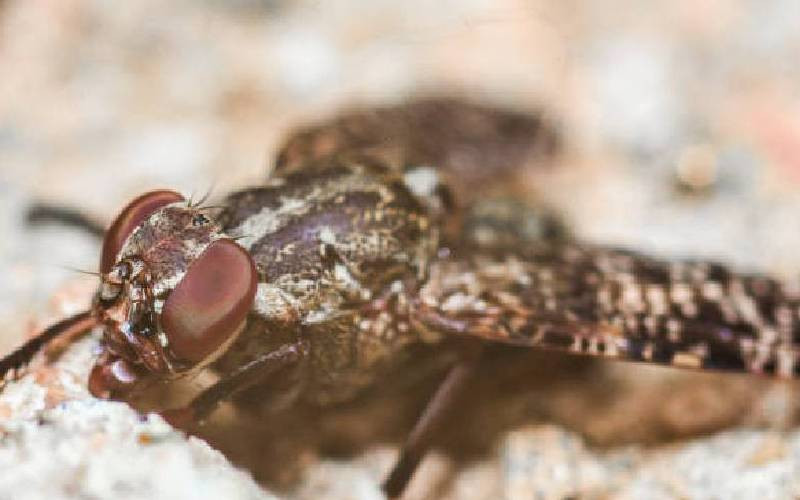 More than 300 participants from across Africa are meeting this week in Kenya, to discuss ways of tackling the African Trypanosomiasis, commonly known as sleeping sickness or Nagana.
The disease is estimated to claim over 50,000 lives annually, while over 65 million people in Sub-Saharan Africa are currently at risk of contracting it.
The participants will be meeting during the five-day 36th General Conference of the International Scientific Council for Trypanosomiasis Research and Control (ISCTRC) hosted in Mombasa.
The conference will unite stakeholders from over 38 tsetse-infested African Union (AU) Member States, encompassing disease control workers, scientists, researchers, and key representatives.
This disease detrimentally affects both human and livestock health, limits land use, and perpetuates poverty, posing a substantial barrier to the continent's growth and development.
The relentless fight against the disease is driven by the International Scientific Council for Trypanosomiasis Research and Control (ISCTRC), a vital arm of the African Union Commission.
Food and Agricultural Organization (FAO), the World Health Organization (WHO) and the International Atomic Energy Agency (IAEA) are among international organisations expected in the meeting.
Others are ICIPE, FIND, DNDi and Regional Economic Communities as well as the private sector players according to the African Union-InterAfrican Bureau for Animal Resources.
The bureau said Trypanosomiasis occurs over 10 million sqkm in 38 countries with about 2,804 human cases having been reported in 2015.
"About 50 million cattle are at risk with 35 million trypanocide doses used and 3 million deaths of cattle reported annually. Agricultural production loss due to trypanosomiasis is estimated at US$ 5 billion per year," the bureau said.
The ISCTRC Conference aims to facilitate the exchange of information on tsetse, human, and animal trypanosomiasis.
It further seeks to review existing control strategies and suggest appropriate research and control approaches.
The conference further promises to be an enriching and collaborative event, fostering an exchange of knowledge, expertise, and strategies to combat trypanosomiasis and its impacts on Africa's development.
To ensure that the disease is eradicated, Kenya as the host country continues to create awareness through information sharing.
Scientists continue to review control strategies while recommending appropriate approaches in research and control.
"These conferences serve as platforms for sharing insights, reviewing control strategies, and recommending effective approaches to research and control," said the bureau.
At the end of the conference, the Council will adopt recommendations guiding research and control of tsetse and trypanosomiasis for the next two years.
The conference's outcomes are expected to significantly improve livelihoods across the continent, particularly in regions heavily affected by tsetse and trypanosomiasis.
According to Health Ministry, it takes six weeks for the parasite to migrate to the brain and affect the organs that control sleep.
If treatment is not carried out sooner, the person goes to comma and then dies from heart and brain damage.
Data from the Ministry shows the last case of sleeping sickness in an indigenous person was detected in 2009 in Busia county.
However, most recently, there have been cases among tourists visiting Masai Mara National Park.
According to WHO, Kenya has eliminated sleeping sickness as a public health problem. The agency targets 2030 when most African countries would have eliminated the disease with zero transmission.
Elimination as a public health problem is defined by WHO as less than one case in 10,000 individuals per year for the last five years.
Related Topics