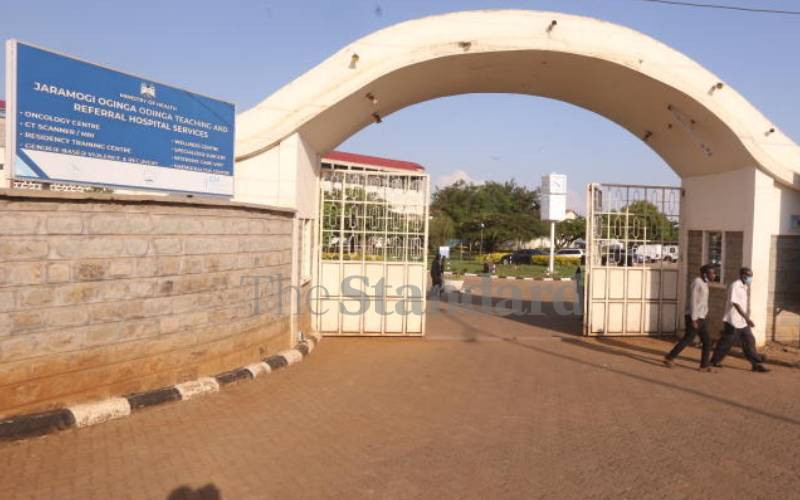 Major health services across the country have been paralysed following a series of ongoing protests happening across the country.
The flow of patients in both private and public hospitals has also been affected.
At the Jaramogi Oginga Odinga Teaching and Referral Hospital (JOOTRH), some major services were paralysed, as a section of health workers were forced to stay at the facility to provide emergency services.
The hospital's Chief Executive Officer (CEO) Dr George Rai said that among the affected facilities are the laboratory, MRI, brain surgery, spinal surgeries and outpatient services.
Scheduled elective surgeries have also been postponed, apart from those dealing with ectopic pregnancies and emergency births.
"All services at the hospital have been affected. Today, we are only handling emergencies," Dr Rai said.
The expressed his concern about the state of maternal health, as the number of women turning up for deliveries remains low, as the trend could result in maternal and infant deaths and related complications.
Data by the Ministry of Health reveal that at least 6,000 women and 35,000 newborns die annually from birth-related complications, with bleeding being a leading cause of death, as mothers are not able to get to a health facility on time.
"Deliveries and everything at the hospital is low. We are pleading with women due for delivery to come for services to avoid complications," added Dr Rai.
To guarantee care to patients in need of emergency, the hospital management has also been forced to retain healthcare workers including doctors to handle emergencies.
Dr Rai said allowing health providers to go home may totally paralyse services because most of the roads are barricaded.
The employees also fear for their safety.
"We have provided a number of employees with food, and safe sleeping spaces because they cannot travel to their homes and back to the hospital.
They shall be at the hospital for about 72 hours," the CEO told The Standard in an interview.
A number of clinical appointments were also cancelled.
On a normal operational day, the hospital serves more than 1,000 outpatients and 100 emergencies, in addition to 20 surgeries.
Two patients were operated on at the Nakuru Level Five Hospital with gunshot wounds.
The hospital in charge Dr James Waweru said the patients were shot in demonstrations at Kaptembwo.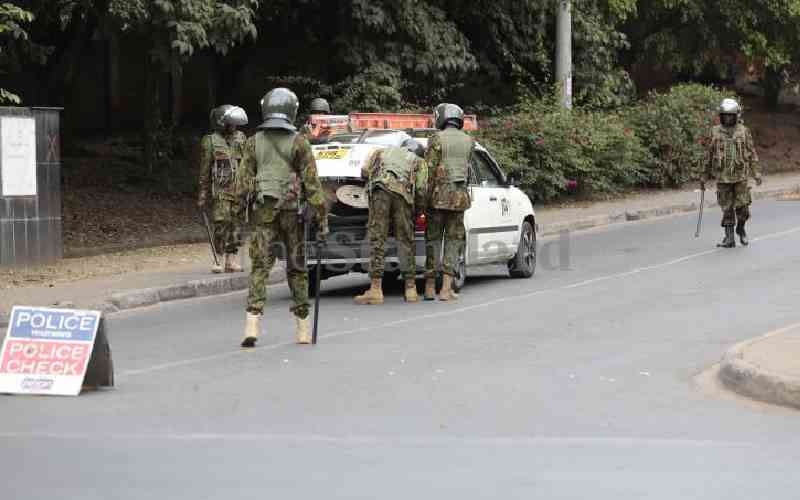 "We are currently operating on two patients at the theatre, who sustained gunshot wounds in the stomach," said Dr Waweru, adding that the facility was expecting more patients from the protest.
Turn out of patients in need of care at the hospital however remained low.
"Though routine patients care is on, the number of those coming up for care has drastically reduced," said Dr Waweru.
A spot check done by The Standard team in some hospitals across the country revealed the suspension of some major services and a low turnout of patients and health workers.
In one of the leading private hospitals in Nairobi, surgeries had been postponed, with a low turnout of patients.
"There is nothing much we can do to offer service. We are just waiting for patients to turn up for care," said an official at the hospital.
Kenya Medical Association (KMA) Secretary General Dr Diana Marion said there was a low turnout of patients in Nairobi, Kisumu and Mombasa counties.
Marion added that the biggest concern is patients with non-communicable diseases like diabetes, hypertension and cancer, who are not able to get to the hospital to access care.
"We are more worried about patients with chronic conditions who are not able to get services because of the protests," said Dr Marion.
The doctors also pleaded with the government to provide an emergency call line, to help patients access services on time, more so expectant mothers in need of delivery.
"We have expectant mothers, sick children, and those in need of emergency services who can easily get care through emergency calls. We are therefore pleading with the government to ensure there is access to health facilities," said Marion.
Further, the association advised doctors to be keen on their safety, by keeping off areas where demonstrations are taking place, as they risk being attacked.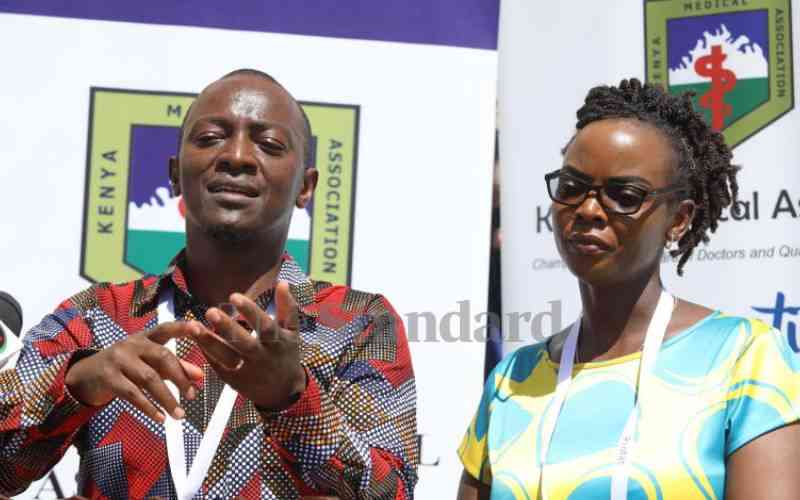 The Kenya National Union of Nurses (KNUN) secretary general Setth Panyako said that the protests are bound to affect healthcare.
"There is low service provision across the country, an issue that happens whenever there is war in a country or a region," said Panyako.
Mr Panyako said despite the ongoing political wrangling, it is the responsibility of the government to provide security to health providers, and hospitals for smooth service provision.
"The biggest responsibility is providing security is with the government. For example, in areas where protests happen, health workers can be stoned and their cars burnt. Health workers in hot spot areas cannot walk to work," said the union official.
Mr Panyako asked healthcare providers to wear uniforms and work tags for easier identification by the police and demonstrators.
He maintained that healthcare providers should make arrangements to serve patients, more so in emergencies to save lives.
"Health workers should continue working by making local arrangements with the hospitals. It's not within our principal of work ethics for workers to leave hospitals because of shifts. These are critical moments. We require extraordinary people to serve," said the Secretary-General.
Further, the nurses' representative asked warring parties to find an amicable way to solve their dispute instead of resorting to the streets.
"It is the responsibility of all of us Kenyans to maintain peace. Election reforms cannot be attained by killing people. Let us agree to sit at the table and dialogue," observed Mr Panyako.
He urged President William Ruto and opposition leader Raila Odinga to ensure peace returns to the country.
"It is not cowardice to call someone calling shots in the country for a dialogue," he said, "The President should find a lasting solution to the issue at hand. Also, Raila, we respect you, we want you to calm down, and understand this country is bigger than all of us," he said.
Related Topics