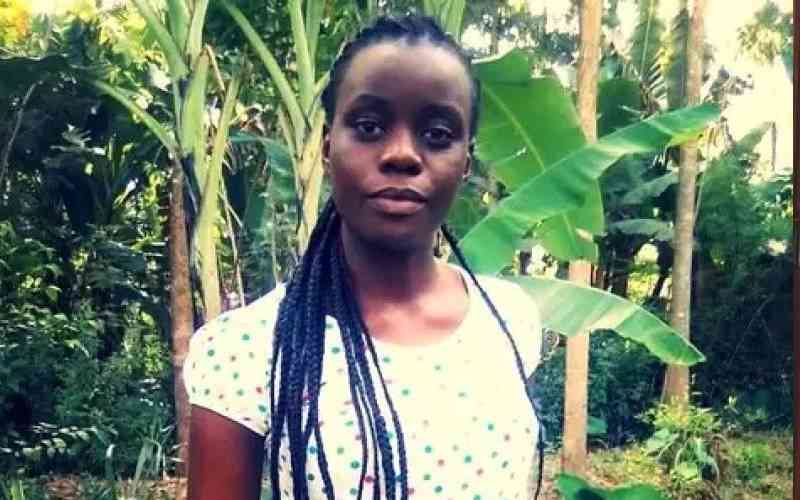 Cold mornings and evenings have never been comfortable for Sarah Atuo. These conditions leave her in pain and discomfort.
A fourth-year student at Rongo University, Sarah was recently diagnosed with cold urticaria, a condition that causes an allergic reaction to cold temperatures. Its symptoms usually start in early adulthood.
"When it started, my body would itch. I would stay awake, scratching myself the whole night. At times, I get a severe headache accompanied by fatigue," Sarah says.
Cold urticaria symptoms vary widely with patients experiencing mild to severe reactions. The most common symptom is a red, itchy rash that appears on the skin when it is exposed to cold weather or cold water.
The symptoms and complications of cold urticaria are not life-threatening but serious. They include: Hives which are red, itchy, raised welts at the site of cold exposure, a burning sensation on the affected skin as your body warms, swellings at the sites of exposure, fever, headache, joint pain, fatigue and anxiety.
According to the World Health Organization (WHO), severe symptoms of cold urticaria require immediate medical attention. These symptoms may include anaphylaxis, a severe acute allergic reaction that causes breathing problems like wheezing, swelling of the tongue and throat, heart palpitations, a drop in blood pressure or fainting and shock.
According to the Centres for Disease Control (CDC), the best way to prevent cold urticaria and a possible allergic reaction to cold is to avoid exposure to cold temperatures.
It is also advisable to wear protective clothes during cold-weather months, like warm jackets, hats, gloves, and scarves, drink beverages that are room temperature and don't contain ice, skip cold foods like ice cream and other frozen treats and lastly, take a prescription medication, like an antihistamine, prior to being in the cold if your doctor recommends it.
Dr Mercy Kariuki, a dermatologist, explains that cold urticaria is caused by exposure to cold, causing activation of mast cells and other inflammatory mediators. However, the exact pathology behind it still remains unknown.
"Cold urticaria is not transmissible. It occurs only after exposure to cold, cold water and objects," Dr Kariuki adds.
Dr Kariuki also advises victims of cold urticaria to protect themselves from rapid drops in temperature. She also advises that swimming and other water activities should be done under supervision.
"Try to expose as little skin as possible to cold temperatures, test the temperature of water before submerging yourself in it and avoid frigid water. If you enjoy swimming in pools, look for a pool that is heated, even in warm weather, bath and shower in warm water," Dr Kariuki emphasises.
According to the CDC, if cold urticaria occurs regularly in a traveller, it can be prevented or ameliorated by prior treatment with antihistamines.
The CDC recommends that travellers heading to cold climates should ask questions and research clothing and equipment. Modern clothing, gloves, and particularly footwear have greatly decreased the chances of suffering from cold injury in extreme climates.
Related Topics