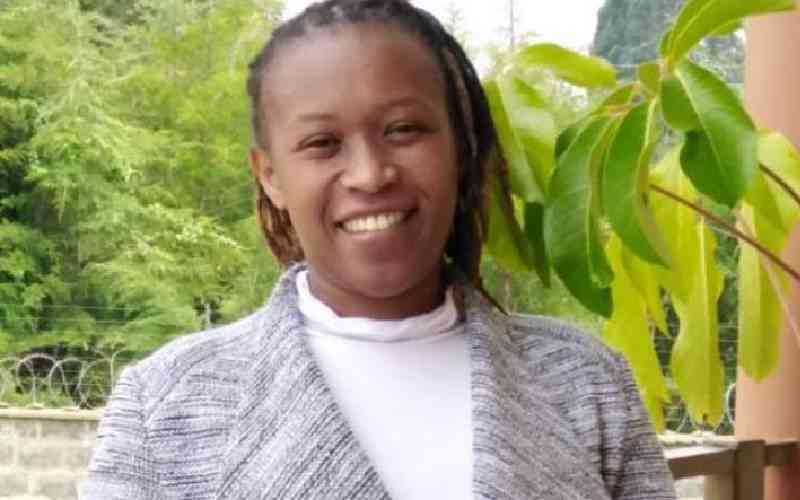 May is a mental health awareness month. As a country, is there anything to celebrate?
I think we have made some progress. The former President Uhuru Kenyatta in 2019 announced the need to look into the state of mental illness in the country and went ahead to establish a mental health taskforce.
The task force led by Dr Frank Njenga identified challenges facing the country and came up with recommendations. Among the recommendations was the establishment of the Mental Health Act which acknowledges the rights of people with mental illnesses, to live a productive life, and for the society to facilitate it.
Since then, people have been more aware of mental illnesses, and are seeking care, whenever there is need. Recommendations by the task force team also led to the establishment of Mathari Referral Hospital as a parastatal. Unlike before, the facility has more physiatrics handling patients with mental illnesses.
Decriminalisation of suicide is one of the areas psychiatric doctors and civil organisations are pushing...
It is important to know that people wish to die because they are suffering. More than 90 per cent of people who attempt to die by suicide have suffered some form of mental illness like depression, substance use, or some form of trauma.
If it gets to a point where someone is willing to die, it is wrong to say you will be punished. People do not wake up and decide they want to die, but even if someone dies by suicide, it is not reported because it is traumatising.
Criminalising suicide is a barrier to creating awareness and access to care. So long as it is a crime, anyone who has attempted to die by suicide will stay hidden so that it is not known. Once suicide is decriminalised, and clustered as a mental illness, we shall give them access to care instead of taking them to prison.
What are some of the common mental illnesses in the country, and what are contributing factors?
Though data by WHO reveals that at least one in four Kenyans suffer from mental illness, we have not conducted a national survey to come up with an estimate of numbers.
However, from smaller surveys done, the top three mental illnesses are anxiety, depression, alcohol, and drug use.
Has Kenya made progress in dealing with mental illness?
We have made progress because health is a devolved function. We expect counties to have a budget and have policies in place, and action plans, but there is nothing much, investments are still wanting.
How equipped is Kenya to handle mental illness in terms of budgetary allocation and human resources?
It is still a work in progress. Counties are still struggling with human resources like doctors and nurses to manage patients with mental illness. There is some progress, and we are moving, though gradually. For example, clinics are not being constructed, with patients admitted in general wards. Though the progress is slow, there is some hope.
Mental illnesses are usually discovered at advanced stages. What is the challenge?
Stigma is still a major hindrance affecting access to care by patients. Nobody wants to be seen to suffer from mental illness. It should be clear that people have constitutional rights to access health, including mental healthcare.
Remember that everyone who has a brain is at risk of developing mental illness. When you discriminate against someone because you think it is them, you can also be affected. Always treat others as you would like to be treated, as nobody wishes to be sick.
What is the way forward in managing mental health?
There should be continuous advocacy and campaigns to prevent people from giving up. Within government agencies, there should be targets for creating awareness of mental health.
Mental health should be prioritised. People with mental illnesses are likely to die twice, as compared to the general population. Mental illnesses reduce the lifespan of people by many years, and productivity is affected.
Related Topics