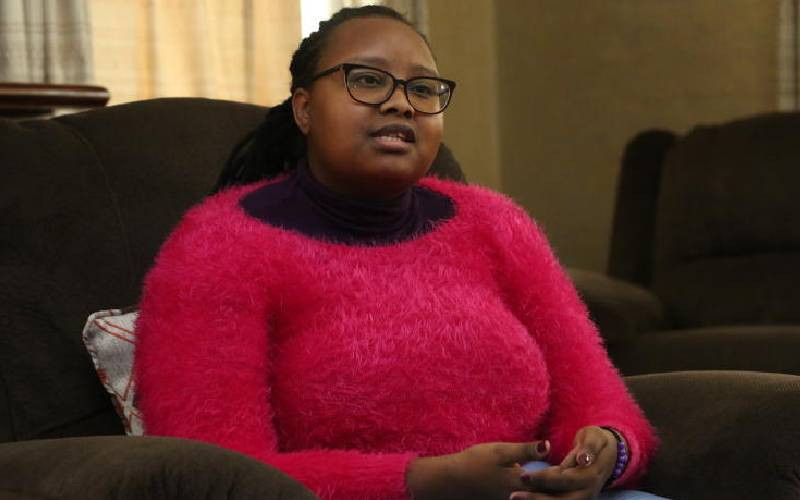 Patients diagnosed with autoimmune disorders are permanently scarred by the horror of their bodies attacking themselves.
And as if this is not bad enough, insurance companies are unwilling to lessen the financial burden that comes with managing these conditions. For many who suffer from these conditions, the struggle to live is a double tragedy
Autoimmune diseases are on the rise globally, and for many countries, the growing number of patients makes this poorly understood category of disease a public health crisis.
Maureen Muturi, a 27-year-old from Nairobi's Karen neighbourhood, is just one among the many who live with this debilitating condition that occurs when the body's natural defense system is unable to distinguish between one's own cells and foreign ones, prompting it to mistakenly attack normal cells.
For illustrative purposes, think of it as soldiers in a battlefield turning against each other after mistaking one another for combatant enemies. The results can only be disastrous.
For Ms Muturi, the raging war within her body has been taking a toll on her health since 2012 when she was diagnosed with fibromyalgia, a condition that causes pain all over the body, sleep problems, fatigue and emotional and mental distress.
"Before my diagnosis with fibromyalgia, my knee would dislocate often, then I started experiencing 'electric-like' pain that spreads all over my body," she says.
Pain became the hallmark symptom of her condition, a strain she had to contend with and that forced her move from one doctor to the other locally before going further afield in search of diagnosis.
"Some doctors dismissed my symptoms while others would say I was feigning them in order to stay away from school," says Muturi, who was rightly diagnosed while in India "after a series of tests".
Her chronic condition requires her to receive pain medications that cost at least Sh500,000 annually. Similarly, her annual cost for laboratory tests are upwards of Sh250,000.
"It depends on what is happening that month. If I'm in a lot of pain, it means I will require pain management medications, which are more expensive," says Muturi. The medications cost her about Sh40,000 per month, but this can up to between Sh600,000 and Sh700,000 on admission, depending on how long she stays in hospital.
Even with health insurance cover, her out-of-pocket expenditure remains high. She typically has at least four admissions per year and a series of monthly outpatient clinic visits during the same period.
For her, the cost of healthcare has increased steadily since she was diagnosed with the disease, but it wouldn't have been like this had insurance companies changed their policies on how they cover the condition.
Currently, the package autoimmune patients get from medical insurers is too little to see them through the treatment journey annually.
"If you are given a Sh1 million cover for outpatient, it will be depleted by May," she says, adding that "instead of having clauses that are financially limiting, how about if we are given financial freedom because what actually depletes our cover is the blood tests and medications".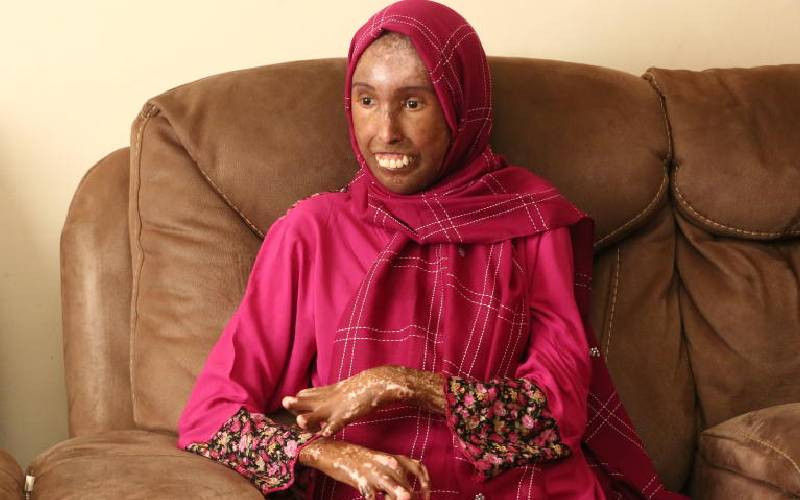 One of the greatest hurdles faced by patients with autoimmune diseases is discontinuity of care due to financial constraints, and Farah Khaleck, a resident of Nairobi, knows this too well.
Khaleck also lives with an autoimmune disease known as scleroderma, which is characterised by hardening and tightening of the skin and may also cause problems in the digestive tract, internal organs and even blood vessels.
Although she is currently on supplements, she is required to undergo a stem cell transplant whose cost she cannot meet.
"I spend about Sh20,000 monthly on supplements, and now I'm required to undergo stem cell treatment within two years and I require at least Sh2 million for the procedure," she says.
Ms Khaleck explains that insurance policies on the management of this condition limit their care options, which unfairly disadvantages her lot. Since most of them cannot work, this burden is often passed to their family members.
The experiences of both Muturi and Khaleck in the hands of insurers point to a policy problem that puts the lives of thousands of those living with these conditions at risk.
It is really a disconnect for autoimmune diseases when compared to treatment or management of other non-communicable diseases like cancer and kidney diseases which are given special consideration by most insurers, including the National Health Insurance Fund.
Whereas one would argue that cost is a huge barrier to treatment for patients diagnosed with autoimmune and rare diseases, this yoke is often doubled as they have to deal with the disease itself while at the same time shouldering the immense financial burden that come with the conditions.
Explaining this policy quandary, Mr Tom Gichui, the chief executive officer at the Association of Kenya Insurers, notes that insurance companies have sub-limits for chronic ailments because "a patient with chronic illness does not receive treatment to recover, but rather to manage the condition, and that is why a number would limit in-patient cover to between Sh400,000 and Sh500,000 for such conditions".
This, adds Mr Gichui, is also meant to encourage patients not to remain in hospital and end up incurring huge bills. He says just like in any other business, insurance companies must calculate risk and see what they can accommodate.
Rheumatologists, who are doctors who specialise in handling autoimmune diseases, recommend the need for early diagnosis and treatment. They say that patients who are diagnosed early with autoimmune diseases and get appropriate treatment are less likely to experience life-altering conditions and may require less expensive therapies, which are often effective in the early window.
But more often than not, patients like Khaleck and Muturi are misdiagnosed and treated for other conditions before doctors eventually nail a diagnosis.
"There are very few specialists in the country who can diagnose these conditions, so if our bodies are constantly at war with themselves, whom then do we turn to?" asks Khaleck in exasperation. It took Muturi six months to be diagnosed.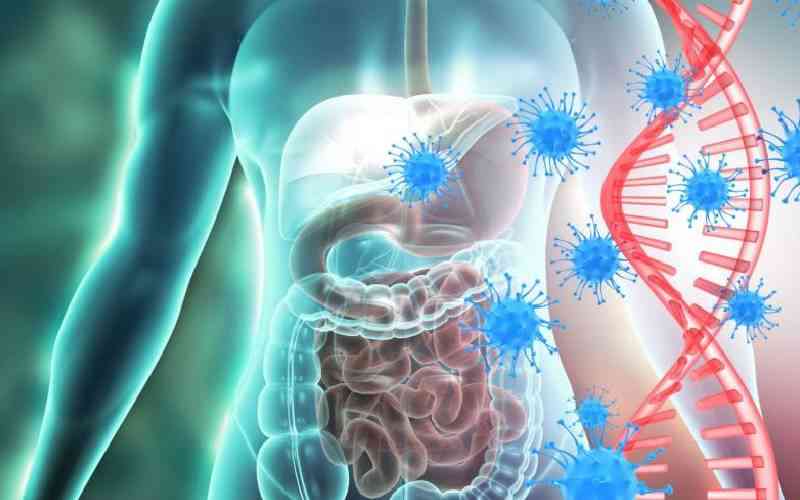 "When the doctor eventually gave me a diagnosis, it felt like a burden had been taken off my shoulder because it confirmed that I was not crazy as some initial physicians whom I had visited wanted me to believe. That diagnosis actually confirmed that what I was feeling was real and that there was a name for the pain that was taking a toll on my body," says Muturi.
In a bid to manage the high cost of treatment that comes with these conditions, financial experts advise patients with chronic conditions to at least have two in-patient medical covers from different insurers in order not to be grossly exposed. Additionally, they recommend coordinated care, where patients do not have to see specialists from different facilities in order to minimise gaps in care.
Severe lack of awareness among the medical community and the public, lack of data to inform policies, lack of coordinated care and limited allocation to fund research and development are said to be among the factors affecting management and treatment of this group of diseases.
Educating patients about the condition they have been diagnosed with also plays a big role in their treatment journey, and experts say patients who are well conversant with what is ailing them are likely to become more compliant to medication.
"Even after getting diagnosed, there was nothing much that happened to change my fortunes because this is a rare condition," says Khaleck. "I wish I had been told by my doctor from the beginning about what was yet to come. They never told me that the disease would affect my physical appearance, and that I would also have reduced mobility."
Rare diseases are not so rare anymore, and as they increasingly become a public health crisis and a significant portion of the rising cost of healthcare, there is need to address issues around the cost of managing them in order to facilitate continuity of care for patients.
For Muturi and Khaleck, that conversation needs to happen now.
Related Topics