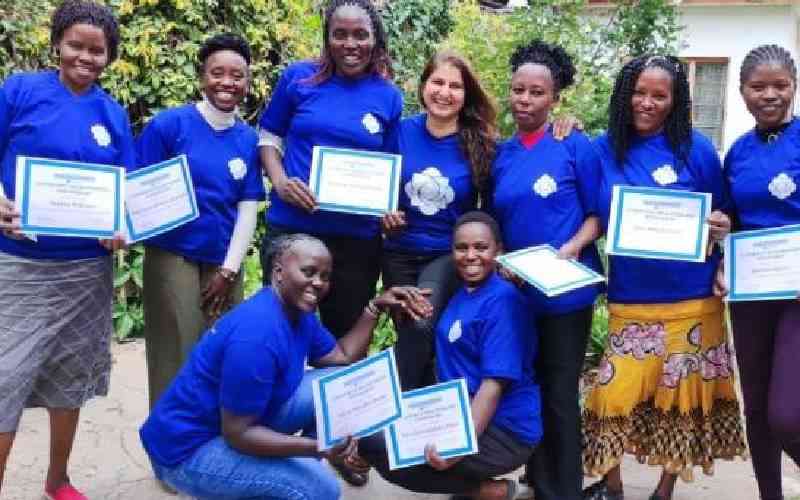 Kelley Boss speaks to Maziwa Breastfeeding CEO and Founder, Sahar Jamal about their work
What problem are you addressing?
Many Kenyan mothers face the impossible choice between staying home to breastfeed and returning to work postpartum. The World Health Organisation recommends exclusive breastfeeding for the first 6 months and continued breastfeeding for up to 2 years.
However, of one million Kenyan mothers who give birth annually, we estimate that only 10 per cent manage to balance both. Despite legal mandates, very few companies provide adequate breastfeeding support, so 81 per cent of working mothers wean their babies prematurely, opting for cow's milk, water, or uji since the baby formula is often too expensive.
Conversely, 300,000 working Kenyan mothers stay home to breastfeed every year and, after multiple children, many stop working completely - increasing female economic inequality.
What solution are you providing?
Maziwa Breastfeeding's holistic solution ensures that Kenyan mothers can balance breastfeeding their newborn baby and working to support their families financially. Two years ago, we launched the Wema breast pump which allows mothers to express breastmilk in any environment.
Our Community Breastfeeding Ambassador (CBA) programme recruits and trains community healthcare workers through partnerships with local government and clinics, to disseminate hands-on lactation support.
What key achievements have you had so far?
We have reached over 15,000 mothers and children with our products, prototypes, and educational services. Over 90 per cent of working mothers surveyed were able to continue breastfeeding upon returning to work. Our Community Breastfeeding Ambassador lactation support programmes have received an average rating of 9.7 out of 10.
What key challenges have you faced so far?
As a women's health organisation run by a female founder, one of the biggest challenges we have faced is the systemic barriers that exist in fundraising and entrepreneurship. With only 2 per cent of VC funding going to women, this lack of gender and racial representation in the deal room makes it difficult for us to attract investment because our mission is inherently focused on the needs of African mothers.
Briefly tell us about your team and how many founders.
Sahar Jamal is the Founder of Maziwa Breastfeeding. Her Tanzanian and Indian heritage has inspired her to spend the last decade focused on maternal and newborn health in these regions, and is supported by a strong Kenyan team and expert advisors.
Related Topics