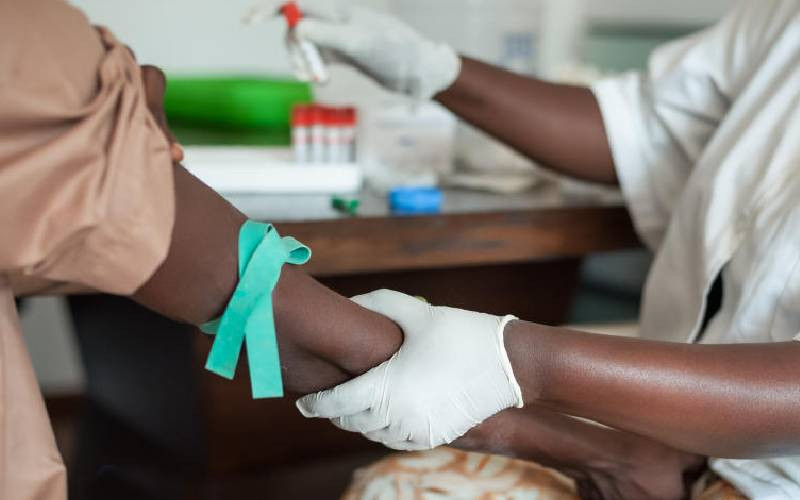 The Covid-19 pandemic greatly affected the testing for HIV, TB, malaria and cervical cancer besides reducing the number of patients reporting to health facilities in Kenya, a recent study reveals.
The healthcare workers' strike that coincided with the pandemic only made matters worse, says the study published recently in the Lancet Global Health Journal.
It lists "lockdowns, stay-at-home orders, and restricted movement, cancellation of elective and preventive visits as well as fear of contracting the virus in health facilities" as having disrupted healthcare services in multiple settings.
Underweight children attending welfare clinics, for instance, declined by 45 per cent.
Diseases like pneumonia and diarrhoea, which have previously been high, decreased by nearly a half during the pandemic, while targeted interventions allowed mothers to still deliver babies in hospitals.
Targeted interventions included provision of ambulances that picked pregnant women even at night.
"They were allowed travel permits during the pandemic," said Dr Helen Kiarie at the Ministry of Health, the lead author of the article. This enhanced hospital deliveries, and averted maternal and infant deaths during the pandemic."
Kenya records 355 maternal ratio for every 100,000 lives, according to the Kenya Demographic Health Survey 2014. The newborn death rate stands at 22, out of every 1,000 lives, while infant mortality is 39 per every 1,000 lives.
In fact, skilled deliveries, antenatal care, antiretroviral therapy for new HIV cases and confirmed cases of malaria remained unaffected.
The study noted that responses to Covid-19 reported some benefits: diarrhoea cases decreased by 40 per cent while pneumonia ones by 50 per cent.
Scientists in the study wanted to investigate other health issues beyond the pandemic.
Prof Thumbi Mwangi, Co-Director, Centre for Epidemiological Modelling and Analysis at the University of Nairobi, says, "During a health crisis as the Covid-19 pandemic, strong health systems are critical for protecting the public against the new disease while still maintaining provision of other essential health services."
The study acknowledged the need of building resilient health systems for any health crisis, with Prof Mwangi, also an Associate Professor at the Washington State University, calling for adoption of targeted interventions in future pandemics "without neglecting old ones...or disruption of services, exacerbating a health crisis."
Related Topics