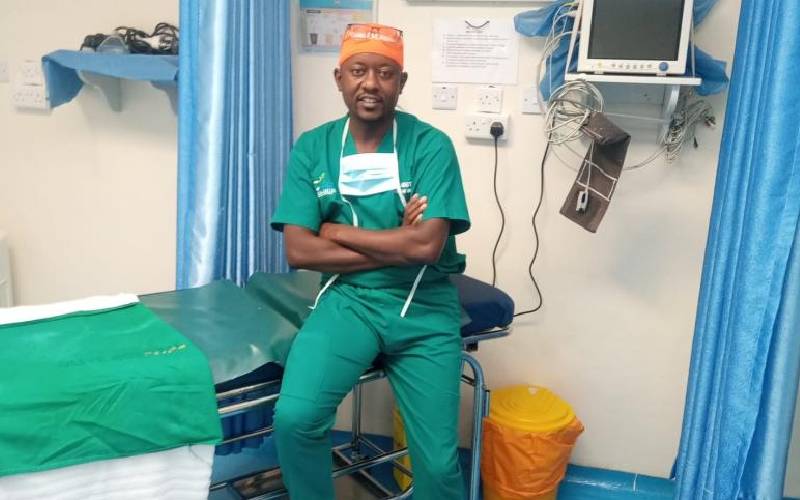 Dr Patrick Mbuthia really wanted to be an architect since it was a technically driven profession, in the league of what he calls "technical drawing."
"I used to do well in school, but it never occurred to me that I wanted to be a doctor; instead, I preferred technical subjects like engineering."
Dr Mbuthia thus spent one whole year at the University of Nairobi, School of Architecture and the Built Environment, before shifting gears to the Medical School after realising he could serve humanity through medicine.
"I spent one year at the Faculty of Architecture, and towards the end of that year, I realised I had a different calling, so instead of reporting for second year, I requested the university to transfer me to the School of Clinical Medicine.''
The experience was not an easy one, despite his parents being educationists, considering his peers were in their third year. But he began to like medicine.
"It was extremely evident to me that whatever speciality I chose would require the use of my hands," he explains.
Dr Mbuthia hails from Kandara in Murang'a County, but now lives with his family in Nyeri County where he went for his internship as a medical officer.
After internship, he resumed studies and even completed his master's in General Surgery.
Dr Mbuthia was assigned duties in areas like Loitoktok and he gradually realised there was need for urologists in the local community and the whole country.
"I suppose there were roughly 30 urologists when I decided to undertake urology, and I felt it was a good necessity.
"Urology is one of those professions that employs a lot of equipment like cameras and electric knives and razors, and I felt that it would be a good fit for me, so I went to South Korea to study it," he states.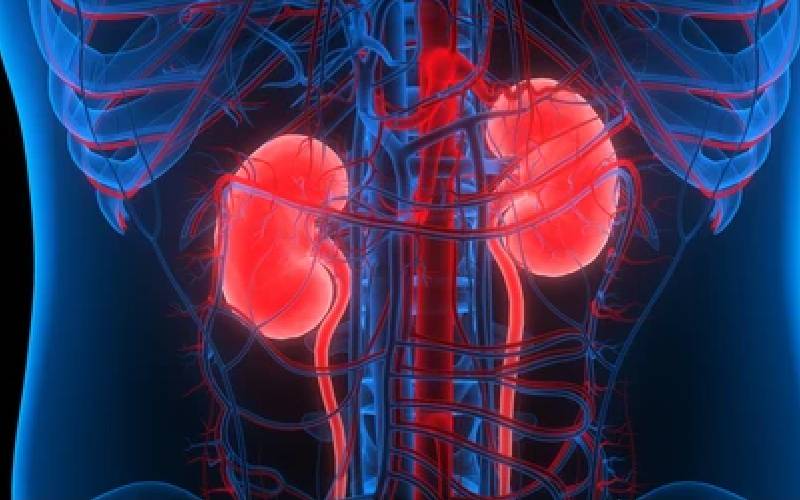 He eventually became a urologic surgeon, specialising in disorders that affect the bladder, kidneys, uterus and urethra.
Dr Mbuthia delights in being a urologist which is even more technical as he utilises his hands and a variety of tools.
He opted to work in a remote setting, in Nyeri, so that he could serve the elderly, who, according to his research, are more prone to urological diseases.
"While urology affects people of all ages, the elderly are adversely impacted, particularly males, due to prostate illness, and I felt the elderly are mostly in rural areas,'' offers Dr Mbuthia.
He believes in providing quality services, adding that working in a rural setup does not imply that you provide people with less than you would in an urban area.
"I had enjoyed the advancements in medicine and I was willing to start from scratch and do the same in our region here in Nyeri."
Dr Mbuthia practised general surgery from 2012 up to 2016 before moving to private practice in between working for the government.
"Those dreaming of becoming urologists should be prepared to use their hands as it demands synchronisation of your eyes, arms, and even your feet, and if you appreciate that sort of activity, you'll enjoy the profession.''
He says people should always pursue their passion instead of putting money first.
"It's incredibly rewarding to do what you enjoy, and it's ultimately not about the money, but about making a difference in people's lives."
He advises young people to take careers which are more of a calling than just a job for excellent delivery and eventual impact.
Dr Mbuthia is now an expert in his field and he says he gets incredible satisfaction whenever he performs successful reconstruction surgeries.
"You get the feeling," says Dr Mbuthia, "that you've given someone a new lease of life, especially when treating elderly men with prostate conditions which give them quite a bit of embarrassment."
Like in any profession, urology has its fair share of challenges including, lack of equipment and resources to treat patients and long draining nights in surgery.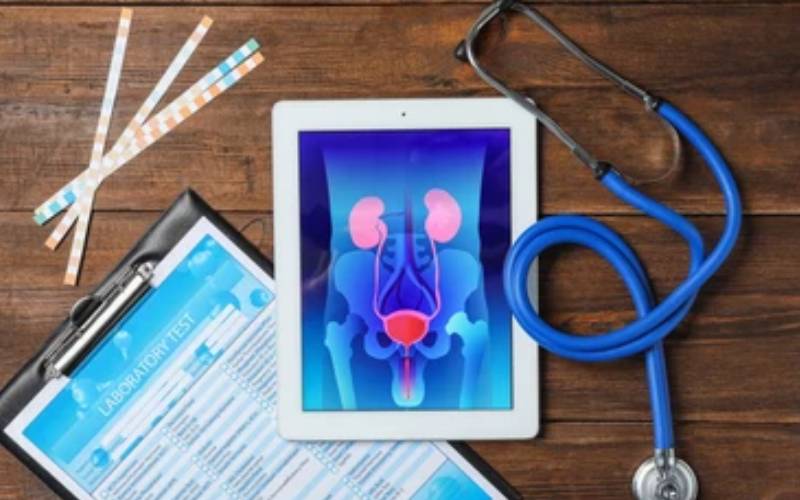 "As long as you know what your goal is and your attitude is right, you should be able to deliver substantially good medical care, despite the challenges.
"But nothing beats the devastation of patients passing away especially if the condition could be avoidable as you always feel that if there were better emergency services and better blood transfusion services a patient may have been assisted. Such moments make you feel a little uneasy."
Kenya, he reckons, lags behind in healthcare provision which can only be changed with stronger leadership and appropriate mindset.
"The kind of training and personnel we have are great. All we need is simply organising ourselves and ensuring that policies are healthcare-friendly."
His wife is also in the medical field.
"The nature of our work and training sometimes demand that you stay away from your family.
"These are things you have to grapple with once you choose to pursue a career in medicine. As long as you and your partner understand each other, you are okay," he observes.
He says working in a rural area allows him to spend more time with his family.
Related Topics