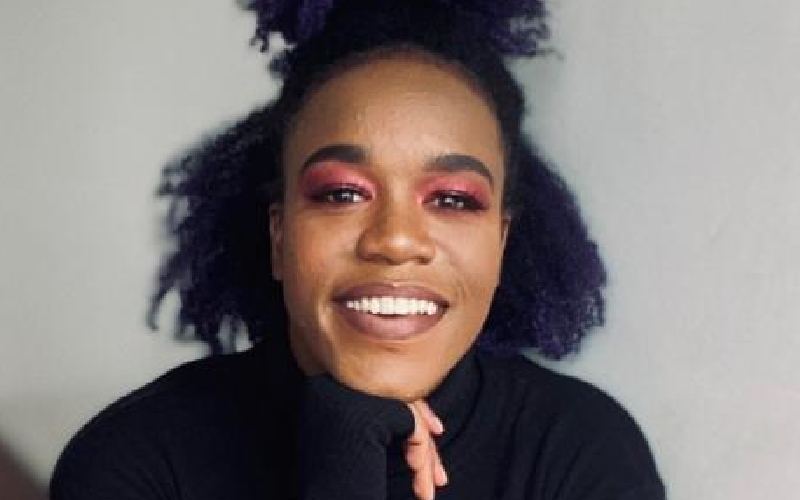 I cannot say for certain what made me decide to take a walk that night. Had I not read about the women who were allegedly raped within the hospital while going to breastfeed their babies?
All I remember is that it had been a slow night. The doctor had mentioned how he dreaded 2am. It was the slowest hour of the night. I wanted to differ and tell him it was 3am as that was when religious people said paranormal activity happened, like in the movies.
I walked out into the well-lit corridors, everything grey and cold and without a single soul in sight. Except for the painfully bright fluorescent lights, the soullessness of the place was reminiscent of a cemetery. The lift pinged and I stepped in, pressed the button to 10th floor, the private wing that lured the middle class.
Just as the doors were about to close, a crutch tip was jolted in. Four men entered, two with crutches, one with a broken arm and the fourth with no clear-cut diagnosis. Between them, they had six functional legs and seven arms.
They were all quiet for a moment, then one of them mumbled something to the rest. They all turned to face me and laughed. I was scared at this point. You see, I was in my white coat signifying I was untouchable. It was until the one with no visible illness started walking towards me, his eyes gleaming with boyish mischief that I realised I was in a precarious situation. He kept on inching closer, uncomfortably close.
"Wanakuitanga aje huku?"
I ignored him.
"Na si wewe ni mdogo sana kuwa daktari?"
I ignored him.
He turned to the rest. "Hawa madaktari si wanakuwanga na maringo. Haka hakajui tunakaweza?"
Fear. Panic. Anger. Hate. I should have taken the stairs instead, I thought. Between the obvious power shift and my visible fear, we both knew he had the winning hand. The one with the crutches told him to leave me alone.
"Si aongee…kwani hawezi jisemea?" he laughed and continued...
I still ignored him.
It was my act of defiance in that situation, not giving him my voice, or maybe I was afraid if I spoke it would betray me and actually show how scared I was. The others seemed to pity me. That gave me some hope. Without the backing of the rest there was nothing he could do other than talk. I wondered if they'd still feel this way if they weren't themselves in pitiful situations, broken bones and all.
Suddenly, the lift doors opened. I rushed out. It wasn't the 10th floor but at this point I just wanted to go back to the safety of the ward. Once again, I found myself in another well-lit corridor, still grey and still cold but this time it wasn't empty. Some military-clad patrol officers were having cheerful banter. I felt safe.
As I walked past them, the one who seemed like the team leader said: "I have a problem and I need your help."
"What's the problem?"
"It's my heart. It's hurting from love."
He said and smiled.
Weak. Very weak. Not his heart but his attempt at flirting. The others laughed. I tried to walk but he blocked my path.
"It's like you're not taking my problem seriously Doc. I've said I have a heart problem." Two of his men stood by his side, still laughing.
"I just need to send a message to the one I love."
"What's stopping you?"
"I don't have her number."
He leaned towards me, awfully close to my chest and read my name loudly, savouring each syllable from the tag in his mouth before spitting it out. The sense of security I had felt melted away.
I told him I had patients waiting and made a second attempt to walk away. He placed his gun on his shoulder, as if to remind me who was in control.
"Everyone is asleep Doc. No one walks around this late. By the way, kwenyu ni wapi niletee baba yako ng'ombe?" The others laughed menacingly, almost as if to impress him.
He moved closer sizing the fitting jeans my mum said were too tight.
"Okay, kama uko na haraka basi give me a hug."
My mouth tasted of disgust and fear as I thought about all the things a hug could become. I sent a prayer and I guess the prayer warriors hadn't woken up to jam heaven's pathway, because almost immediately the lift doors opened. The four patients from earlier hobbled out.
"Ah! Daktari bado uko hapa? Si basi ukuje ututembelee kwetu," the one with the crutches beamed happily at me.
I almost cried with relief as I left with them, walking close to the one with crutches.
"By the way naitwa Peter," he said. "Si unipee number yako tuendelee ku chat."
The writer is a Final Year medical student, University of Nairobi School of Medicine.
Related Topics