Deep in the sleepy villages of Magumu, wasp-waisted tik-toker Maureen Njoki Murira shakes her buxom backside. The short-haired curvaceous girl in the dusty village has managed to gain fame beyond the ridges of Kamwangi to international acclaim.
The sultry images of her big backside have been creating buzz and getting her millions of followers. Currently, Njoki Murira has over two million followers she is entertaining with her signature big behind. And Njoki is not the only 'kienyeji' who is rocking the internet.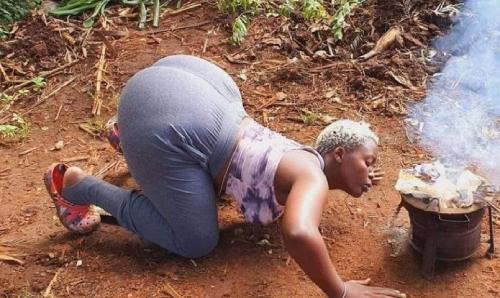 There are many who have realised a good figure and huge backside can land you followers, money and fame. The big bum trend is earning girls cheddar. From socialite-turned-musician Vera Sidika, socialite Risper Faith and lawyer Corazon Kwamboka, the bigger the booty, the better the following.
Recent trends show that women with a curvier backside are now perceived to be more beautiful. The bigger the backside, the more attractive the woman. Thus the search for a big bum has seen a rising number of women paying almost Sh500,000 to fit into the celebrity society.
Woe unto you if you cannot cough up such a hefty amount for the Brazilian Butt Lift (BBL) procedure. You will look for cheaper alternatives like second-hand creams for a bum enlargement that could backfire.
But the quest for a bigger bum is not going away soon. It's a generational shift from the once-adored slim, lithe model-type beauties that ruled the fashion runaways and beauty contests.
Shifting beauty standard
Days of a 36-24-36 figure seem to have gone and are now replaced by the hourglass look as young girls detest the runway model look.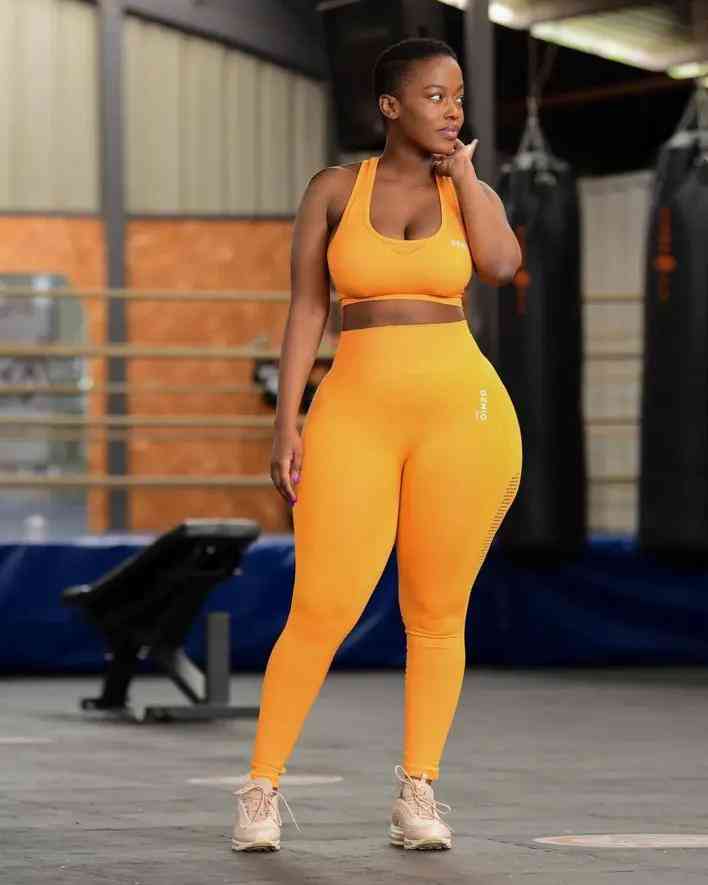 The coveted titles of supermodel or Miss Universe are no longer a dream. They just want to create content and shake their bumbum to fame and fortune. And just like that, the beauty standard is shifting from what older folks used to adore.
However, more women going under the knife to enlarge their backside are doing it to deceiving, if not flattering, proportions.
To achieve this fancy look, fat is removed from the midsection, back and hips via liposuction then it is injected into your backside to give a full rounder and lifted buttock for a fuller body shape.
The procedure is being advertised on social media by different surgery centres, with billboards dotting Nairobi streets.
Internationally, the buxom look was popularised by A-list actresses and singers Jennifer Lopez aka JLO and Beyonce Knowles.
But the quest for the bigger bum has its dangers. According to medics, it can lead to body dysmorphic disorder. This is an anxiety disorder that causes a person to have a distorted view of how they look.
The outcome is that they will spend a lot of time worrying about their appearance and may even avoid social situations as a result.
The obsession with perfectionism and vanity are being propagated all over the media which is leading to mental illnesses. According to an article in psychological today, "What we consume is who we become."
BBLs for profit
Vanity is not the only reason that women are opting to go under the knife. The financial aspect of monetising one's body is also appealing in today's society.
An example of using their BBLs for profit, one can open Tik Tok and type in the hashtag #StripTock which has millions of viewers tuning into strippers who explain how easy it is to make thousands of dollars in a night by gyrating their surgically-engineered bodies for men to salivate over.
It is evident through social media platforms and even mainstream TV that so many women have been catapulted to celebrity status due to their surgically altered bodies.
The get-rich-quick scheme is alluring to this society through the women who are big figures in the world at the moment.
You see ordinary women with this surgery suddenly propelled into stardom such as rapper Black Chyna. Chyna, who was once engaged to Rob Kardashian (only son in the Kardashian media dynasty), first got introduced to the public through a music video where she showed her inflated assets.
Since then, she has been known to date high-earning men, has bagged TV deals and has stayed relevant in the public eye driving big cars and living in mansions.
Women like the Kardashians and Black Chyna have been extremely successful and have made back the money they spent on their bodies tenfold. Mastering the Sex Sells approach, they managed to create lucrative brands based off these surgeries.
The Vera appeal
In Kenya, we do not have to look too far. According to newstrends.co.ke Socialite Vera Sidika was the most googled woman in 2022 in the country.
She may have featured on an unsuccessful TV Kenyan reality show, and may not be well respected in her music career, but Sidika pulls millions of views on any pictures or videos of her voluptuous curves.
Her curves have been bankable many times over which have given her the opportunities to fly out of the country numerously hosting gigs in Dubai and America.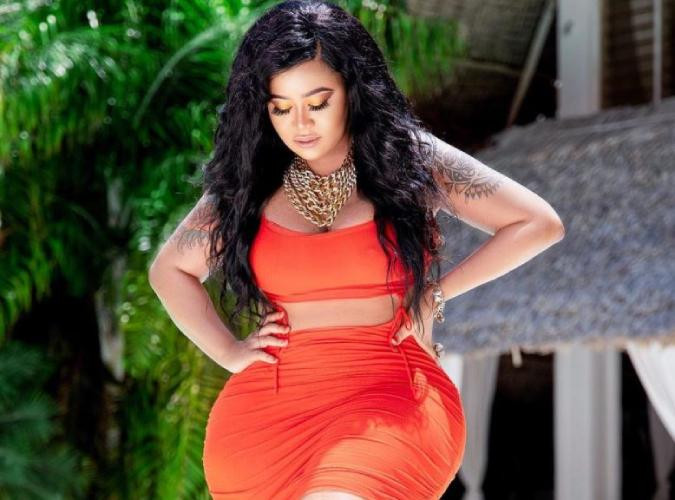 The recent successes which stemmed from a curvaceous figure have turned her into a salon owner and also landed her a part in an American TV franchise which recently opened its doors to Kenyan socialites.
This specific body type that has women and some men rushing to plastic surgeons is not new to the world. In fact, African women are known to be the blueprint.
Naturally, African women are known to have a small waist and rounder, full hips with a big behind. This body type has been part of the African woman's DNA.
Growing up in older generations you would hear stories of women being ridiculed for their big buttocks. In fact, Sarah Baartman was a South African woman who was exhibited as a freak show attraction in 19th-century Europe because of her perceived large buttocks and curvy hips.
It wasn't until the appropriation of "black women characteristics and mannerisms" came about during the rise of Hip Hop that appreciation for that body type was expressed.
Rappers singing about their preference to a full-figure woman, in particular showing love to video vixens by showering them with money just for having that accentuated figure may have sent an idea to impressionable minds, starting a trend.
Celebrities like Kim Kardashian who rose to fame in the 2000s in the wake of Rap Music really encompassed the new beauty standard with her enhanced shape.
Today she has amassed 345 million followers under her platform. Her show Keeping up with the Kardashians which follows her equally plastic-friendly sisters may have not started out with the intention of influencing women and even some male fans, however, seeing the rare case of a Caucasian woman with "African woman" stature was different and it looked good in the then eyes of society and her growing following.
Seeing them become huge social icons without having any real or measureable talent ignited something in the culture.
She shared through her show how she was getting rewarded for just having those doctored features with money, fame , successful husbands, multimillion dollar partnerships and adored by the world due to her cultural impact and trendsetting.
Related Topics