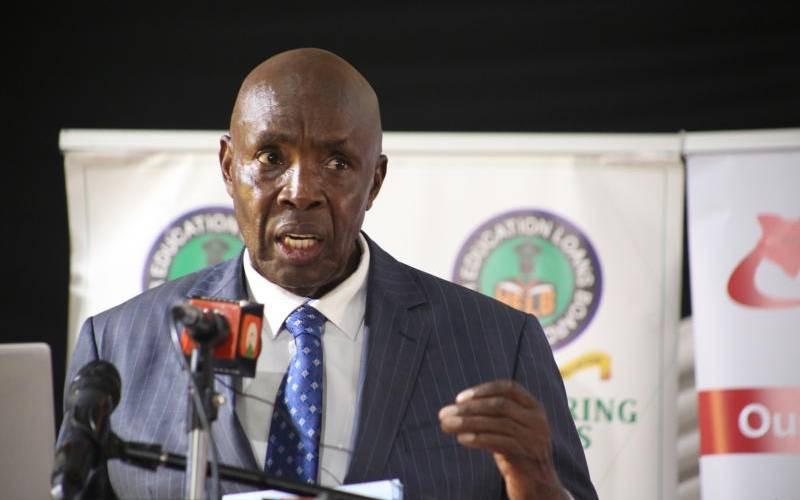 Students who sat for the 2022 Kenya Certificate of Secondary Education (KCSE) can apply for funding under the new University financing model rolled out by the government on May 3, 2023.
In the new funding model, students from vulnerable and extremely needy backgrounds will receive 100 percent financing, while those from needy and less needy backgrounds will get 93 percent.
Priority will be given to students from poor backgrounds in terms of scholarship allocation as those from less needy backgrounds will be covered by loan financing from the Higher Education Loans Board (HELB).
All students who received letters from Universities and TVET colleges after applying on the Kenya Universities and Colleges Central Placement Service (KUCCPS) website are eligible for funding.
Additionally, students joining private institutions also qualify for the HELB loan.
Students applying for the funding can visit the New Higher Education Financing portal at www.hef.co.ke. to apply.
They will require a valid email address, KCPE and KCSE index numbers and the year examination was done, a passport-size photo, and a copy of the student's national ID.
Other items required to make the application include a copy of the student's birth certificate, college or university admission letter, and their parents' national ID number.
Other documents are; a death certificate in the case an applicant's parents are deceased, two guarantors' ID numbers and registered phone numbers, and copy of the sponsorship letter if you were sponsored in Secondary school.
Continuing students will not be affected by the new funding model and will continue to receive their funding based on the Government's existing model.
President Ruto, during the launch of the new model, promised to collapse HELB, University Funding Board, and TVET Fund and introduce a National Skills and Funding Council dubbed National Education Fund.
The National Education Fund will mobilize grants, bursaries, and scholarships, link the two levels to provide a credit transfer framework and support academic progression.
According to KUCCPS, out of the 173,127 candidates who qualified for university admission in the 2022 KCSE, a total of 157,498 applied for University admission.
Related Topics