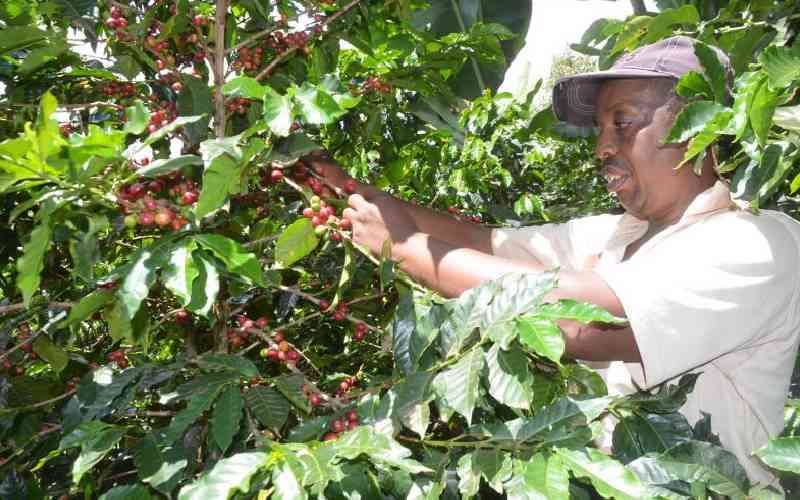 A review of coffee policies and the eradication of cartels in the coffee industry will take centre stage in a multi-stakeholder summit in Meru County this week.
The policy review will include proposals to amend certain laws governing the sub-sector in a bid to establish farmer-centred cooperatives and link them directly to coffee consumers in high-value markets such as the US.
Deputy President Rigathi Gachagua, who is spearheading the course, said reviving the cooperative movement through better reforms is the way to go in revitalising the sector.
"For sustainable, gainful reforms in the agricultural sub-sectors of tea, coffee, and dairy, cooperatives are central components in uplifting our small-scale farmers to economic independence and prosperity.
"The resolutions of the meeting seek to eliminate brokers who do not produce coffee and hence have no business selling what they don't produce," Mr Gachagua said.
The summit comes after a series of robust engagements where Gachagua said that through the forums, they have identified existing laws, policies, and regulations that need review to make coffee farming attractive once again.
The Meru meeting is also expected to outline measures to deal with cartels that have been described in the past as 'powerful and shadowy'.
Speaking in Kirinyaga County in January, President William Ruto said, "The cartels are so powerful and sometimes play games with government officials, including Cabinet secretaries, hence why I am putting the sector under the Deputy President."
Gachagua told the President that he would need his support and protection in the fight against cartels 'because they are ruthless'.
But who are these cartels that even scare the government? According to farmers, the cartels start at the farms where coffee is stolen.
Peter Kariuki Kihara, a coffee farmer in Keni, Mathioya constituency in Murang'a County, who inherited the farm from his parents, says farmers' woes start during harvesting season.
"Thieves steal coffee tree branches with berries to sell to shrewd farmers at throw-away prices. Other well-off farmers buy berries from small-scale farmers at half price," said Mr Kariuki.
Kariuki said the annual coffee payments have seen small-scale farmers with two acres and below-taken advantage of by wealthier farmers.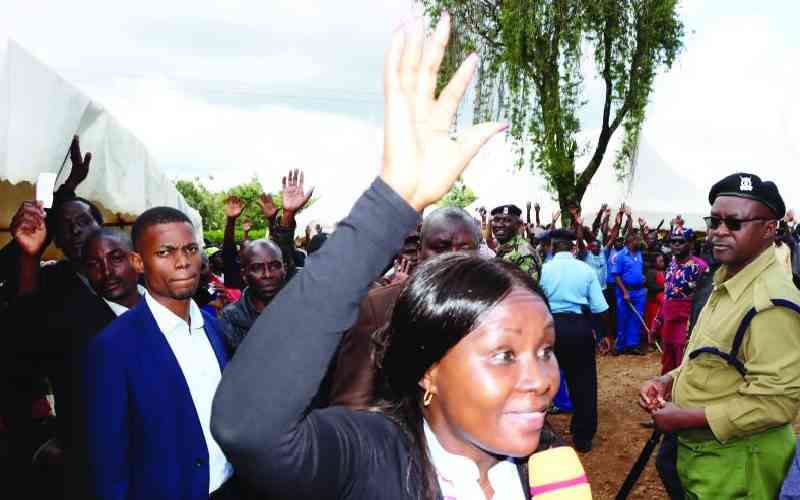 Kariuki, who has been in coffee farming for 10 years, noted that farmers' engagement with their produce ends at the factory level. They are not involved in every stage of production.
"For a long time, we have been duped by our factory representatives on the grading system. They used to immerse our produce in water and berries that floated were counted as rejects. But after leaving the factory, the berries were sold at the same price as the berries that sank," he said.
But after farmers realised that millers bought their produce at standard prices, Kariuki said, most of the factories changed tact.
The farmer, who has 3,500 coffee bushes, said that the selection of factory representatives puts coffee-growing areas in election mode. He wondered why bribes changed hands, yet the offices do not have huge monetary returns.
"The election calendar must be investigated by State agencies since most of the people who dish out money are not known to have huge pockets. This implies that there are people who control who gets elected," said Kariuki.
The farmer said it is the coffee societies' chairpersons and boards who are solely responsible for identifying millers while farmers have no say. He called for farmers' involvement during coffee grading that inform payments.
Kariuki lamented that growers with many coffee trees like himself feel the heat most because of a 20 per cent deduction of total earnings that goes towards operational costs.
"The 20 per cent deductions for operational costs is punitive for large-scale farmers and should be scrapped," he said.
Francis Ngone, the chairperson of the National Coffee Cooperative Union (NACCU), an umbrella body representing all the 16 coffee cooperative unions across the country, blamed coffee liberalization for the distress in the sector.
Mr Ngone, who also chairs Muranga Farmers' Cooperative Union, noted that milling and marketing of coffee were interfered with.
"Before the move, millers and marketers were different entities. Farmers were involved in pre- and post-milling analysis and the statements were then shared with the marketers. Farmers would then compare the market prices and there used to be reserve prices," said Ngone.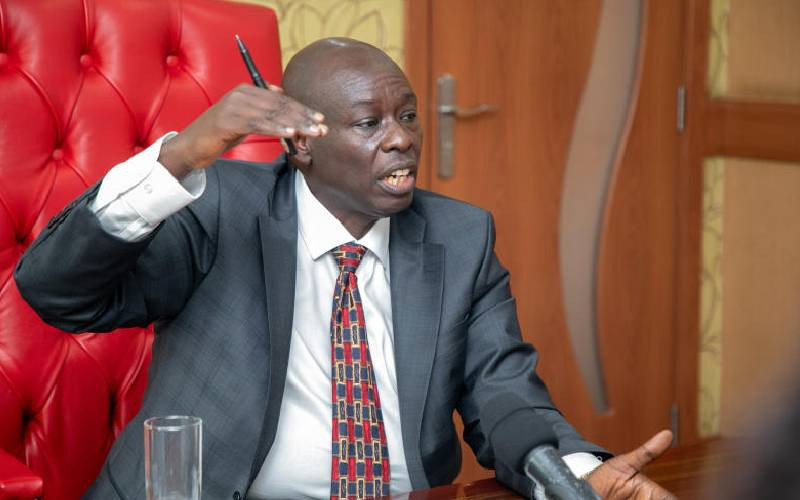 The chairperson said that currently, a miller markets the coffee, bids for the coffee and then buys it. He claimed that one person with different companies benefits from farmers' produce without involving them.
Ngone's analogy is similar to that of Githunguri MP Gathoni Wamuchomba who is the chairperson of the coffee-growing region parliamentary caucus.
"Marketing, milling, brokerage buyer and exporter is headed by the same people at the exclusion of farmers. We seek to introduce a scenario where farmers assume full control on how to sell, who to sell to and where to sell their produce," she said.
Wamuchomba said they are seeking to re-introduce a direct sales system where farmers will sell their produce directly to interested bidders. This means international roasters and traders will buy coffee directly from producers.
The MP also defended the Agriculture and Food Authority (AFA) decision to withdraw the Crops (Coffee) (General) (Amendment) Regulations, 2022 introduced by former Agriculture CS Peter Munya.
"The regulations required that any broker must deposit Sh250 million ($1.8 million). When this directive was withdrawn, five more companies expressed interest to market their coffee," said the MP.
Mathioya MP Edwin Mugo said with the new regulations, a factory will be recognized by law as the sole unit to determine the destiny market of their produce where farmers will be regularly informed on pricing.
According to Mr Mugo, the Capital Markets Authority (CMA) will have its role back to license coffee brokers and supervise the Nairobi Coffee Exchange (NCE), which will enable the regulation of best marketing practices.
"Farmers will have a say on payment model and uptake of loans by their representatives as this is another area where their money gets lost," said Mugo.
Millers, however, said they have been condemned unheard and insisted they are not to blame for the decline in the coffee returns.
The millers cited continued low production of coffee and lack of quality products as the main reasons for poor pay.
"Most farmers do not have money to ensure that they get the best quality which will then earn them some good money. Most have plunged into a vicious circle of debt to sustain their families," said a representative of the millers who did not wish to be quoted for fear of reprisals.
Related Topics