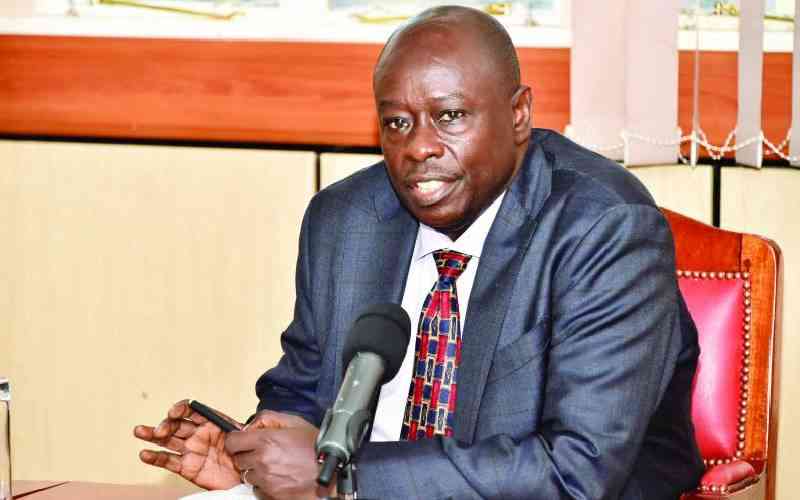 The government has set aside Sh1 billion to build 15 technical training institutions, according to Deputy President Rigathi Gachagua.
He said the government hopes to construct Technical and Vocational Training Institutions (TVETs) in 52 constituencies, adding that they are also in the process of employing 1,300 trainers this year. Another 1,700 trainers will be hired in the next financial year.
Gachagua who spoke in Nyeri County on Friday during Mukurweini Technical Training Institute's first graduation ceremony said: "As you can recall in our manifesto, the government committed to construct technical and vocational colleges in the remaining 52 constituencies. I'm happy to note that the government has made available a budget of Sh1 billion to construct the first 15 colleges."
"The government has placed great emphasis on the link between competency-based skilling for improved employability, labour mobility, self-esteem, lifelong learning, and decent livelihood," said the deputy president.
It was during the function that Gachagua also called on Kenyans to embrace the affordable housing programme being pushed by the government amid resistance. The DP said the programme will create jobs for the young people who graduate from the technical colleges.
"One of the five pillars of the Kenya Kwanza government is affordable housing. It has two phases; the first phase includes building 200,000 units to bridge the housing deficit in urban areas. However, the real thing in the affordable housing plan is to create jobs," he said.
Gachagua said the government would collect more taxes to avoid borrowing and ensure part of it is channelled into the development of TVET institutions.
"There have been delays in funding TVET institutions. We are struggling as a government. But we have come up with plans and mechanisms to collect our own revenue to finance our programmes. These plans include dealing ruthlessly with tax evaders. It does not make sense to borrow money to fund the budget," the DP said.
TVETs Principal Secretary Esther Muoria urged technical training institutions to work with national polytechnics in their regions to develop and implement the Competency-Based Education and Training (CBET) which is anchored on practice and industrial exposure rather than theory.
"To ensure graduates fit in the modern world of work, the government is working with development partners to introduce a dual training system that will focus more on industry training than theory training," Dr Muoria said.
Meanwhile, the DP has urged local administrators to be vibrant in the war against alcohol and drug abuse, to ensure the menace is eliminated.
Related Topics