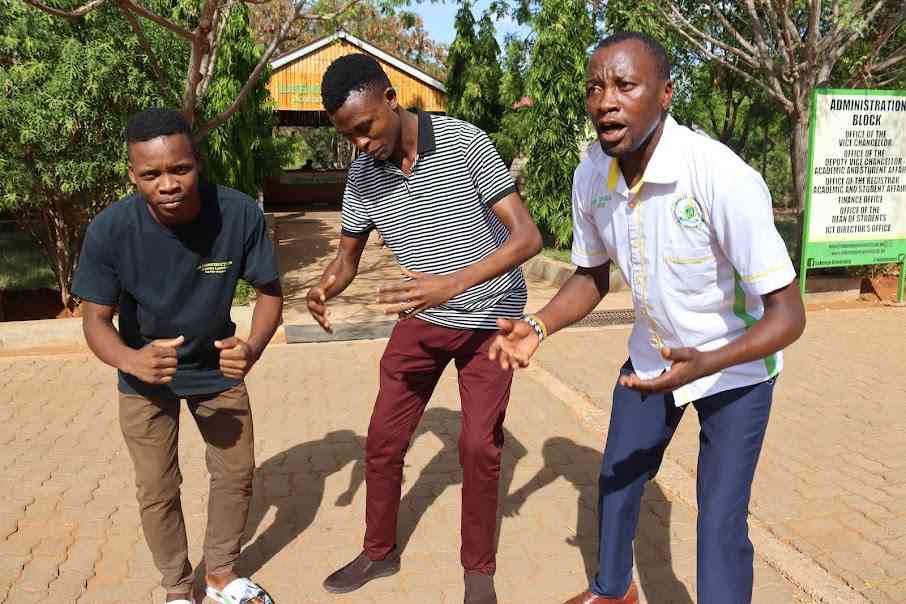 Athletes from across Kenya are currently stepping up training for the lucrative Lukenya University One Million Trees Marathon to be held in Mtito Andei, Makueni County on March 26.
Lukenya University, the brain child of the noble cause which supports sustainable actions on climate change, has not been left behind in fielding athletes for the race.
Among participants the institution has entered for the contest are the Athletics Kenya (AK) Western Region Cross Country Men's U20 champion Kones Kibet.
The brother to the 2020 Monaco Diamond League winner Wilberforce Kones will be a great force to reckon with in the men's 21km category.
Other athletes from the varsity who will prove their mettle in the marathon are Gladys Jepkoech, and Mercy Kiprotich (both women's 21km) and Victor Kimutai and Nathan Ruto (both men's 10km).
As the Lukenya University athletes are gearing up their training, there is a group of about 200 students who are working on their vocals to cheer them to victory on the D-Day.
The Lukenya University cheering squad is led by one witty, ambitious and persuasive chap called Zachary Jesse Ombasa.
Ombasa, who goes by the moniker Kinara Babayao (Original Gang Leader) is not only a great mobiliser, he is a good singer and a dancer too, especially in folklores and topical songs.
Among the numbers the boisterous contingent has rehearsed to motivate their athletes in the race are the conventional songs like 'Steam! Panda! Steam, Steam...Panda! Panda!'. This song is meant to motivate the athletes before they embark on the energy sapping race.
"We are full of energy, we are just fresh from supporting our women's volleyball team to victory. They bagged the Kusa games title in our zone and will now represent us in the forthcoming Kusa national finals," Ombasa explained.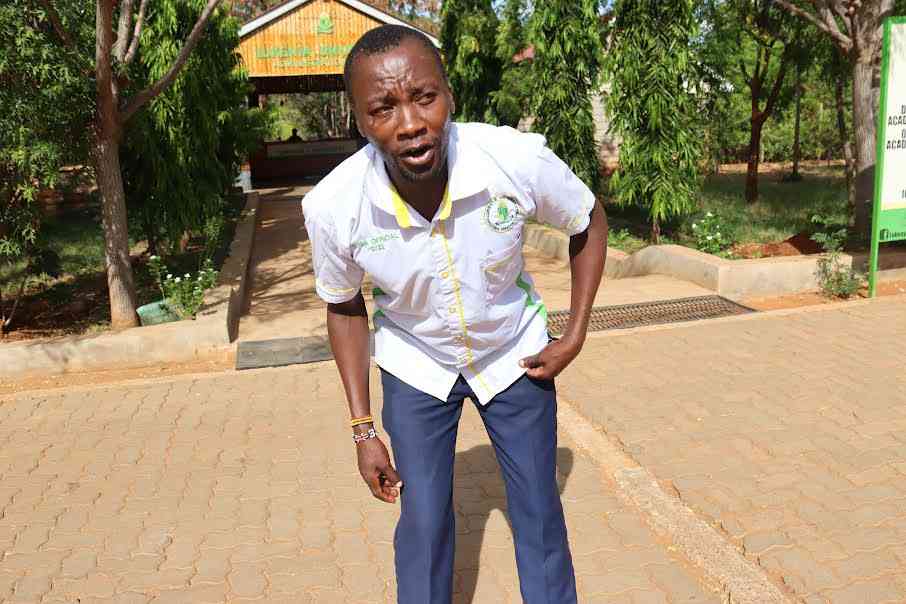 Ahead of the marathon, Ombasa says he has split his cheering squad into three batches; the first group, called the Kona Empires, will be stationed along the race route and at the two loops of the marathon.
"They will be very hawk eyed, they will help AK to nab cheaters who will try to avoid going through the required marathon turning points," Ombasa says.
The second batch will work with the medics to rescue those who are injured, have fainted or require water and glucose.
His third contingent is composed of the cheer marshals whose task will be to support their athletes to glory in the race.
The cheering squad has interesting songs whenever they attain victory; with notable one that tease their perennial rivals Pwani University which goes like this; " Ilikua usiku wamanane Pwani wakiota wameshinda...Oooyi, Oooyi...kumbe walikua wakikula chapati (Pwani University had high hopes of beating us, never did they see their defeat coming... )
The other victory song is the; "Oye! Oye! Oye! Simba...Simba Marara, Simba Marara, Tumeshinda! Tumeshinda... (We, the Lion Kings have triumphed).
In case of a lose, the cheering squad turns to solemn or sacred songs like this one; 'Mungu alitupa, Mungu amechukua... (God gave us victory, God took our win, and we don't lose hope...).
Ombasa says the cheering squad is not only limited to sports alone, but also takes part in the university cultural events like the Mr and Miss Lukenya and the varsity general elections which happened a fortnight ago.
The cheering squad is also contracted to light up events and hype Master of Ceremonies (MCs) and boost lackluster speakers in very dull functions.
"We help MCs to overcome stage frights, we give 'back-up' to speakers with no valid talking points, we make something out of nothing from them," Ombasa says.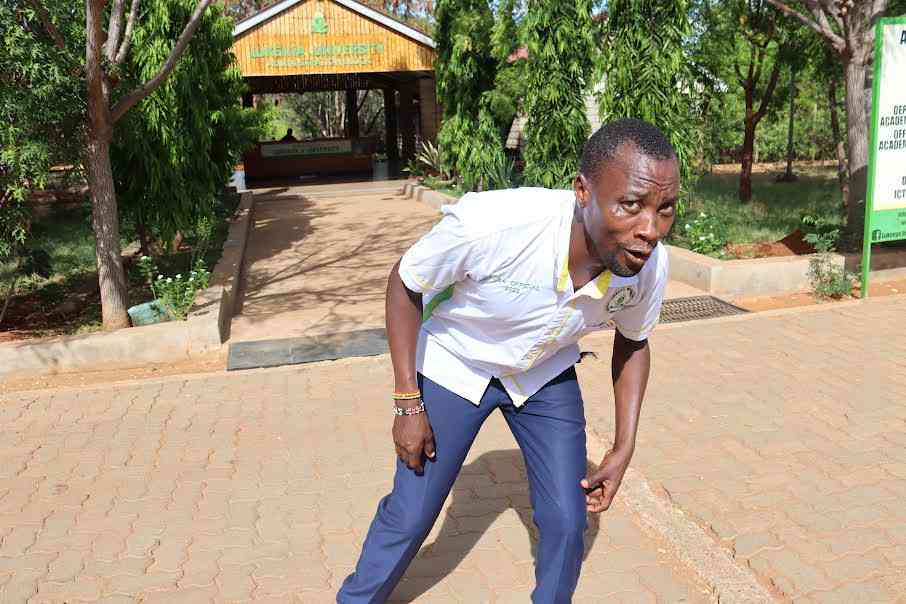 According to Ombasa, his group is very powerful to an extent that they also influence outcomes of events in and around university which involve competitions.
"During competitions, we subject candidates to interviews and I identify who has potential to win.
"We strategically place ourselves in various positions in the competition halls so as to cheer our potential candidate madly when they are performing or have been called on stage.
"The loud cheers confuse judges and adjudicators, and in most cases convince them that the candidate on stage is the real deal. We have won 95 percent of the competitions we have always been involved in," Ombasa admits.
Ombasa says students can improve on their social capital by joining the cheerleading group. Other benefits include networking and free handouts like money, food and drinks.
"Cheerleading has helped our members to learn various cultures of other Kenyan communities since our group is open to Kenyans from all walks of life," says Ombasa.
Related Topics