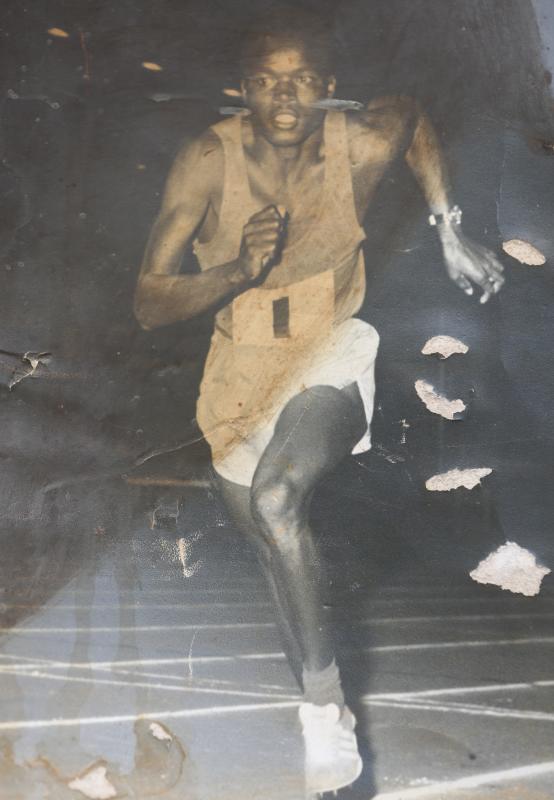 When the history of steeplechase will be written, the name of the late Benjamin Kogo, who will be laid to rest in Nandi County today, will feature among athletes who laid the marker in the distance.
Kogo, who was active in the 1960s and 1970s, died while undergoing treatment at the Moi Teaching and Referral Hospital on Thursday last week, aged 77, after battling prostate cancer since May last year.
His family in Arwos, Nandi County as well as athletics legends remember him as a selfless retired athlete who represented his country, but was forgotten despite making what they describe as sacrifices in laying a solid foundation for the water jump and barrier race.
Together with Amos Biwott, who is also from Nandi, they made 3000m steeplechase a Kenyan staple at the Olympics, becoming the first Kenyans to win medals in the global event.
Kogo trained alongside the late Ben Jipcho, the man who set a sweltering pace in the 1500m race at the 1968 Olympics to help Kipchoge Keino beat America's Jim Ryun. Jipcho died in July 2020, also aged 77.
The late Kogo won silver for Kenya at the 1968 Summer Olympics in Mexico City - an event won by his compatriot Biwott, and until today, steeplechase has remained a Kenyan race in continental and global competitions.
His wife Marcella Kogo, who was a sprinter in the 1960s, recalls the days she competed with the late Ben during school competitions.
"I met him through athletics. We were athletes trying to make names in school competitions. I competed in 100m, 200m and relays, but I couldn't continue with running after I picked up an injury during one of the races," Marcella says.
She adds: "Running for Kenya was not easy because athletics was not a rewarding career, but Ben persevered. He won cooking pots, cups, and plates after winning races, but he didn't get discouraged."
Marcella says her husband survived on earnings from tea farming on a small parcel of land in his Arwos Village. He used the earnings to educate his children, the wife notes.
Kogo's children Boniface Kurgat and Alice Chepkorir say none of his children and grandchildren took up athletics as a career.
"We went to school barefoot, despite being the children of a famous athlete. It was so disappointing, and that is why some of us didn't take up athletics. My father brought an Olympic silver but he returned home with a trophy, and no monetary gains," Kurgat says.
"Even the piece of land that my father has, he inherited it from his father – my grandfather. He opened the way for steeplechase, and we thought he would be remembered and honored for that achievement."
According to Kurgat, his father takes with him a secret about his premature departure from the army in the 1970s, where he was a soldier for a number of years.
In 1965, he won gold at the first All-Africa Games, held in Brazzaville. Kogo is also a Commonwealth Games bronze medallist after clinching the title in 1966.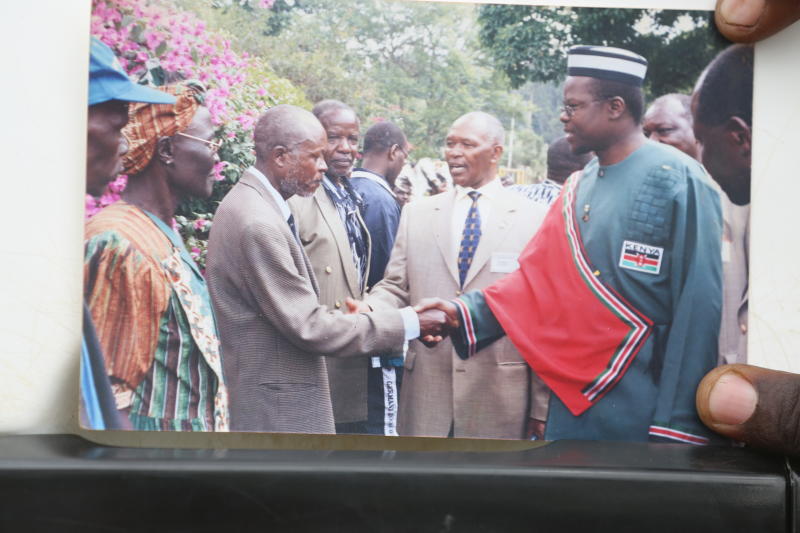 Legendary athlete Kipchoge Keino who won gold in 1500m and 3000m steeplechase in 1972 said: "Together with Amos Biwott, we trained with the late Kogo in Kabete before we shifted to Nyahururu.
Related Topics