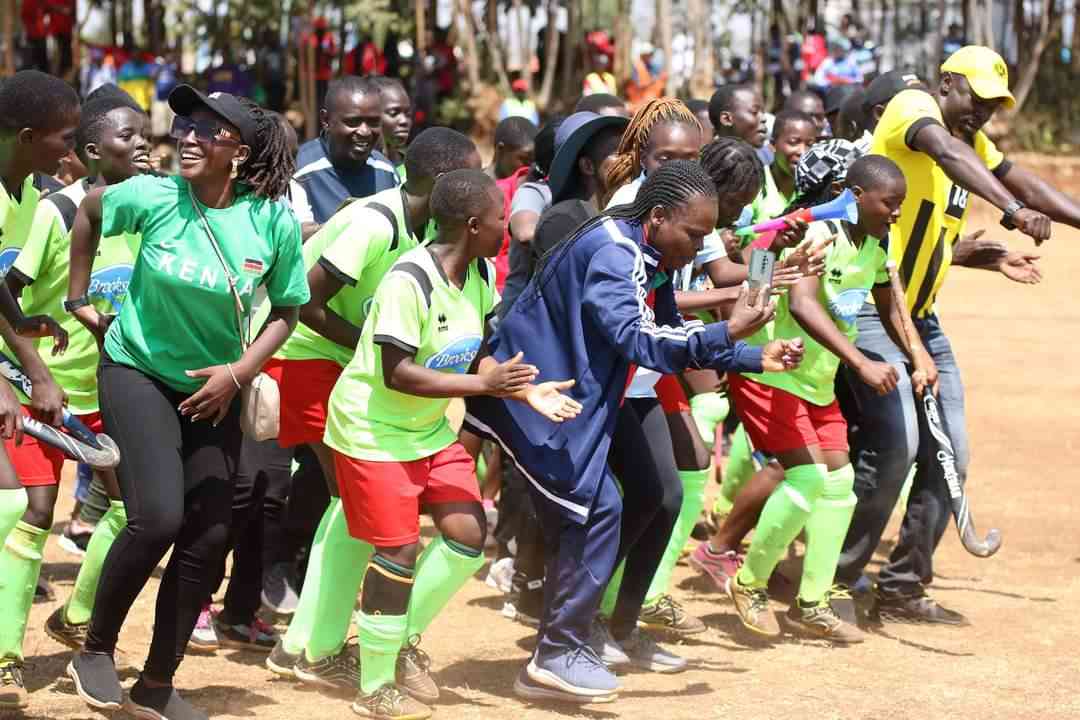 Nyamira Girls High School from Siaya County are the 2023 East Africa hockey girls' champions.
The two-time national champions saw off Kakungulu Memorial 2-0 on Saturday to finish top of the round-robin standings with 16 points and win their maiden Federation of East Africa Secondary School Sports Association (FEASSSA) hockey girls title.
Jecinter Opondo bagged a brace to lead Nyamira to victory.
Nyamira did not only win casually but in a remarkable fashion, remaining unbeaten throughout the entire tournament.
The journey to this historic victory saw them rise through various ranks, starting from being the Siaya County champions, progressing to conquer the Nyanza Region, and ultimately emerging victorious as the KSSSA (Kenya Secondary Schools Sports Association) National champions.
In Rwanda, Nyamira got off to a perfect start after edging out Western Region champions 2-0 before humbling St. Mary's, Namagunga 4-0 in their second match.
With the tournament being played in round-robin and goals having to count at the end, Nyamira responded with an 8-0 victory over Gayaza High School from Uganda.
A disappointing 0-0 barren draw against Rift Valley champions St Joseph Girls Kitale followed before Nyamira got their bus on track with another crucial 5-0 win over Bweranyangi Girls from Uganda on Friday.
Under the guidance of their exceptional head coach, Eliakim Obondo, Nyamira Girls showcased their unwavering commitment to excellence.
Coach Obondo's strategic approach and dedication played a pivotal role in the team's success.
"Our journey to winning all four major titles was built upon a foundation of discipline, rigorous training, and fostering a strong sense of unity among the players.
"The girls showed immense resilience and embraced each challenge as an opportunity to grow. This victory is a testament to their hard work and the collective spirit that has been nurtured within the team," said Obondo who teaches Geography.
Another key figure in Nyamira Girls' coaching setup, Stephen Kigai, also shared his insights on the team's journey to capturing the elusive East Africa title.
"The path to becoming East Africa champions was not an easy one, but our consistent focus on refining the players' individual skills while also emphasizing seamless coordination on the field truly set us apart. We instilled in them the belief that every match is a chance to prove themselves anew, and they carried that mindset through every game," he said.
Naomi Kabibi who handles forwards most of the time said she is very happy to be part of history as Nyamira has not only flown the Kenyan flag high but also lifted Siaya County's name higher.
Meanwhile, St Joseph Girls Kitale won silver after finishing second and Tigoi Girls won bronze after finishing third.
Related Topics