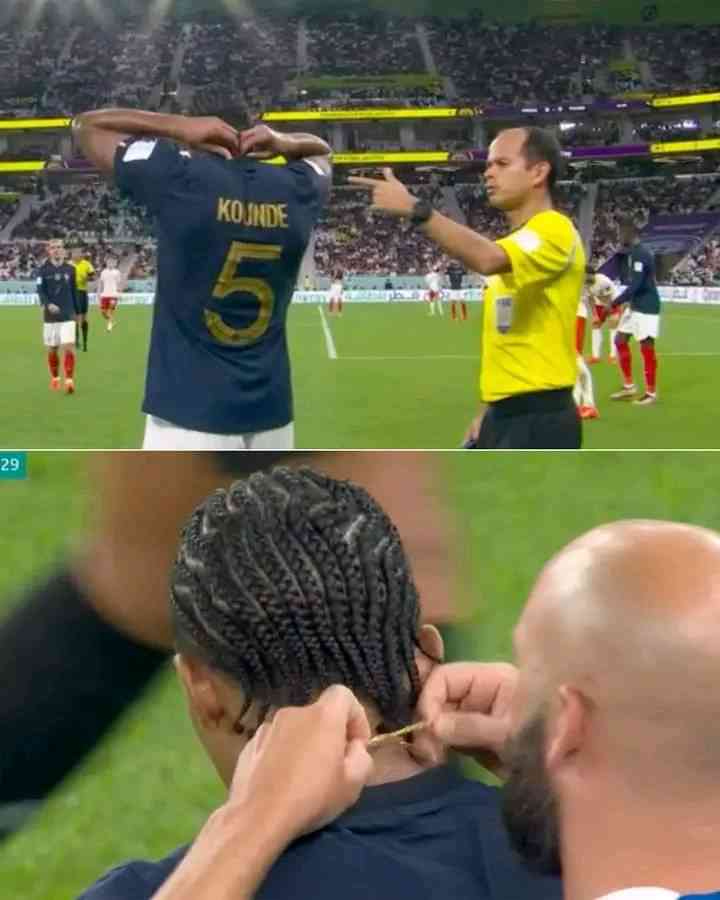 France and Barcelona star defender Jules Kounde was told to remove a chain he was wearing around his neck during the World Cup last 16 tie against Poland where they won 3-1 on Sunday evening.
Paris Saint-German forward Kylian Mbappe scored a brace and Olivier Giroud added a goal in their win as Robert Lewandoski scored Poland's consolation goal.
During the first half, play was paused briefly when Kounde was told by a match official to remove two gold chains he was wearing.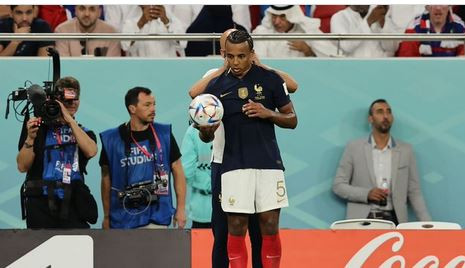 According to rule four of the International Football Association Board (IFAB) regulations, it is illegal to wear jewelry during matches.
"Players must not wear dangerous equipment or objects. All types of jewelry accessories are prohibited," the IFAB rules of the game say.
"All items of jewelry (necklaces, rings, bracelets, earrings, leather bands, rubber bands, etc.) are forbidden and must be removed. Using tape to cover jewelry is not permitted.
"The players must be inspected before the start of the match and substitutes before they enter the field of play."
A member of France's staff had to take the chain off the Barcelona player on the touchline.
France coach Didier Deschamps was asked if Kounde kept the chains on because they displayed a rainbow symbol.
"I don't know what was on his necklace," Deschamps said. "Jules is superstitious and he usually wears that necklace even in training."
If Kounde is caught wearing the jewelry again in any further matches at the ongoing World Cup, the defender could face a yellow card as punishment.
Related Topics