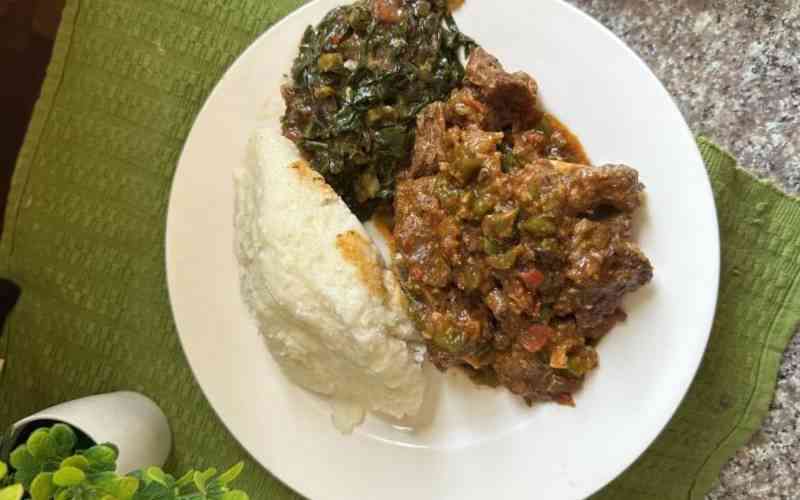 Let's make this delicious beef wet fry also known as 'karanga' and serve with some ugali and sukuma.
Here is what you will need:-
2 tablespoons vegetable oil
1 onion, chopped
1 teaspoon garlic mince
1 teaspoon ginger mince
1 capsicum, diced
2 beef bouillon cubes
2 tomatoes, diced
1 teaspoon curry powder
70g tomato paste
1 kg beef T-bone steak (roughly cut and boiled)
1/2 cup beef stock (from the boiled t-bone)
Method:
In a pan of a medium heat, add in the oil sauté the onions until soft now add in the garlic and ginger mince.
Give it a good mix now go in with the diced capsicum, bouillon cubes and tomatoes. Mix well until nice and fragrant.
Now add the curry powder and go in with some tomato paste. Cook for 5 minutes then add the boiled beef or the T-bone steak.
Give it a good mix add half cup of the broth or stock from the beef bring it to a boil until everything is nice and thick. Now you are ready to serve your curry with ugali, and a side of greens. Enjoy!
Related Topics