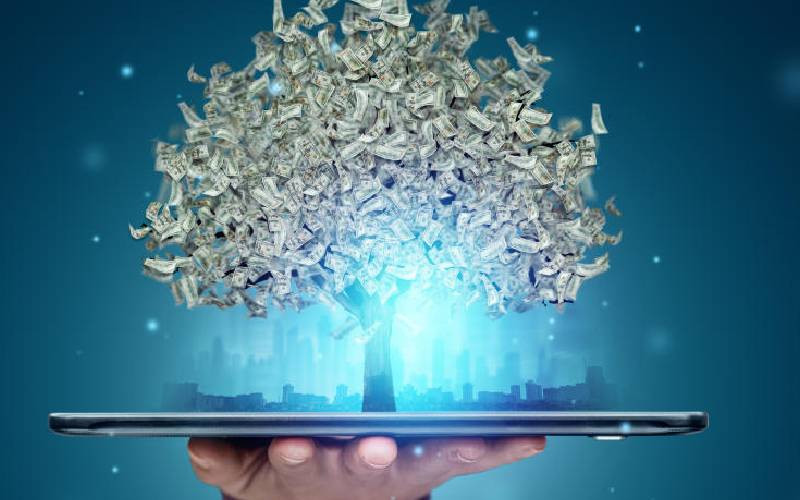 Foreign investors are the biggest beneficiaries of the dividend boom in major listed Kenyan banks, underlining the entrenchment of global firms in the local economy.
Financial results released by the major lenders so far and an analysis of their shareholding structure by Financial Standard show that foreign investors are smiling all the way to the bank.
Stanbic Bank Kenya, a unit of South Africa's Standard Bank; Absa Kenya, which is part of South Africa's Absa Group, and Standard Chartered Bank Kenya, a unit of UK banking multinational Standard Chartered, declared a record $159.6 million (Sh20.59 billion) in total dividend payout to shareholders for the full-year period to December 2022.
Standard Bank holds 81.3 per cent of Stanbic Bank Kenya, setting itself up for a $31.6 million (Sh4.083 billion) dividend payout.
South Africa's Absa Group, which owns 62.8 per cent of Absa Kenya, will pocket Sh4.58 billion.
On the other hand, UK banking multinational Standard Chartered Plc, which owns 75 per cent of the Kenyan unit according to information on its website, will take home $48.3 million (Sh6.23 billion) in dividends.
Cumulatively, this means all three giant foreign investors will take home $105 million (Sh13.6 billion).
This amount does not take into account the other small foreign investors in the shareholding structure of the three banks.
Kenya's largest bank Equity Group, which also has a broad base of foreign investors, is yet to release its end-year results and reveal its dividend payout or lack of it thereof.
And although foreign investors' shareholding in KCB Group is only 28.7 per cent, they will take home the equivalent of $14 million (Sh1.8 billion) of the declared total of Sh6.4 billion of dividends by the lender, marking another big win by foreign investors.
The lion's share of KCB Group's dividend will go to local investors.
Co-operative Bank and NCBA are two of the major listed banks whose dividends will entirely go to local investors, with foreigners holding less than one per cent of the shareholding in each of the banks, according to figures released by the banks. The expected dividend payouts will be channelled to foreign investors in foreign currency. The dividend payments come at a time Kenya's foreign exchange reserves are shrinking.
The country's foreign exchange reserves have dropped by tens of billions in the last few weeks, falling to their lowest level in over a decade last Friday amid a raging dollar crisis.
The pool of critical reserves fell for the latest straight week in a row to Sh846 billion in the week ending March 17, the Central Bank of Kenya (CBK) weekly statistical supplement showed on Friday.
Foreign exchange reserves are largely tapped for government payments such as servicing external debts and essential government imports such as medicines.
However, CBK has maintained there are adequate greenbacks in the market to meet demand from importers and corporates for dividend payouts.
The drop in the foreign exchange reserves comes at a time when the shilling's exchange rate has depreciated sharply against the US currency.
"The Kenya shilling remained stable against major international and regional currencies during the week ending March 16. It exchanged at Sh129.76 per US dollar on March 16, compared to Sh128.59 per US dollar on March 9," said the regulator.
By yesterday, the shilling was exchanging at Sh130 to the dollar.
The country's forex markets have been marred by a mismatch between dollar demand and supply, with importers saying they are paying higher than official exchange rates published by CBK.
Manufacturers recently complained that a shortage of the greenback was forcing them to buy it at a premium of upwards of 140 units to the dollar compared to the CBK's official average exchange rate, a situation they warned could disrupt their manufacturing activities and subsequent product shortages if this is not addressed.
Fuel marketers recently also complained of the inability to secure sufficient US dollars to pay for fuel and gain access to their stocks at the Kenya Pipeline Company (KPC) depots, leading to fuel shortages in some Petrol stations across the country.
The CBK keeps these stashes of US dollars, euros, Japanese yen and other currencies as a financial safety net.
Related Topics