In a world often defined by setbacks and challenges, the story of former AFC Leopards captain Martin Imbalambala has emerged as a beacon of hope, resilience, and inspiration to the Kenyan football fraternity.
A former midfield maestro, Imbalambala faced an unforeseen tragedy that threatened to shatter his dreams yet today, he stands tall as the voice of disabled players, a symbol of unwavering determination, and a catalyst for change.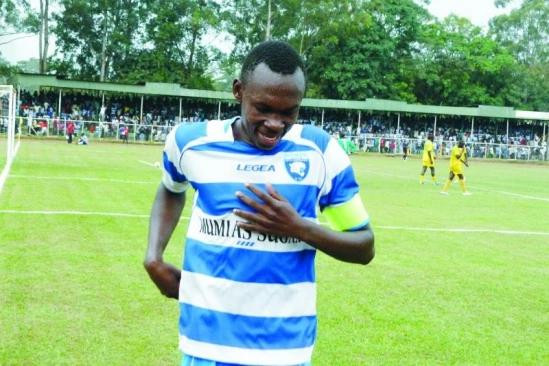 Imbalambala's journey took a drastic turn in December 2018 when he suddenly lost his sight. He was not deterred, however, but embarked on a courageous battle to regain his vision. His determination and strength led him to the Kenya Society for the Blind (KSB), where he embarked on a new path of learning and self-discovery.
He graduated from KSB in December 2022, acquiring essential skills like orientation, mobility, and braille literacy while also becoming an integral part of the Futsal team. He then joined Kenya Footballers Welfare Association (KEFWA) as a representative of players with disabilities in Kenya.
"I am grateful to KEFWA for giving me an employment opportunity to represent players with disabilities. The unwavering support of the union has been impactful and I appreciate our leadership under the president, Situma James, vice president Terry Ouko and secretary general Dan Makori. They believed in me when I needed it the most, and now I want to give back to the society," noted Imbalambala.
His mission goes beyond representation. He is on a quest to be the voice of disabled players across Kenya, amplifying their stories, challenges, and triumphs. Through his efforts, he aims to create awareness, garner support, and motivate others facing adversity not to lose hope. He encourages disabled players to join KEFWA, emphasising that the union stands as a guardian of their rights and welfare.
"I know what it feels like to face challenges alone, especially if you are disabled. No one should go through that and we need to stand together and be a source of strength for one another," he added.
Urging people to cultivate compassion and extend a helping hand to disabled individuals, Imbalambala emphasises that small acts of kindness can ignite transformative change. He notes that the first true friend is the Almighty God, and nobody should go down because of being deserted by friends or family.
"When faced with challenges, many of the disabled players get neglect or abandonment in their most critical moments, including even their most ardent supporters when they were stars on the pitch and family. But they should know that the first true friend for everybody is God, and the next one is you yourself. I encourage people to be more human, and have a soft heart not only to disabled people, but all going through adversity," says Imbalambala, who wants to be a coach in future.
Related Topics