The Competency Based Curriculum has a great potential to develop skills for innovation at a tender age, TONNY OMWANSA, the CEO of Kenya National Innovation Agency, tells SILAS NYAMWEYA.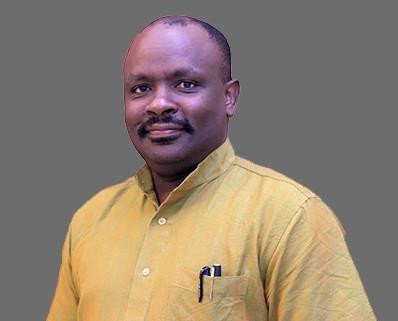 Briefly tell us your background and achievements as Kenya National Innovation Agency (KeNIA) so far...
The Kenya National Innovation Agency (KeNIA) is a State Corporation established to manage the National Innovation System and facilitate taking ideas to market. KeNIA, is, therefore, responsible for the coordination, promotion and regulation of the National Innovation System.
Working with partners, KeNIA strengthens interrelationships between actors in order to promote innovation and enterprise development out of research and ideas. From supporting the identification, recording and protection of innovative ideas to coordinating the establishment and implementation of appropriate policies, standards, processes, infrastructure, and partnerships to nurture innovative ideas. The agency also works with partners to ensure appropriate prioritisation, relevant capacity development, innovation recognition and publication of the same.
Achievements?
Under the current strategic plan, which is being revised this year, KeNIA has managed to set up and operationalise various programmes. For instance, through the KeNIA Innovation Academy, the agency has so far trained over 500 innovators and researchers from universities, TVETs, and research centres on matters to do with Intellectual Property (IP) exploitation and commercialisation of innovation.
This has enabled institutions to set up IP policies and now technology transfer units. This means they can benefit from research outputs as an alternative source of revenue.
Further, the agency, through its National Innovation Award programme, has granted 59 innovators over Sh30 million to develop their innovative products and those innovations have now become businesses that are solving real problems and creating employment.
Some of the startups have since then attracted funding from investors, some have received international awards and recognition, others have even been acquired by international companies, and have scaled up.
A good example is VacciBox, a portable solar fridge that safely stores and transports vaccines, drugs, and blood for transfusion to remote, hard-to-reach and off-grid rural communities. When Covid-19 vaccine was being administered across the globe, VacciBox became a lifesaver to many because the government saved lots of doses as they could use the kit to store vaccines and drugs.
To date, VacciBox continues to serve millions of people in remote areas. The startup has since then received international recognition from the likes of BBC, Royal Academy of Engineering, the Guardian and many more.
Another startup supported by KeNIA is Ecodudu. This is an agricultural innovation that recycles organic waste into high-protein animal feed and organic fertilizer using the black soldier fly. By doing so, Ecodudu is contributing towards six SDGs, has raised over Sh50 million in investment, has created new opportunities for farmers, has so far collected over 2000 tonnes of organic waste, and has saved over 100,000 tonnes of water. These are just examples. Imagine the impact created from just shining a light on these 59 startups.
Seed investment
As the Government, and more so as KeNIA, we have the responsibility to make that initial seed investment, from there, various funding institutions such as venture capitalists can take over. The President announced during the Kenya Innovation Week that the state is going to establish a startup fund to further increase this support, and we as KeNIA are ready to implement the initiative as per our mandate.
KeNIA also offers linkages for funding, partnerships, and synergy and to aid in this, in 2021, the agency created the Kenya Innovation Bridge which is a digital marketplace for innovators to link up with potential investors, partners and even customers. In under a year, we are happy to have onboarded 1,235 users of which 249 are research centres, universities and TVETs. This shows the desire for researchers to commercialise their research outputs.
A total of 214 innovations originating from 29 counties have so far been listed. This already shows National representation because Kenyans are innovative in all sectors. For that period, 410 connection requests have been initiated and over 60 partnership discussions are taking place. We believe these connections are going to translate into deals.
KeNIA offers tailor-made commercialization support to institutions of higher learning and research where on an annual basis the agency supports five institutions to commercialise.
Within this year, KeNIA is supporting Kenya Agricultural and Livestock Research Organisation (KALRO), Moi University, Jaramogi Oginga Odinga University of Science and Technology, University of Kabianga, and Kenya Industrial Research and Development Institute (KIRDI). Within this programme, KeNIA supports institutions to create institutional IP policies, innovation masterplans, technology transfer units, and builds capacity for innovation.
Many have praised the CBC education system has been praised for its potential to nurture innovation among Kenyan children. Your take?
The CBC education system advocates for the development of skills for innovation from an early stage. Creativity, collaboration, communication and critical thinking are ingredients of innovation and CBC leverages on these 4Cs of the 21st Century. The innovation mindset developed through the CBC curriculum will be a major ingredient for creating a pipeline of problem solvers.
What has been your greatest breakthrough attributed to your research initiatives on matters innovation and entrepreneurship?
KeNIA is established within the STI Act and works with NACOSTI and NRF to commercialise research outputs and is running programmes such as R2C etc.
What are you doing to create awareness among the youth about what you are doing?
Working with partners, KeNIA brings together the National Innovation Ecosystem every December at the Kenya Innovation Week to create awareness and disseminate various things. This is at a national level, on the digital platforms, we have the Kenya Innovation Bridge which is a marketplace for all. We also hold monthly webinars on our KeNIA series. We are also very strong on social media, and we always disseminate our activities across Twitter, LinkedIn, Facebook and Instagram. We also publish blogs on our website, and videos on YouTube. KeNIA recently launched a podcast, and we hope to reach out to more young people via this. Occasionally we host Twitter spaces, and these serve as avenues for engaging the youth.
There are many Kenyan youths with innovative ideas but have no resources to execute those ideas, how is your organisation leveraging this problem?
The Government established over 160 youth centres across the country, and it is through this that KeNIA is quickly going to support the youth across the country. The agency is working on converting these centers into regional innovation hubs. This will address challenges of access to equipment, and technical expertise. During the incubation, the Agency will provide linkages to partners and expose the young innovators to customers. In return, we will have supported innovators to take their ideas to market. KeNIA is also attracting partners and currently works to support such initiatives.
What do you think the government need to do in supporting the highest level of innovation possible to support the economy?
First, we need to establish and operationalise a startup fund. This fund will focus on initial investment to high-impact innovations. Government can take risks on initial investment for such kind of innovations and create a good pipeline of innovations for venture capitalists. H.E William Ruto made a commitment to do that and as the agency mandated to manage the National Innovation System, we are glad to roll it out.
Legal frameworks are also very important and what the Agency has been doing for the last 2 years is champion for a startup bill that is going to transform regulation around innovation and create enabling environment for innovation to thrive. At the Kenya Innovation Week last year, the president once again made a commitment to have the bill advanced. Now, the startup bill is on its second reading in the National Assembly, and we hope it will soon be signed to law. KeNIA looks forward to running the startup fund as declared by the president at Kenya Innovation Week.
For Kenya to thrive in innovation, the country needs to have in place a robust innovation masterplan. This will provide a framework for the development of an innovation ecosystem that can drive economic growth, increase competitiveness, and address social challenges. The masterplan which is more like a roadmap would then address issues of creating jobs and attracting investment for already existing investor ready solutions in Kenya.
A masterplan would help us know where we need to go and how to get there. To arrive at the destination, we need tools such as digital literacy skills. Digital literacy is a critical component of Kenya's drive towards a knowledge-based economy. By providing people with the skills and knowledge they need to use digital technologies effectively, digital literacy can help to spur innovation in the country. Think about access of information and resources online, enabling individuals to share ideas, collaborate and co-create, and even democratising access to education, finance, and technology.
Your parting shot?
KeNIA is setting up a Commonwealth Innovation Week where we are seeking to bring together over 50 Commonwealth member countries. This is going to be the biggest platform yet for our innovators to unlock new markets for their products.
We also have the Presidential Innovation Challenge coming up to support innovations from the grassroot. Basically, from bottom up. This initiative is going to shine a light on great solutions coming from the community and with a lot of impact.
The 10-year Innovation Masterplan that KeNIA is creating will be launched this year and it will guide the National agenda on innovation. The current government has prioritised innovation in its agenda of economic transformation and KeNIA is well positioned to implement this through the ministry and by working with partners.
Related Topics