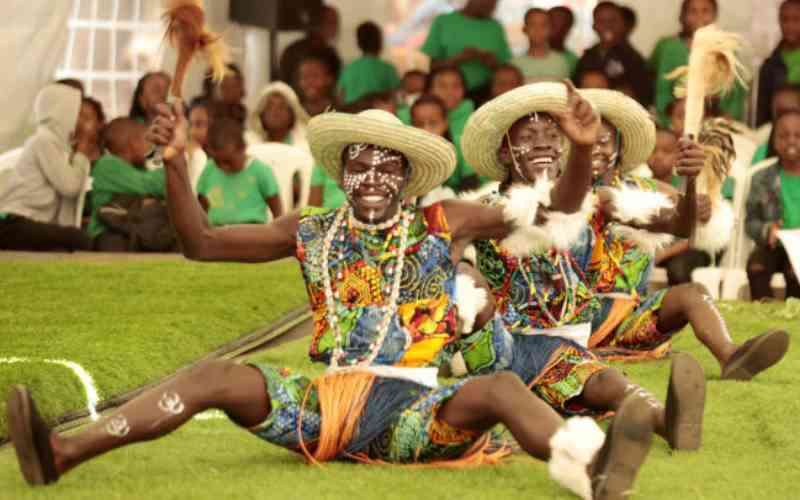 Unawareness on the recycling of plastics among Kenyans has been a key cause of plastic pollution. And as counties marked World Environment Day on Monday, players in the plastic recycling sector argue that degrading waste collection and recycling has had negative results.
"Waste picking is seen as a job for street children and people who don't have anything to do. Waste collection is a highly lucrative job but we must respect the pickers so that young people can take it up," said Maurice Onzere, the managing director of Fair Recycling Project.
He said the business has been stigmatised hence demoralising people in the chain and people shy away from getting into the venture.
The project initiated by the Danish Refugee Council mobilises, trains and equips plastic waste pickers with entrepreneurial skills and registers them.
Mr Onzere noted that they have facilitated pickers to eke out a living from waste management.
"Our aim is to change the perspective of waste picking as a 'dirty job' and empower the pickers to develop waste management as a business," he said.
This year's theme of World Environment Day is 'Solutions to Plastic Waste' with Onzere noting that plastic pollution is a menace contributing to climate change globally.
"We have many development sectors depending on climate including agriculture, tourism, livestock production, blue economy. Climate change is compromising these sectors which are also great contributors to the GDP," he added.
Plastic pollution has also been identified as a major threat to marine life hence compromising people's health.
"If we have to deal with food insecurity, we must first deal with plastic pollution. Our health expenditures will also keep increasing if plastic pollution pandemic is not checked," said Onzere.
Onzere noted that recycling of plastics is not fully embraced and the players in the chain including pickers are negatively labeled and degraded.
According to DRC's country director Simon Nzioka, the Fair Recycling Project, has created over 600 direct jobs and more than 600 communities including refugees, included in the chain.
"The has also helped us rehabilitate street children in waste management at the dumpsites and returned them to school as part of our child-labour prevention component," he added.
Nzioka noted that creating awareness in social gatherings like churches, mosques, schools on plastic collection would reduce illnesses caused by plastic pollution.
He said the pickers are linked with recyclers who buy off the recovered plastic waste who then sort, clean and pelletise them before selling to manufacturers.
According to Jackson Njoroge from Green Africa, a plastic recycling company in Kenya, waste segregation at source has also been a major challenge in tackling plastic pollution.
"Consumption of plastic products is high in Kenya but people do not know how to discard them after use. Nairobi alone generates more than 3,000 metric tonnes of plastic waste in a month and out of these, only 2,000 metric tonnes end up to the dump sites. The rest is irresponsibly dumped in the streets, water bodies, fields and this adds to the pollution menace," said Njoroge.
Related Topics