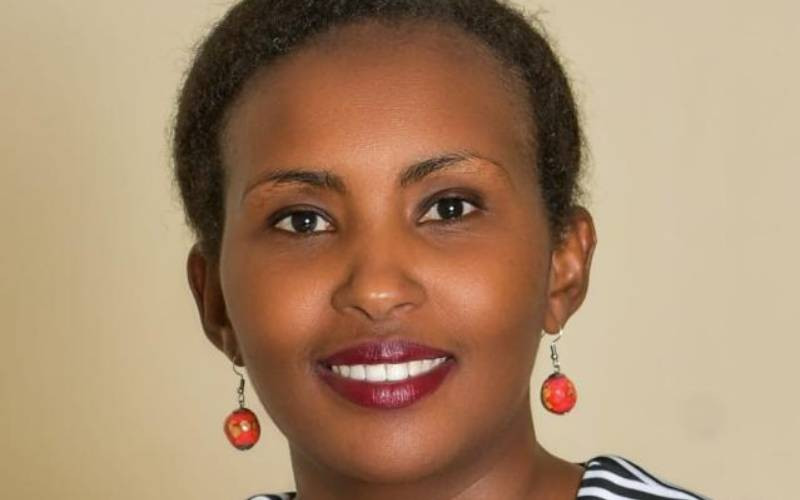 When Grace Nzula graduated with a degree in journalism in 2009, her mother was elated. At last, she felt, her daughter was going to become a recognisable figure in the world of showbiz in Kenya and beyond.
But that was not to be. After a long stint of unpaid internship and an unfulfilling stint in a call centre, she made the decision to change her career.
"I had to go back to class and study human resource. My mother agonised the fact that she had paid my school fees and here I was trying to get into another career path than what she had paid for," says Nzula.
Nzula, the founder of Human Resources consultancy firm, Atarah Solutions, was fortunate to advance her education to a Masters degree level in order to fit in the job market.
Unfortunately, many do not have the resources to scale up their skills and end up jobless or trapped in careers that hardly march their education, stagnating their upward mobility in the labour market.
Five years ago, the Federation of Kenya Employers commissioned research to study the skills mismatch in the country with results revealing how such disparity leads to resource wastage and impedes Kenya's global competitiveness besides leading to mass unemployment.
Blue-collar jobs
Among the key findings of the study were that a greater proportion of fresh graduates are unprepared to take entry level jobs with 64 per cent not having the right technical skills, 46 per cent lacked soft skills while 44 per cent lacked right life skills.
The Skills Mismatch Survey showed a lack of skilled personnel especially in disciplines that require technical capabilities.
"There are few managers and technical staff in the labour market. Jobs which require technical skills have few applications," states the report.
The findings mirror those of a World Bank report that stated employers are at times unable to spot vital skills in either white or blue-collar jobs.
The report, Kenya: Capturing Skills Requirements and Assessing Skills Gaps in the Modern Economy, says skills which are considered most important in new recruits such as conscientiousness, numeracy, and interpersonal skills, are rarely identified by employers when considering the skills-profile of their current typical white-collar or blue-collar worker.
The report identified Kenya's education system as one of the weak links in the skills mismatch.
"Employers find that the education system does not produce graduates with practical experience. Moreover, they find that graduates from technical training and vocational institutes do not meet the required skills," it states.
The report adds: "Over 40 per cent of firms disagree with the statement that the education system provides graduates with practical experience. Whereas, nearly 40 per cent employers answered that graduates from technical and vocational training institutes do not meet the skills needs of the business."
A 2020 report by FKE executive director Jacqueline Mugo urged employers to ramp up the training of their personnel in order to address the skill disparity in the country. However, experts in the enterprise resources planning sector says lack of resources hinders many firms from offering continuous training opportunities.
"You find that in a company, only one person is proficient in a certain type of work. Some employers feel it is the responsibility of the employees to skill up but they lack resources. Such companies also run on legacy systems that need revamp, yet such a technical overhaul may leave a number of people jobless, adding to the already dire lack of skills. In addition, the cost implication of automation makes some companies continue relying on outdated systems," says Marius Wessels, professional services manager at SYSPRO Africa.
In an interesting twist, Wessels says it is easier for interns to get into the job market than fresh graduates "since it may take more than a year, perhaps 18 months, for a graduate to fit in the job market".
Bridge gap
To bridge the skills gap, the company introduced an internship programme that aligns the needs of employers with those of recent graduates looking for opportunities within the industry, with 4,500 applications from talented young graduates received in 2022.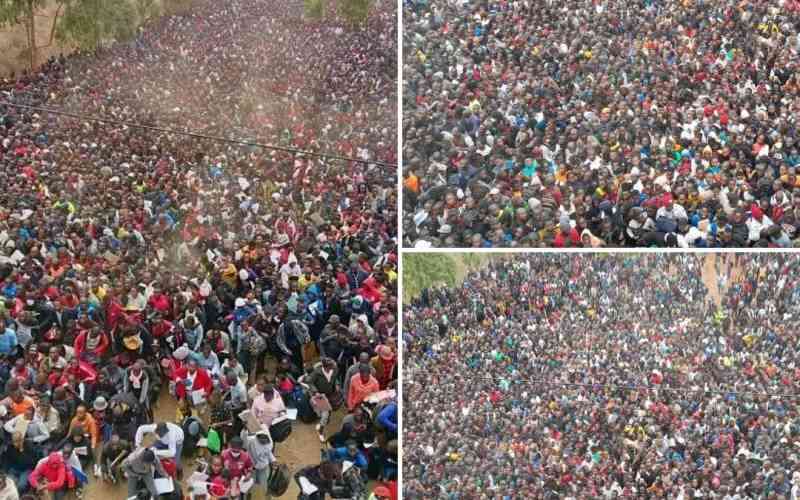 Nzula, from Atarah Solutions, says while degree holders might have the right academic qualifications, their remuneration expectations at the entry level puts them at a disadvantage compared to interns who are willing to gain valuable workplace experience.
"Some have the 'I have a degree and so I should be at a certain level' mentality. The graduate might have an attitude and may take time to fit his skill sets with those of the organisation. On the other hand, an SME would rather have an intern who theoretically knows what is expected of him, is easier to culture and pay," she says.
Still, having interns in critical positions has its drawbacks. As Nzula says, such ones are not fully polished to make key decisions and will fear taking business risks.
To bridge such gaps, Nzula recommends having an understudy in key positions. This, she says, not only reduces the high unemployment numbers but also closes gaps in the workplace by ensuring business continuity.
Quresha Abdullahi, executive director at the Institute of Human Resource Management in Kenya says the mismatch in skills begins within the curriculum development where learners in all levels are trained to pass exams rather than prepare them for the workplace.
For example, Abdullahi says a quick search on online job portals reveals over 10,000 openings "but Kenyans say they are no jobs because they lack the skills needed for the advertised tasks".
Recently, she adds, a government agency advertised for about 1,000 jobs but got over 200,000 applications but only a few of the applicants could fill the jobs.
"Lack of skilled people means those already in these jobs are overworked. While increasing productivity in the workplace is key, it requires soft skills that are not taught in our schools. Hard skills account for 30 per cent of workplace needs while soft skills including energy, level of commitment, and discipline account for 70 per cent," she says.
She says proper skills development in Kenya requires the synergy between stakeholders in the labour sector and the education system.
"Those who finished high school last year will be admitted into universities soon but what skills will they come out with? Will they be taught skills that are needed in the workplace today? We can update our curriculum but also bring in the industry perspective. Our universities and colleges should have space for experiential learning from an expert in a particular field in order to prepare students for the workplace and not just for the exams," says Abdullahi.
Related Topics