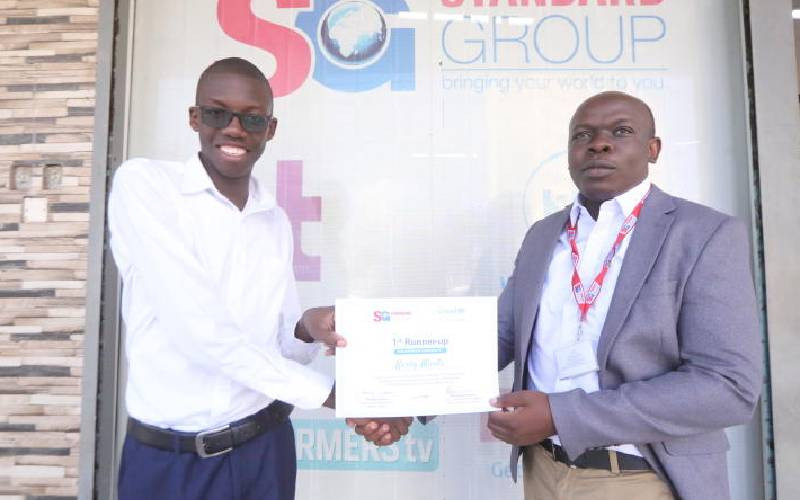 Students from various universities in the country are set to participate in an essay writing competition that aims to foster greater understanding and participation of youth in climate action, vital discourse of energy transition and sustainability.
This initiative comes hot on the heels of the Africa Climate Summit 2023 held in Kenya which concluded on an optimistic note with President William Ruto declaring that Africa holds the key to decarbonizing the world economy in a resounding endorsement of the power of youth engagement in climate action.
The competition that has so far attracted 225 university students in the country has been initiated by Asharami Synergy Kenya, a subsidiary of Sahara Group in collaboration with eminent scholars from Kenyan universities who will carry out an assessment of the essay writing competition.
Debola Adesanya, the Country Manager at Asharami Synergy Kenya pointed out the significance of international investments in catalyzing a green energy revolution in Kenya and lauded the president's leadership in the realm of climate action which continues to inspire positive collaboration and calls for global investors to support a sustainable future.
"The competition, initiated in partnership with Sahara Group Foundation, has garnered 225 entries from students representing various universities across Kenya with the company aligning itself with President Ruto's vision for climate action while remaining a staunch advocate for a just energy transition in Africa that leaves no one behind," said Adesanya.
He said that the heart of this initiative lies in a creative writing competition designed to demystify the intricate themes surrounding energy transition and sustainability, making them more accessible to young Kenyans with the assessment of these entries currently underway led by distinguished Kenyan Scholars.
Adesanya said that the competition has already unveiled an inspiring display of creativity and passion among young Kenyans. This energy and enthusiasm hold the promise of shaping a more sustainable future not just for Kenya but for the entire African continent.
Participating universities include: Jomo Kenyatta University, the University of Nairobi, Kabarak University, Kenyatta University, Kisii University, Maseno University, University of Eastern Africa, Baraton, Technical University of Kenya, Strathmore University, Murang'a University of Technology, Africa Nazarene University and Machakos University.
Lavinah Gonah, Operations Supervisor at Asharami Synergy Kenya, who is coordinating the competition lauded the high level of engagement and dedication shown by Kenyan youth in the ongoing climate discourse noting that their passion and creativity play an instrumental role in driving meaningful change.
"In a spirit of celebration and recognition of excellence, the top three winners will receive cash prizes, while all outstanding entries will be published and shared on global platforms, this dissemination aims to amplify the voices of Kenyan youth, further enhancing their engagement in energy transition and the pursuit of a sustainable future in Africa," said Gonah.
She said as the world grapples with the pressing challenges of climate change, initiatives like Asharami Synergy's essay competition serve as beacons of hope by empowering and engaging the youth while taking a step closer to realizing a greener, more sustainable and inclusive future for all.
The esteemed panel of judges comprises: Omondi Oketch, Ph.D. - Associate Professor of Linguistics, The Technical University of Kenya, Rosemary Nyaole, Ph.D. - Senior Lecturer, Department of Media and Film Studies, School of Communication, Daystar University, Kenya and John Obiero, Ph.D. - Jaramogi Oginga Odinga University of Science and Technology, Kenya.
Eminent panelists include: Hilary Masaya, Ph.D. - Lecturer, Communication, Media, and Publishing Studies, Egerton University., Abraham Kipkemboi, Ph.D. - Lecturer, Entrepreneurship, Jomo Kenyatta University of Agriculture and Technology and Victor Boiyo, Ph.D., CS-K - Director of Student Affairs, Africa Nazarene University and Kimingichi Wabende, Ph.D. - Assistant Lecturer, Department of Performing Arts, University of Nairobi.
Related Topics