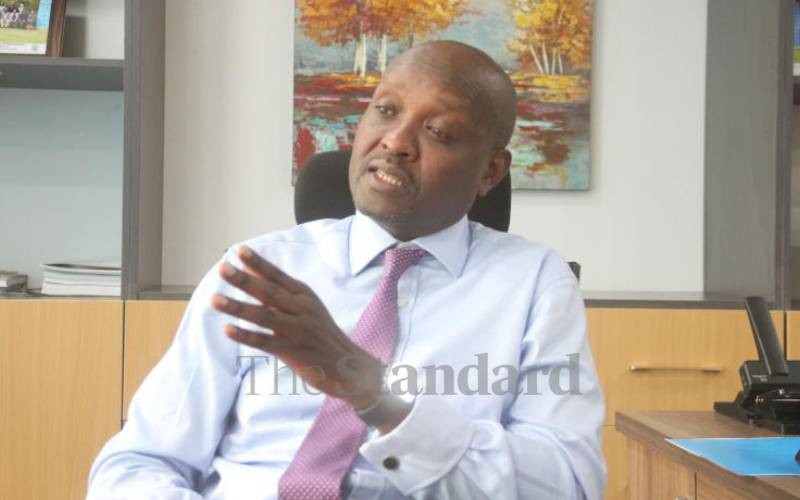 Applications for government scholarships and loans under the new university funding model are now witnessing a slow uptake since the extension of the application period.
It is now emerging that since the extension on September 6, only 23,113 students have applied for the scholarships and loans.
This is in contrast with the prior application rate of 8,000 students per day, according to the University Funding Board; meaning the daily average has now shrunk to a mere 1,500 applications.
Data from the Board shows that 176,745 students in universities and 73,322 in technical colleges have so far applied for funding.
This is against 153,632 applications that had been made by September 5, two days before the initial deadline of the funding application.
However, the Education Cabinet Secretary Ezekiel Machogu, on September 6 extended the funding application for one month which will lapse on October 7.
A breakdown of the applications are as follows: 103,423 applicants are students admitted to universities.
This means some 36,684 university students are yet to apply for government funding. On the other hand, some 73,322 are students from technical colleges.
The extension of the application process, CS Machogu indicated, was to give a chance to those who had yet to apply for funding to do so.
"The application period for loans and scholarships that was initially scheduled to lapse on September 7 has now been extended to October 7, to ensure all eligible students have adequate time to apply, and to guarantee that none of them is left behind," Education Cabinet Secretary Ezekiel Machogu said while announcing the extension.
Questions now surround the low uptake of the funding opportunities during the extension period.
In an earlier interview, Universities Fund Chief Executive Geoffrey Monari indicated that it was possible that not all students admitted will be interested in the government funding.
Monari said some able students could opt to pay their tuition fees.
"We cannot assume that all students need government financial support to cover tuition fees, we will make sure we have captured all students before closing the application window but we cannot force all students to take financial support extended," Monari said.
The new funding model was unveiled by President William Ruto in May and funds students depending on their level of need as assessed by the Higher Education Loans Board.
In contrast, the former model funded all students in public and private universities who got the set cut off mark of C+(plus) and above who were admitted under a government sponsorship programme using the Differentiated Unit Cost.
The model took effect this month when the 2022 KCSE class joined universities for the first year and phases out the older funding model that has been in use for 33 years.
Under the model, students joining public universities will not get automatic government-funding like in the previous model where
Instead they will have to apply for a government scholarship, loan or both to subsidise their tuition fees.
Related Topics